Raid Setup

2

5

13
Recommended Classes
with double Grip legendary (ideally Necrolord)
to compliment with extra grips on adds (ideally Necrolord)
At least 2
/ for sprints during Dance
/ / / if you lack add damage
Rallying Cry - the more the merrier
for
/ / for DR CDs during Chains
Mechanics
Expand for details
Strategy
This fight doesn't require any refined strategy other than Chain assignments, Healing CD rotation, and organisation of DPS cooldowns for each pack of adds.
Otherwise, play the mechanics as they come, positioning is not particularly important here aside from making sure you are stacked in Healing CDs during the chain snapping.
You should Bloodlust on pull.
Healing Strategy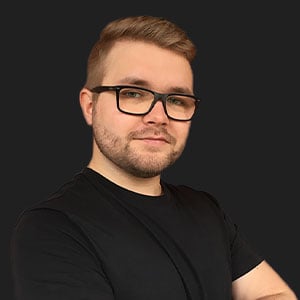 By Dragnio
The two main sources of raid damage on that fight are: passive rot throughout the whole fight, and raid-wide Burst AoE damage from snapping the Warmonger Shackles. Rot damage is completely negated by passive healing, so it is advised to allocate all available raid CDs to cover each chain break. You get three instances of raid damage every set of Chains, so depending on the Raid cooldowns you have access to you can either snap them really quickly (or even two at the same time if you have big damage reduction rolling), or take a slower approach.
It's best to have 5 healers on that fight. The composition I would recommend for that fight would be (just a personal recommendation, not by any means the only viable comp):
2x
1x
1x SLT / APT / Wind Rush Totem are all really useful on that fight)
(
1x fill (anything can work here:
/ / for consistent high throughput, second / for DR cooldowns, even a third can be good)
Tips for CDs assignments and healing:
Players with Brand of Torment can take a lot of damage, especially while snapping the chains, make sure to spot-heal them / ask for a defensive / throw external cooldowns on them if needed.
Rallying Cry, Barrier and Aura Mastery are exceptionally good on this fight due to their longer duration, which allows them to cover all 3 chain hits most of the time.
You should aim and separate Ashen Hallows and Disc Priest ramps, so they cover different sets for far better healing throughput
There is a huge time gap between set 1 and later sets, so you can over-commit CDs on the first set and have these cooldowns later on.
Ideally you want healers to do the first chains, since the healing requirement there is the lowest due to over-committing Raid Cooldowns, and later on they can focus on keeping the raid alive.
Chain timers are very consistent, so you can plan everything in advance.
Ideally you'd want to have a healing throughput cooldown paired with a Damage Reduction cooldown for every set. If your composition doesn't have enough of those to cover everything, it is advised to just take the chains slowly and let your healers catch up.
A loose plan for healing cooldowns would look something like this:
Chain 1: 0:55 Ashen 1 / Rallying Cry / Darkness / AMZ / Barrier / x
Chain 2: 3:39 Disc Ramp / AMZ / Spirit Link
Chain 3: 4:21 Ashen 2 / APT / Aura Mastery 1 / x
Chain 4: 5:26 Ashen 1 / Aura Mastery 2 / Rallying Cry
Chain 5: 6:19 Healing Tide / AMZ / Barrier
Chain 6: 7:00 Disc Ramp / Spirit Link / Darkness
Chain 7: 8:05 All you have left
Raid Leader Tips
Call out which players are assigned to the next chains 10 seconds or so before the timer so they are aware and ready.
Call when players should snap chains
Remind Brands to stack under the adds whenever they switch to new players
Call out to watch feet when Rendered Soul white swirls are appearing on the ground.
Call which section of the room to move to during Torment and Tormented Eruptions, warn people if it is far.
Call for kicks and CC breaks on adds when you wish to grip them on top of the Overlord.
WeakAuras & Addons