Primordial Stones are a new gem type released in Patch 10.0.7, they can be used with the Onyx Annulet. To find out more about how to obtain these items, read our Primordial Stones, Onyx Annulet Ring and the Zskera Vaults in Patch 10.0.7 article.

Condensed Magic are new items that can create a Primordial Stone. You can buy them from Researcher Imareth for 10 Dormant Primordial Fragments or obtain them through activities in The Forbidden Reach, such as the Storm-Bound Chest and The Primal Storm.
Researcher Imareth Location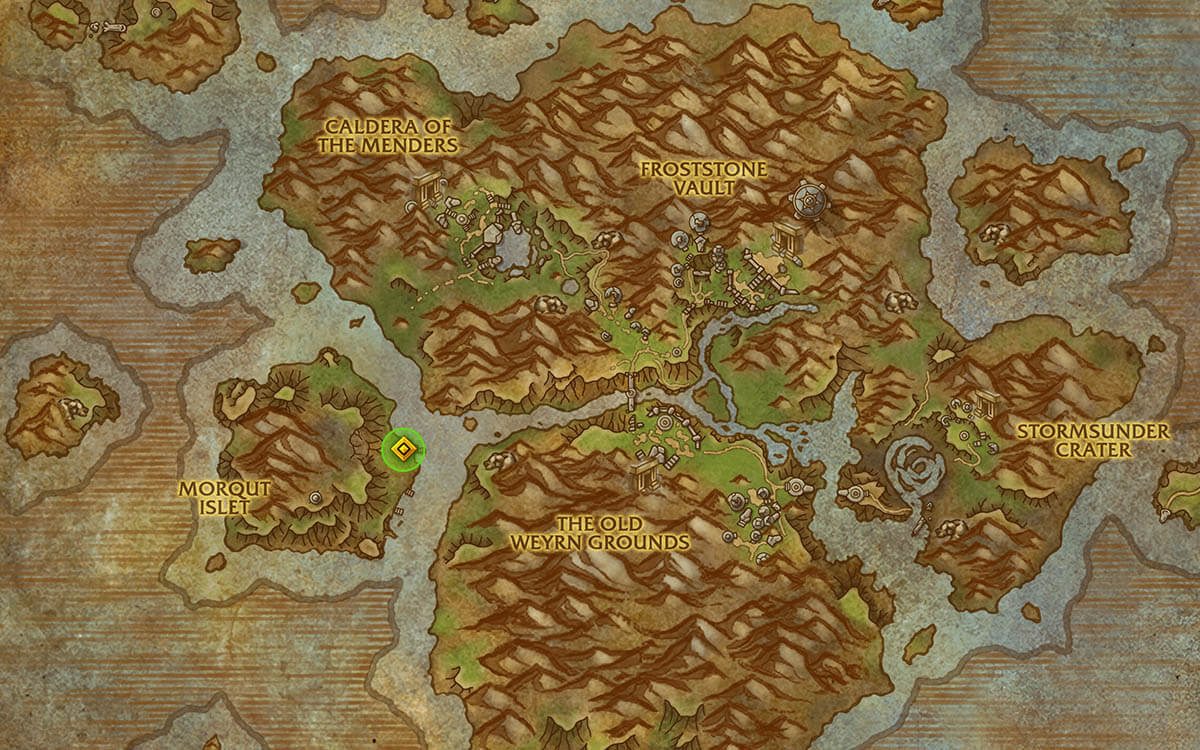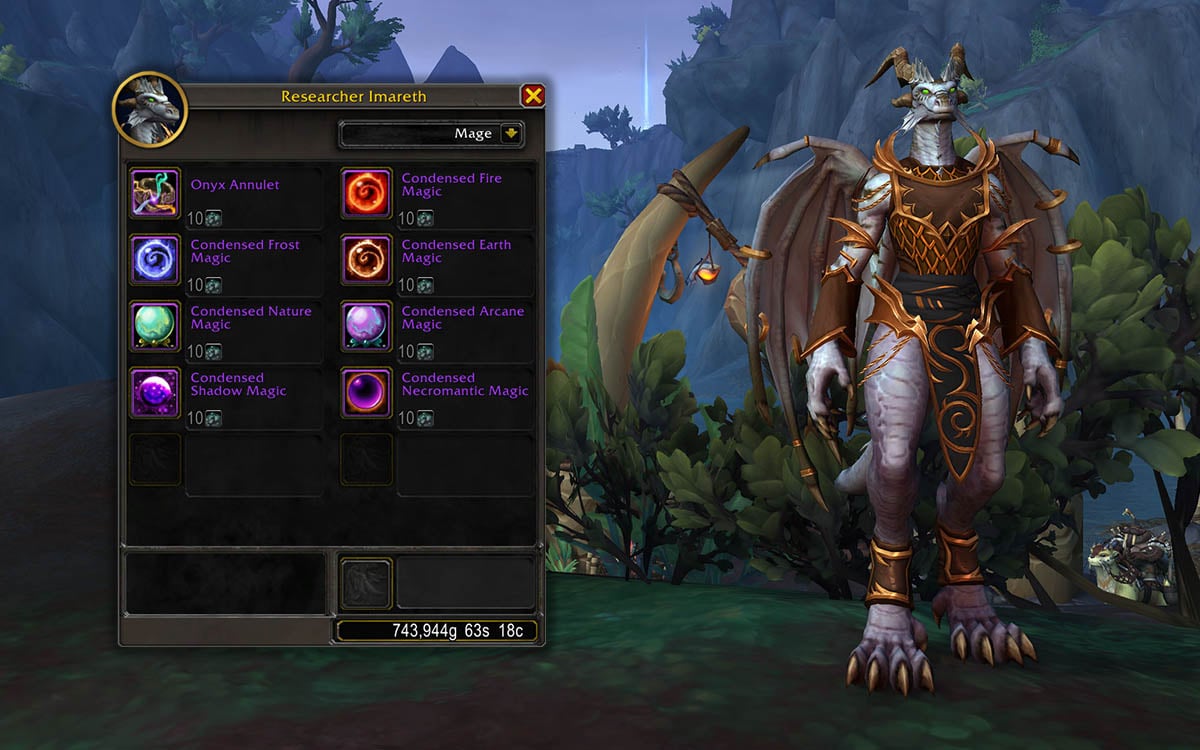 Condensed Magic
Condensed Magic Items are split into Arcane, Earth, Fire, Frost, Nature, Shadow and Necromantic. When each item is used, they give you 1 of a variety of Primordial Stones from within that Magic Type. The Stones that each Condensed Magic Item contains are listed below.
Note: Keep in mind that these numbers are from PTR and are likely to change.
Condensed Arcane Magic
The following Primordial Stones can be made created with a Condensed Arcane Magic:
Condensed Earth Magic
The following Primordial Stones can be made created with a Condensed Earth Magic:
Condensed Fire Magic
The following Primordial Stones can be made created with a Condensed Fire Magic:
Condensed Frost Magic
The following Primordial Stones can be made created with a Condensed Frost Magic:
Condensed Nature Magic
The following Primordial Stones can be made created with a Condensed Nature Magic:
Condensed Shadow Magic
The following Primordial Stones can be made created with a Condensed Shadow Magic:
Condensed Necromantic Magic
The following Primordial Stones can be made created with a Condensed Necromantic Magic: