Interface
A very minimalistic UI, I just track my abilities above my frames, my damage-dealing abilities above that and my utility to the side. I also track pets, mainly for M+ and PVP.
Holy Priest UI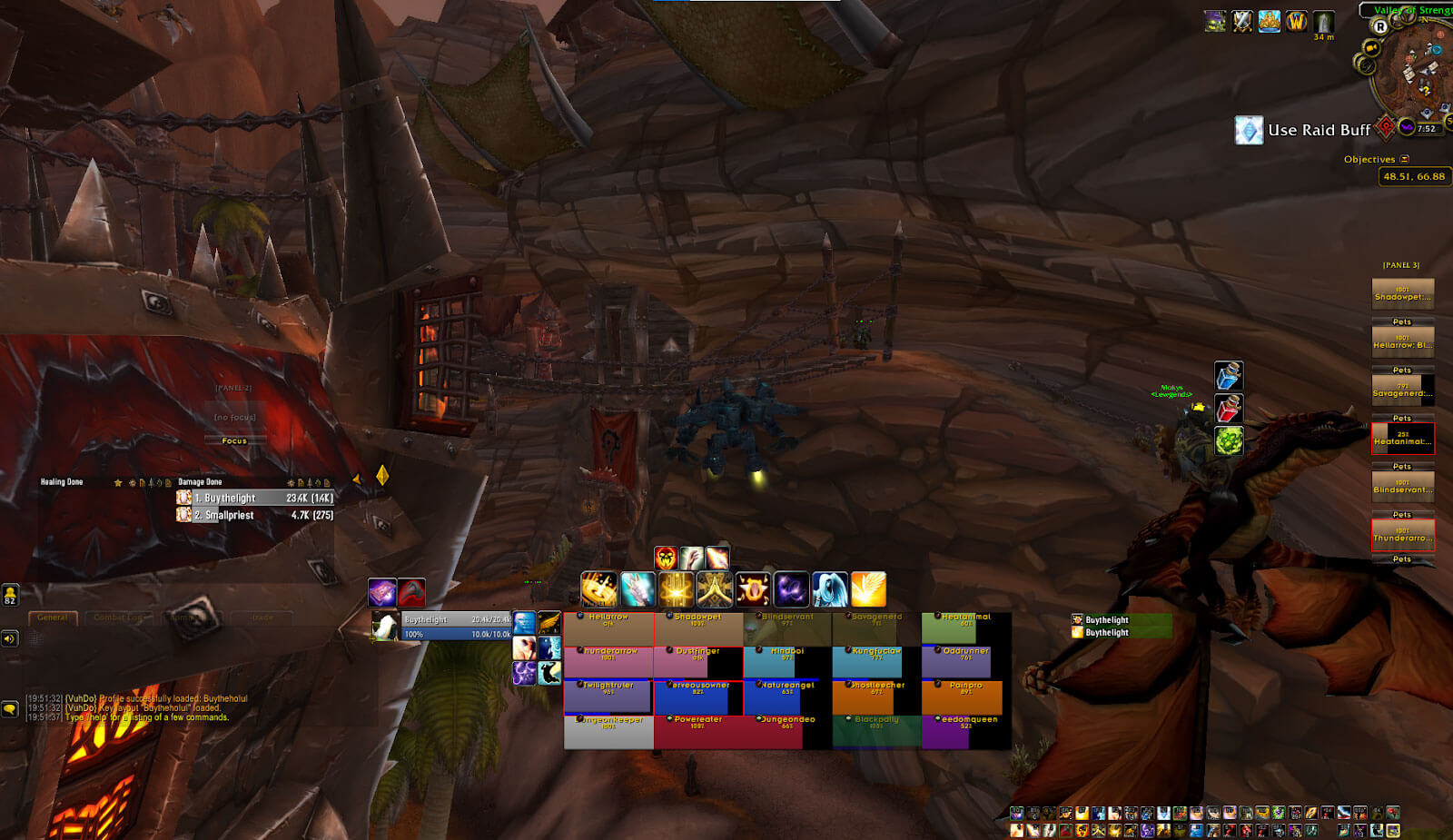 Macros
Angelic Feather Macro
This will cast Angelic Feather at your feet without having to place a cursor, or at your mouse cursor if you press Alt. This eliminates the need to click with your cursor, and allows you to Feather either yourself or an ally easily.
#showtooltip Angelic Feather
/cast [@player, nomod] Angelic Feather; [@cursor, mod:alt] angelic feather
Mouseover Macro
You can do any ability as a mouseover. You can replace Leap of Faith with any ability, and it will cast that ability on the target you're currently hovering your mouse over. I personally have all my friendly targeted abilities as mouseover macros.
#showtooltip Leap of Faith
/cast [@mouseover,exists] Leap Of Faith
Cast at Cursor Macro
casts at your current cursor location for Holy Word: Sanctify, instead of having to press the ability and then press the location, you can cast it with one click with this macro.
#showtooltip Holy Word: Sanctify
/cast [@Cursor] Holy Word: Sanctify
Weakauras
My personal preference is Ablution's weakaura pack. It covers your core abilities and changes automatically depending on your selected talents.
If that is not your thing, wago has a great public library you can find here:
https://wago.io/weakauras/classes/priest/holy
When I look for new auras I usually change the sorting method to sort by stars: