Raid Setup

2

4 - 5

13 - 14
Introduction
Single Target fights with occasional Burst AoE
Recommended Setup: 2 Tanks / 4-5 Healers / 13+ DPS
Useful utilities: Druid Roar / Shaman speed totem / Evoker Time Spiral / Priest Grips
Special requirements: Stuns, Knockbacks, AoE Silences, Interrupts are necessary to kill off Spark ads
Mechanics
Expand for details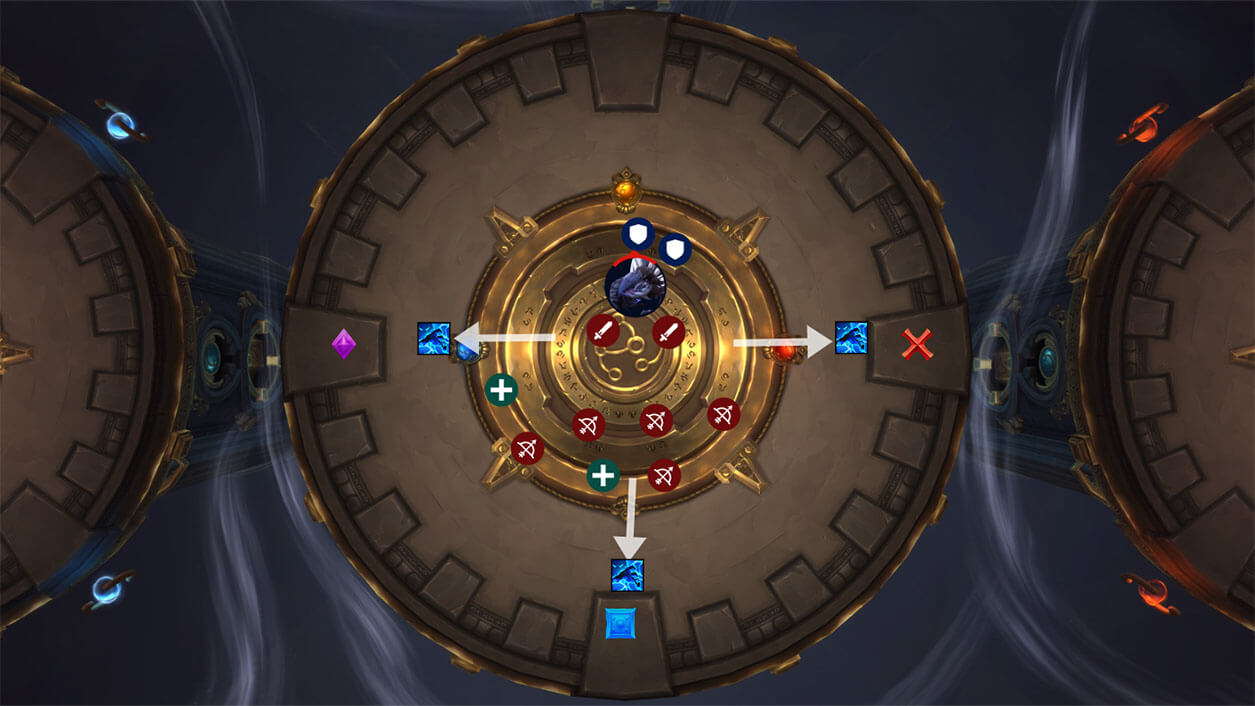 Tank the boss close to the middle of the room, faced away from the raid. Be prepared to use large defensives/externals for each Electrified Jaws and make sure to Tank swap after each cast.
The entire raid needs to be loosely spread at all times to make dealing with Volatile Current and Lighting Strikes easier.
Two players will be marked with Static Charge; those players should run to their assigned Markers to reduce damage done by the explosion since its distance based. Avoid running to the same marker as both players will then take the full damage of the explosion.
Players should use the Static Field (large puddle on the ground from Static Charge) to prevent getting knocked back by Hurricane Wing! This ability occurs every 100 energy, but this basically happens after each Static Charge cast.
When Volatile Current is cast, players need to spread at least 8 yards to avoid clipping others. Afterwards, Volatile Sparks will spawn on the locations where players dropped off the debuff.
The easiest way to deal with Sparks is to have each player kill their own spark, then help with others if some spells are still available. Each spark has 2 lives; Charges, Interrupting, Dispelling, Purging and similar abilities will work. Letting the cast go through will also work, but Healers might dislike you (2-3 casts going through might be manageable but it's not advised).
Example: Warlock can use Interrupt, Purge, Shadowfury, Mortal Coil.
Intermission starts at 65%
The boss will fly up in the sky and AFK for a bit.
The entire raid needs to position themselves for the Knockback that is about to happen.
Split the raid into 2 equal groups and each group should position themselves on the edge of the platform, towards their desired destination.
During the Intermission, the boss is immune to damage and will cast Lighting Devastation multiple times, flying over the platform doing a lighting breath in a line (Vexiona style). This will even kill Warlocks, so make sure to avoid this at all cost.
Several Surging Ruiners will spawn that initially have a shield and will 'channel into the vault'.
If you do enough damage to a Ruiner, the shield will break and Oathsown Vanguards and Stormseeker Acolytes will spawn around the Ruiner. It will also cast Overload, which deals raid wide damage and buffs all other adds by 100% until the Ruiner is dead.
The raid should decide which Ruiner to focus first, once the shield is broken, assign several players to interrupt Acolytes and Tanks should pick up Vanguard and nuke all of them down. Repeat this process for all remaining Surging Ruiners.
When all adds are killed, the group should move to the glowing circle at the edge of the platform to fly over to another platform. If done correctly, both groups will meet there and Phase 2 starts.
This Phase is time based and will trigger the second Intermission after the third Stormsurge cast.
The Hurricane Wing is now replaced with the Tempest Wing. It sends out a blue wave (ring) that can only be dodged using Blinks etc. By doing so, you will avoid some extra damage, but most of the time the entire raid will get hit by this. Having players use Warlock gate to pass the wave will reduce damage taken by a lot. You can use it for the 1st and 4th Tempest Wing cast.
The Electrified Jaws Tank ability will still work the same as it did in Phase 1.
Fulminating Charge is one of the Two Signature abilities in Phase 2. Players targeted by this need to move out of the group. 3 Players will receive a large blue circle and have their movement speed reduced by 75%; Shapeshifting, Hand of Freedom and similar abilities will remove the speed debuff. If another player gets hit by the circle, they will receive a new one but smaller than the first one. Keep moving out of the group until all Circles are gone.
Stormsurge is the signature ability in Phase 2 that occurs at 100 energy.
The boss will have a massive Shield that needs to be nuked down within 25 seconds, otherwise you will receive a DoT that basically results in a wipe.
Every player will receive a Stormcharged buff which will be equally split into Positive and Negative charges. Standing next to a player with THE SAME COLOR will grant you a 200% damage/healing increase. Standing next to a player with THE OPPOSITE COLOR will grant you a "gg, go again". While it's not an instant wipe mechanic, it will most likely result in the deaths of several players who come into contact with the wrong color. So try to avoid this at all costs.
All positive players should stack under the boss, All negative players should find at least one Negative player somewhere around the boss. Generally two groups of negative will work the best for extra healing when stacked.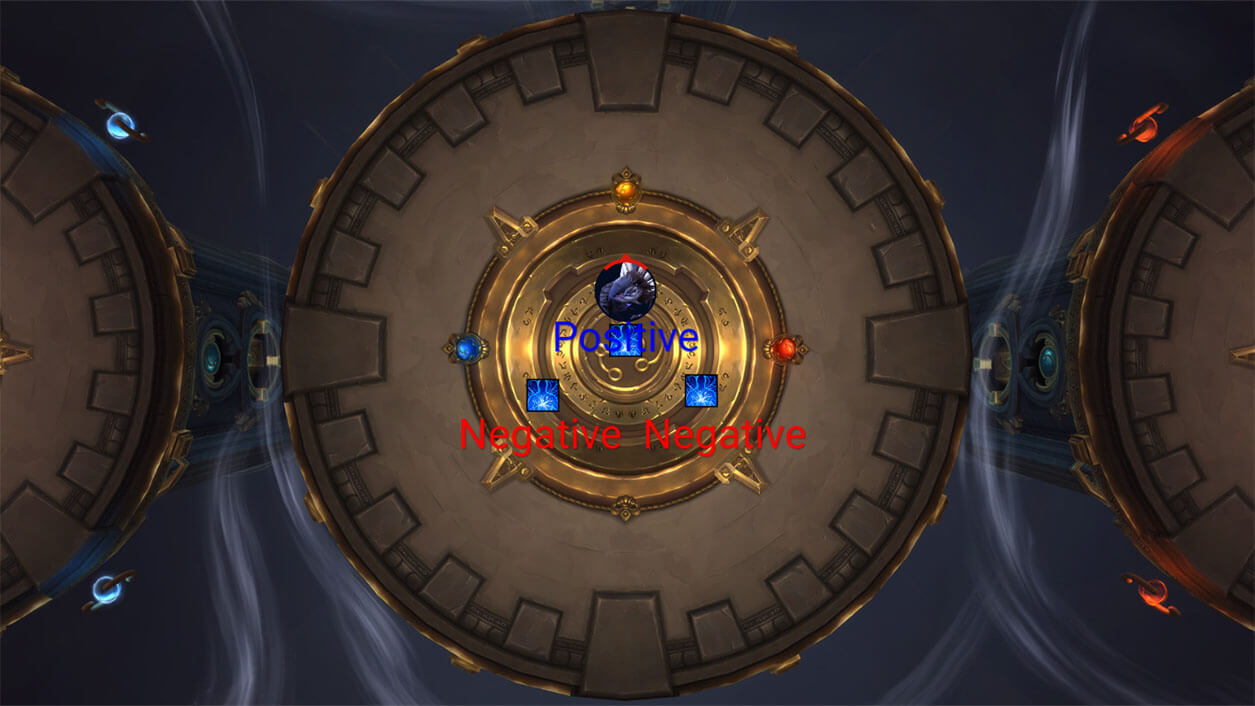 As soon as the shield is broken, spread out and go back to default position.
Deal with Volatile Current the same way you did in Phase 1.
The boss will be immune, just like in Intermission 1, and still do his Breath ability when flying.
This Intermission has different adds than Intermission 1, called Colossal Stormfiend.
Stormfiend will spawn and teleport using Storm Break. Each time they do that, Seeking Stormlings will spawn at the location from where they teleported.
The Stormlings will try to reach the Stormfiend that spawned it, and if it does, it will empower it and heal it.
Additionally, each teleport will increase the damage done by Crackling Energy, making it a soft enrage, so kill adds fast.
Also, dodge orbs.
Your priority in this phase will be killing the Stormlings, while making sure to damage all Stormfiends equally. You want to kill all Stormfiends at the same time since when the first one dies, it will grant all remaining Stormfiends Unchecked Energy, which basically makes them deal more damage and adds additional stacks of Crackling Energy every 2sec.
Stormlings can be crowd-controlled if you want to slow them down or stun, but keep in mind once they reach 100 energy they will be immune to CC.
When all adds are dead, a large ball of wind will spawn in the center of the room and grow in size. A few seconds later it will explode and knock everyone up in the air, away from the platform. Your goal here is to get knocked back to the Main platform and Phase 3 will start.
Tempest Wing and Fulminating Charge from Phase 2 will be used again, and the boss will still cast Lighting strikes from Phase 1 (small circles).
There are no Volatile Current or Stormsurge (Anduin Circles). However, there are 3 new abilities in Phase 3:
Raging storm - Wind around the platform that starts moving towards the middle of the room. Eventually the entire room will be covered in wind and you will take extra ticking damage. Avoid standing in it if possible.
Magnetic Charge - It's similar to Static Charge from Phase 1. It still does distance based damage, but instead of spawning a puddle after explosion, it will now pull the entire raid towards the drop off location.
Thunderous Blast (Tank ability) - Tank needs to make sure to use his strongest defensives to reduce damage done on the raid. Externals should also be used on the Tank. Healers and other players need to be prepared for the large damage spike when this ability is used.
This phase is basically a race against time. As the winds close up on players, you will have less space to deal with Fulminating Charge. Fulminating Charge in particular will need more space, so you will be forced to deal with that inside of the winds, which will do additional damage to all players involved. Additionally, the new pull mechanic from Magnetic Charge will make it harder for players to dps/heal.
You will most likely wipe due to Fulminating Charge fail, having players explode in the raid, affecting everyone with the debuff. So make sure that players who are assigned to this task keep doing it until the very end.
The other wipe mechanic is Thunderous Blast, here tanks just need to make sure to deal with their defensives properly.
Use Hero/Lust and all offensive cooldowns in this phase.