Raid Setup

2

4 - 5

13 - 14
Introduction
Single Target Fight
Recommended Setup: 2 Tanks / 4-5 Healers / 13+ DPS
Useful utilities: Druid Roar/Shaman Totem, Warlock Gates, Immunities
Mechanics
Expand for details
Strategy
Proper positioning from the start is the key to success here! If you start the fight correctly, it will be easy for you to move with the natural flow of the fight. Essentially repeating the same things all over again.
Opening position: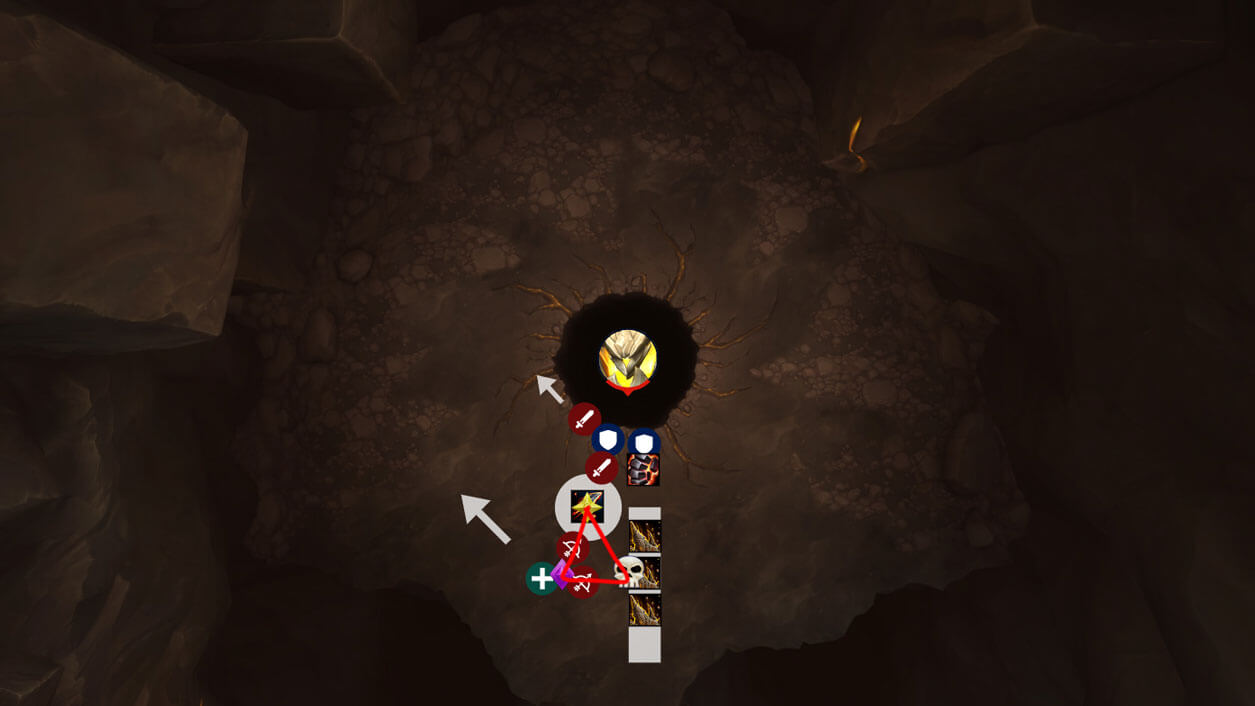 Place 3 markers of your choice in a triangle formation. The left side (Purple) is the Ranged camp, the right side (skull) is the Awakened Earth Pillars drop off location (either in a line like in the picture or simply close together so that they can fit into 1 laser beam cast). The tip of the triangle (yellow) is where the Rock Blast targeted player should go. Ranged and Melee camp should help soaking (splitting the damage) by simply touching the tip of the soak circle.
Make sure that melee camp is always standing to the left of the current tank. Tank should never have to move to avoid hitting players. When Concussive Slam is cast, the Laser should already be in position to destroy all/most pillars without any heavy movement.
As abilities like Fractured Rubble / Resonating Annihilation happen, you simply move clockwise away from the puddles and always recreate the initial positions as best as possible.
The simple rule:
Awakened Earth goes to the right
Rock Blast goes forward
Ranged camp stay stacked, make sure you are at least 15 yards away from Pillars drop position
For Resonating Annihilation (at 100 energy), you should use speed-boosts and Warlock Gateway (Demonic Gateway) to get to safety fast. It will always target the largest clump of players. Meaning if you are standing correctly, everybody will be mostly in the middle of the Pizza slice, so you need extra speed/gates to avoid getting hit.
After you successfully dodge Resonating Annihilation, re-create the initial positions. This time it's actually easier, since now your new Awakened Earth is the edge of the previous Resonating Annihilation (edge of the pizza).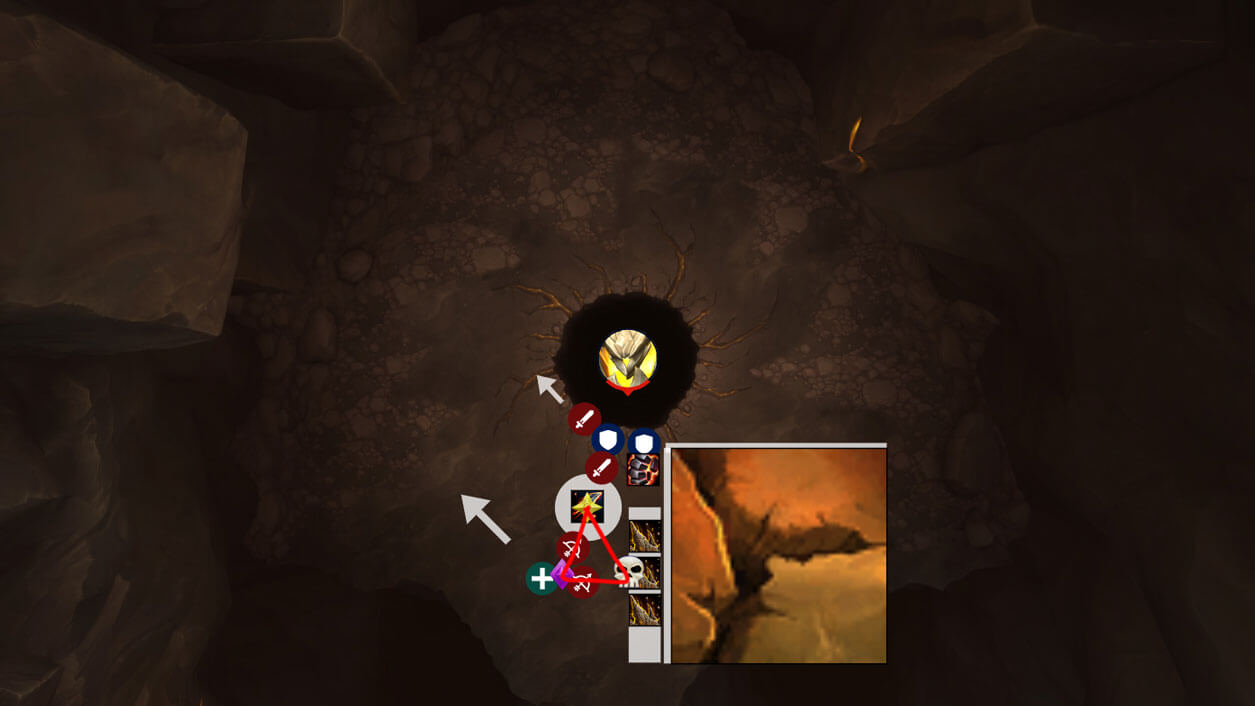 Dodge Fractured Rubble that always happens after Shattering Impact / Resonating Annihilation.
Rinse and Repeat.
Something important to mention is that healers need to pay extra attention to the situation on the map. You can predict approximately how much damage you're going to take based on how clean the Awakened Earth Pillars are placed, how many are up and so on. Do not hesitate to call for strong Raid-CD's/Personals when you have a bad combo/situation.