We could not be more excited to announce our Race to World First partnership together with Humanscale!
Who is Humanscale?
Humanscale is the leading designer & manufacturer of high-performance ergonomic office tools & furniture based in New York. Famous for their industry leading, award-winning chairs, monitor arms, desks and more. Through leveraging new technology in functional yet minimal designs, Humanscale inspires health and comfort by supporting the user in every posture.
A comfortable Race to World First
As we all know, the Race to World First is a marathon of long gaming sessions which requires not only mental endurance, but also physical wellbeing. Humanscale will be providing our raiders with their iconic Freedom Headrest chairs, which allow seamless support of the entire body and uniquely adapt to the individual raiders needs, providing uninterrupted comfort & promoting healthy movement all day long.
Stay tuned for plenty of reviews from the team!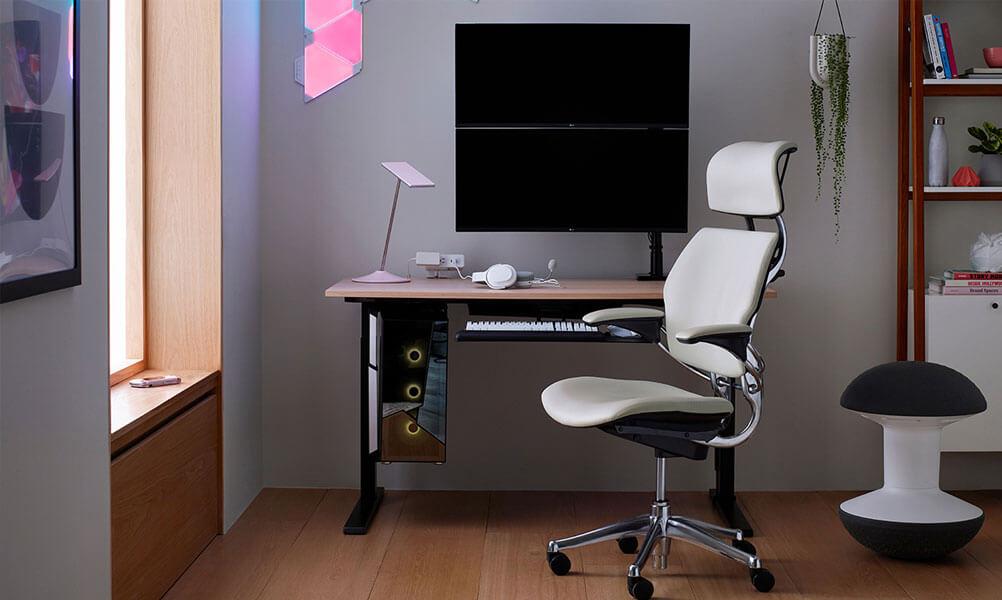 A Pro Gamer's Choice
Just like a custom-made F1 racecar, every product from Humanscale fits you for maximum performance. Their monitor arms always hold their position at eye level, their sit/stand desks adjust to your height, and their seating's precision fit supports your personalised position for peak performance.
As if speeding into the curve with your eyes on the prize, Humanscale always lets you see where you're going, with all your accessories within reach. Level up with the ONLY gaming setup made with ergonomic technology and advanced design.
Where can I learn more about Humanscale?
If you are looking to upgrade your setup with one of the most ergonomically advanced chairs in the world or just looking to learn more about why ergonomics is so important for comfort and functionality when gaming for long hours, check them out here: https://link.method.gg/humanscale!
Keep your eyes peeled for our Race to World First event where you'll be able to see the bespoke Freedom Headrest chairs in use and tune in to get some first-hand reviews!