We're happy to announce our Race to World First: Amirdrassil, the Dream's Hope partnership with Eneba!
Who is Eneba?
Eneba is a safe, affordable and sustainable marketplace for gamers, which allows our community to easily and for a great price buy video games, codes and more!
Eneba was founded in 2018 and has since then become the fastest growing digital marketplace for gamers. Their mission is to provide gamers with an unparalleled level of trust and safety, having implemented various security features to protect their users, vendors and the gaming community at large.
Method & Eneba: the Race to World First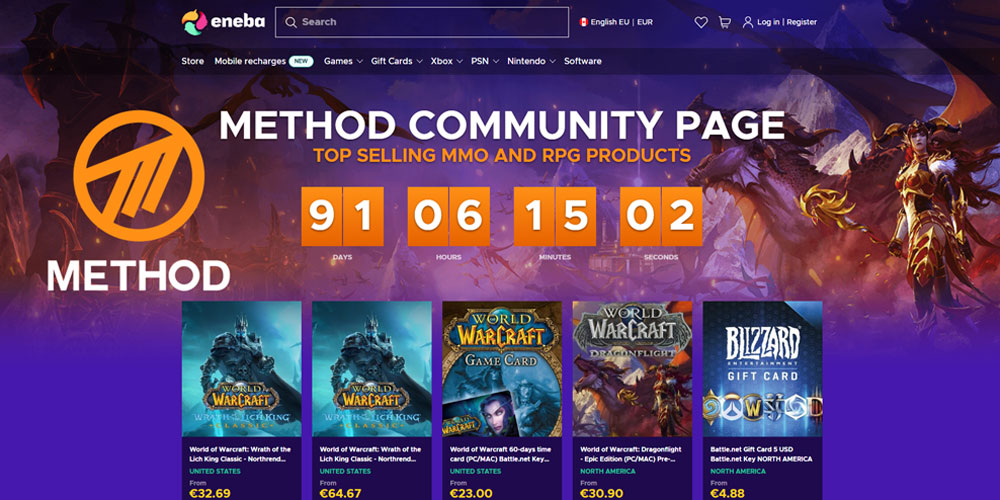 Together with Eneba we have prepared an exclusive deal to celebrate the Race to World First and the MMORPG community! From the start of November, you will be able to purchase a range of selected MMO/RPGs, tokens, codes and more, at a discounted price on our Eneba community page.
Check out all of the incredible offers Eneba has here! And don't forget to use the discount code METHOD for 10% off at the checkout.
Attending BlizzCon? Here's your chance to win WoW gametime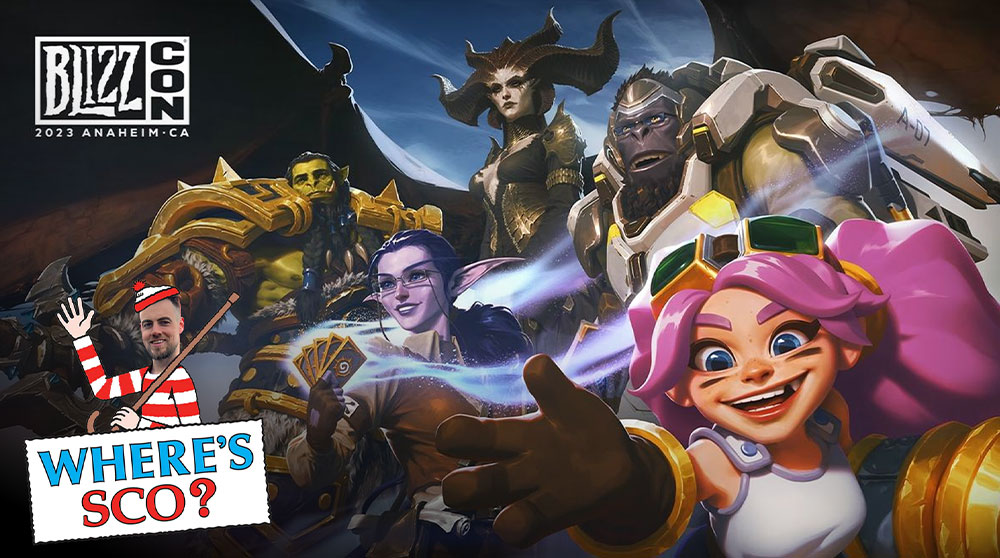 With the BlizzCon Guild Clash & 10.2 right around the corner, we want you to get involved. Thanks to Eneba, we're offering the first five members of our community who find Sco, take a photo and tag @eneba_games & @Method on X (Twitter), will win 60-days of gametime!
But wait, there's more!
Throughout the RWF, you can find us giving away a whole host of prizes, including a $200 Eneba Gift Card to purchase as many games as you want, as well as additional giveaways scattered throughout the broadcast.
Thank you so much to Eneba for joining us for the RWF, we're incredibly excited to have you on board!