It's time for the Method family to expand once again, as we venture forth into the MOBA arena, with the most natural fit for us - Heroes of the Storm! As always with the Method brand, we aim for the very top, snatching up the best talent on the scene with 5 players that have 9 BlizzCon finals visits between them! The 2018 Heroes of the Storm Global Championships (HGC), starts today, with Method's first match being played Saturday versus Diamond Skin. HGC Finals veterans Athero and scHwimpi have been on the BlizzCon stage no less than three times each, and with the wealth of experience added from Arcaner, Cursen, Nic and team coach Elàzhul - BlizzCon 2018 is very real prospect for Method's very first HOTS team.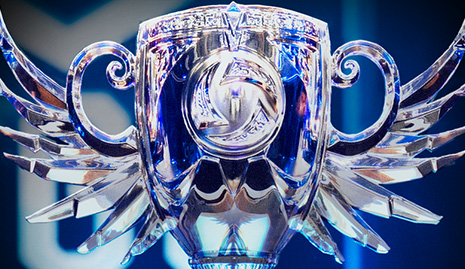 Heroes of the Storm has been growing in popularity recently, especially since the Heroes 2.0 update in March 2017 that enhanced the game in many ways. The HGC, Blizzard's official league, hosts top teams from North America, Europe, Korea, and China, in a multi-stage year long event that culminates with the Grand Finals at BlizzCon. 
Here's a look at the team, who you can check out in their first match this Saturday, Jan 20 at 8:00 PM CET on the HGC stream.
Athero (Captain)
Lawrence Harper

Top 4 2017 BLizzcon, top 4 2016  blizzcon, 2nd 2015 BlizzCon


"Super hyped about joining Method, been a WoW fanboy for the longest time so it's a dream come true to be able to work with them going forward."
Arcaner
Liam Simpson
top 12 2016 blizzcon,
Four time Australian champion


"I'm thrilled to join Method - it is the first organization I've worked with and I'm honored to be a part of such a prestigious and well-known brand."


Cursen
Niklas Skogheim
Top 4 2017 BlizzCon, 2nd 2017 Phase 2 western Clash


"I find myself being very excited to be part of the Method org as I played WoW quite long ago. Overall very excited to see what 2018 will bring for us under their banner."
Nic
Dominic Asal
Top 4 2017 BlizzCon,
2nd 2017 Western CLash Kiev


"Excited to be part of Method, can't wait to represent the brand in HGC 2018."



scHwimpi
Simon Svensson
2nd 2017 BlizzCon, 2nd 2016 BlizzCon, Top 4 2015 BlizzCon


"I'm very excited to join Method. After 2 years in the same team I'm ready for a new adventure and I'm very grateful for this opportunity. I believe together we have a great chance of making Method one of the bigger names in Heroes of the Storm."
Elàzhul (Coach)
Dylan Gauchy
Top 4 2017 BlizzCon,
Top 2 Phase 2 Western Clash


"2018 looks to be a really good year for this team and I'm really glad to have Method provide the perfect environment for this team to prosper."
For more information and breaking news about this team as well as other teams in Method, please follow us on Twitter.