Raiding
Reborn
Cdewx

Chuck Dewland is a four time NA Regional Champion, 2016 BlizzCon Grand Finalist and two time semi finalist.
Beanslayer

Michael Gyure has both the NA Regional Champion title as well as the BlizzCon silver for 2016 with many more tournament accolades.
Snutzy
Kelvin Nguyen is a three time BlizzCon silver medalist, as well as the 2012 Champion, and an avid streamer.
Samiyam

Michael Hlubek is the latest addition to Method Reborn and and is looking to get quite a few trophies under his belt.
Triforce
Boetar

Simon Heinks has been the back-to-back World Champion for the past 2 years and is one of the best healers in the game.
Fabss

Fabio Nardelli is the only player in WoW history to have won three World Championships and is looking to extend that lead.
Swapxy

Réne Pinkera has two World Championship golds under his belt and hopes to make it three this year.
Awakened
Smexxin

Absterge

Goob

Inviable

Synergy
Kolo

Maldiva

Mes

FGC
Mikeand1ke

Devon Petties (SFV) has plenty of top 3 finishes, including Battle of the Strip, Red Bull Proving Grounds Finals and Winter Brawl 11.
REO

Giuseppe Grosso (Injustice 2, MKXL) is a three time Top 8 medalist at EVO World Champion Finals, among many other accomplishments.
SylverRye

Ryan Amaechi (Injustice 2, MKXL) is a veteran of many tournaments, with many high-end placements, including a bronze at Winter Brawl 11
Spammy

Nick Pelter is the team manager for the US branch of Method FGC.
Cobelcog

Chris McEntee (SFV) is the #1 player in Ireland and consistently places in the top 8 in official Capcom Pro Tour events.
Luffy

Hay Olivier (SFV), current Capcom ProTour Eu #1, EVO 2014 Champion, won first place at Throwdown '16, Kakutop League IV, V and more.
Packz

Marcus Parker (SFV), Method Gfinity SF5 captain with a consistent record of top 8 spots including first place in the 2017 Bunkr Brawl.
KurtJC

uk_oldmangrump

Quiggy

Streamers
Praii

Djarii

Venruki
Pandamonium
SonyD

Ignorance
Xaryu

Ziqo
AndyPyro

Management
Co-Founder
Sco

Scott "Sco" McMillan founded Method in 2005 and has been at the forefront of developing Method into the esports organisation of today.
Co-Founder
Sascha Steffens

Sascha "Rak" Steffens, is Co-Founder of Method Gaming Limited. He raided with Method guild from 2007-2009.
Head Admin, Web Developer
Justwait

Matthijs Justwait Groot is not just one of the longest active raiders in Method, but also a guild officer and the Head Admin of our web...
Esports and Community Manager
Darrie

Darrie has played Blizzard games since 1994, and is active in the WoW Community. She has four children, loves coffee, and dank memes.
Director of Video Production
Plebcentral

Jamie "PlebCentral" has long had a passion for graphics and video editing, and as of April 2016 is our full time video editor.
Content manager
Starym

Starym has been playing WoW since beta and has a few WFs under his belt, which explains why he loves progress coverage so much.
Web Developer
Liam

Liam is an ambitious backend developer with experience in a plethora of different languages. Lead Developer of the laces CMS.
Web Designer
Paul Harrison

Paul is a front-end developer and designer that has specialised in providing website solutions for eSports teams and organisations.
Rocket League
Al0t
Team captain Linus Möllergren has been playing competitive Rocket League since release and earned several first places in Gfinity Cups...
Metsanauris

Otto Kaipiainen has earned many accolades across a range of different Rocket League cups, including 8 first places and 6 second places!
Mognus

Joonas Salo has been playing alongside Linus and Otto throughout 2017, and placed over 21 different times across tournaments.
Mye_bipod_4shor

Rymel Hanson has achieved multiple first and second places in European Rocket League tournaments over 2016 & 2017.
Tylacto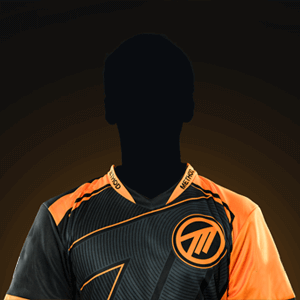 Flame_RL

CS:GO
jenko

Tom Jenkinson is a champion of multiple UK Masters and ESL Premiership seasons, and even has a few Insomnia wins.
nEiLZiNHo

Neil Finlay has over 9 tournament wins, from a range of different UK events such as Insomnia and multiple UK Masters.
Puls3

Reece Marrs has placed well across a range of UK and global events, achieving over 8 first place positions during his time in CS:GO.
stan1eyy

Tramaine Stanley has a prestigious background in CS:GO, with over 7 first place positions, including Insomnia60 and ESL UK.
weber

Brandon Weber has a proven record of victory, with over five Insomnia wins and first place in the Gfinity UK Championship.
Onscreen

Craig Shannon is known for his livestreams and previous experience in CS, but now also manages the Method Gfinity CS:GO team.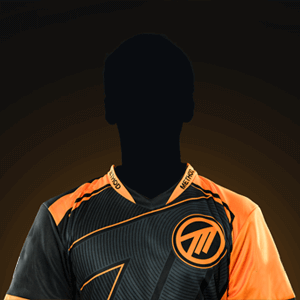 saju

vertiGo

Tom Rockcliffe is a champion of over 5 different Insomnia events, and placed in over 10 UK tournaments total.