If you are a Blacksmith looking to make some gold with some Shadowed Alloy crafting orders or just looking to make some for your own crafts, you are probably wondering where to find the Shadowflame Forge.
This new and unique Forge is located inside the current Fyrakk Assault zone. You can easily spot the Assault location by looking for the silver Dragon head in your map, and when you reach the zone, you can use the images below as a reference.
Ohn'ahran Plains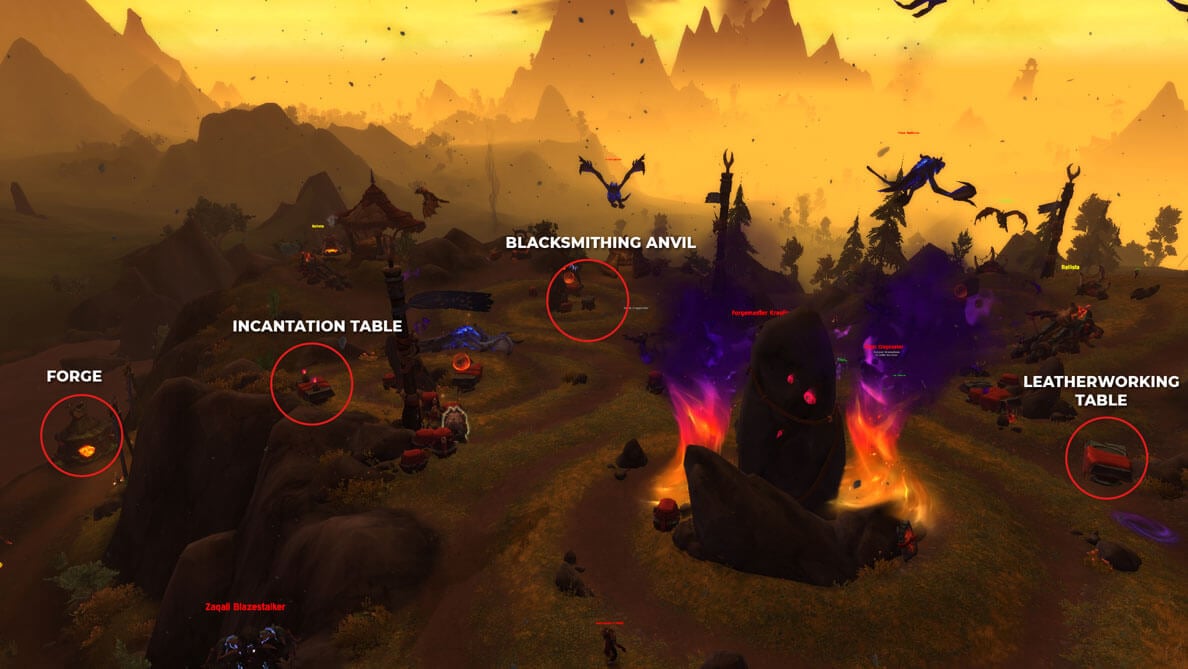 Below is a closer look to help you find it. The Shadowflame Forge is located by the water, down a small ramp from the main zone.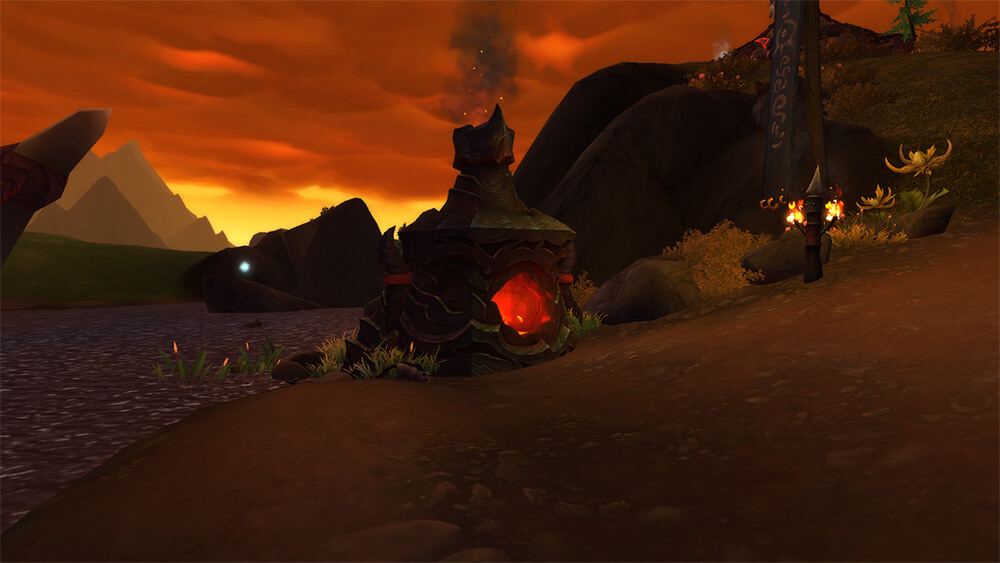 Azure Span
The Shadowflame Forge is located in the Northwest part of the camp, close to the huge Zaqali Haulers (the Fire Mammoths)! This one is a little bit easier to use without having too much trouble with Fyrakk's forces.
Aside from the new crafting reagent added in Patch 10.1, it will be interesting to see if Blizzard makes more use of these special Shadowflame infused stations in the future.
If you are looking for any of the other stations, here are our guides for where to find the Shadowflame Incantation Table, the Shadowflame Leatherworking Table and the Shadowflame Blacksmithing Anvil.