If you are looking to craft one of the new Blacksmithing recipes added in Patch 10.1, like the new Shadowed Belt Clasp or the powerful Shadowed Razing Annihilator for 2-hand Strength weapon users or just looking to help your tank get a brand new shield with a Shadowed Impact Buckler, you are probably wanting to know where to find the Shadowflame Blacksmithing Anvil.
The Shadowflame Anvil is located inside the current Fyrakk Assault. You can see where the Assault is on your map, marked with a silver Dragon head and when you get there you can use the images below as a reference.
Ohn'ahran Plains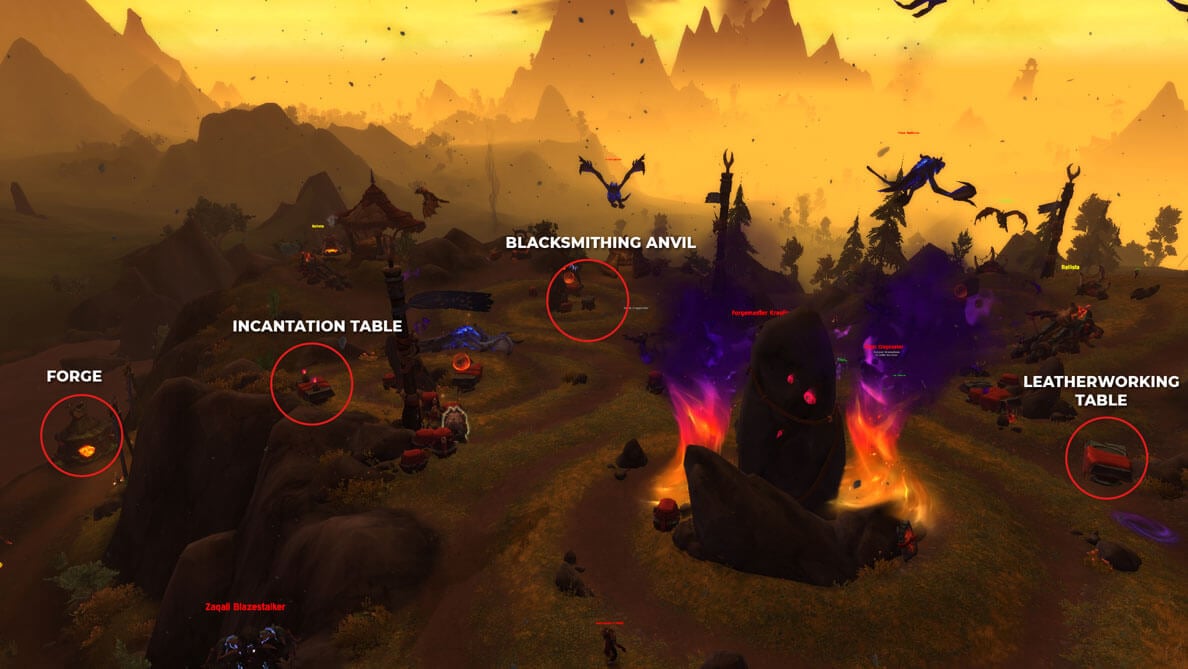 The Anvil itself can be seen in the image below. It is located near the tents on the far side of the camp, inside one of the Shadowflame tornadoes.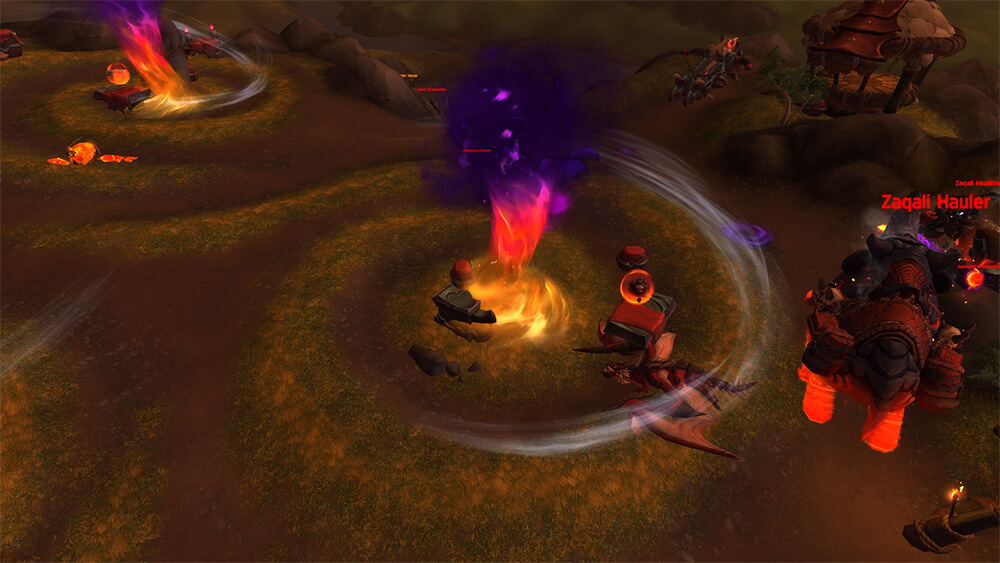 Azure Span
The Shadowflame Anvil is found in the Northern part of the camp and its the easiest to get without having too much trouble with Elite mobs, although there is a Zaqali Firecaller and his minions right on top of it.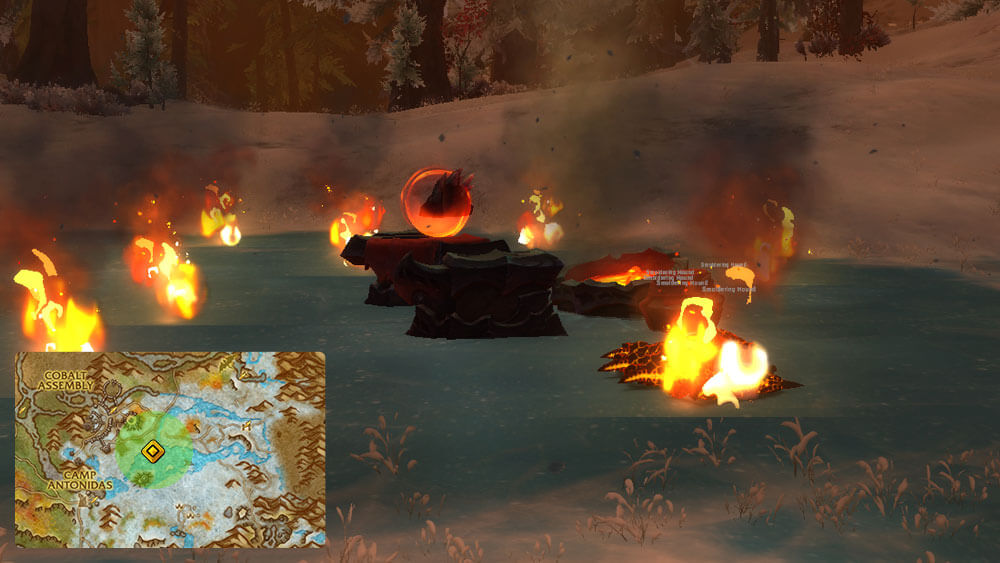 Hopefully this guide helped you find the Anvil and get your crafting orders done! If you are looking to also fill some crafting orders for the materials for the weapon and shield yourself, you can also check out our guides for the other Shadowflame infused profession stations like the Shadowflame Forge, the Shadowflame Leatherworking Table and the Shadowflame Incantation Table.