Mistweaver Monk
Patch 8.1.5
Last Updated: 27th May, 2019
Raid Bosses
Battle of Dazar'alor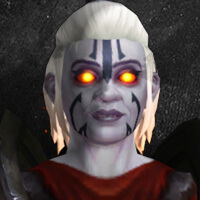 Champion of the Light
15
30
45
60
75
90
100
Boss Notes
Grong, the Jungle Lord
15
30
45
60
75
90
100
Boss Notes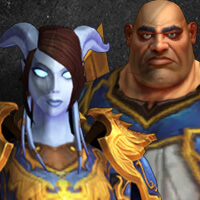 Jadefire Masters
15
30
45
60
75
90
100
Boss Notes
I recommend taking Refreshing Jade Wind on this fight, but as always if your tanks are struggling then Jade Serpent Statue is an option.
This fight has an important dispel mechanic: Searing Embers. The raid will get debuffed with varying length magic effects. When they expire without being dispelled, they do raid-wide damage. You can survive missing one of these, but more than 1 is deadly. You and all other healers should be reacting to this ability fast and dispelling the players with the debuff. Revival is a great emergency tool to quickly dispel all of them. You can also use Diffuse Magic to remove it if it's cast on you.
Healing wise there are only a couple of dangerous parts to this fight.
During the Living Bomb Phase your group will take extra damage from Explosion, which overlapped with the damage from the tanks debuff, Rising Flames, can cause quick deaths.
You will also sometimes get Searing Embers during this time, making it a great time to Revival, clearing all debuffs instantly and stabilising the raids health.
The 2nd time the raid could be in danger is during the maze phase when the boss casts A Flash of Hostility. The Monk will then spawn a maze consisting of Rings of Hostility. You can pre-place Transcendence near the end of the maze to skip large parts of it, or your warlocks can place Demonic Gateways that take you from the start to the end. Essence Font and Refreshing Jade Wind will do nice healing during this movement but once the raid is stable make sure to help DPS and apply our debuff Mystic Touch to the barrier.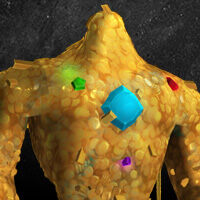 Opulence
15
30
45
60
75
90
100
Boss Notes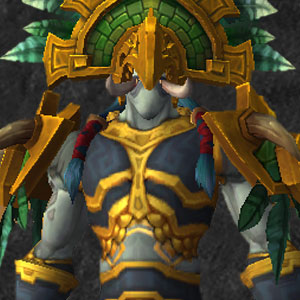 Conclave of the Chosen
15
30
45
60
75
90
100
Boss Notes
I recommend Jade Serpent Statue here as the group damage is not consistent, while tank damage is very consistent.
Your raid leader or Healing Officer should assign raid cooldowns for each Pa'ku's Wrath. However Revival can also be good to be kept as an emergency tool as it can also help dispel Mind Wipe.
Ring of Peace can be very useful during Pa'ku's Wrath phases while the Ravenous Stalkers are moving towards fixated players.
As a Healer without a curse dispel, the best you can do is throw Life Cocoon on players with low health while they have the healing curse Bwonsamdi's Wrath.
You should be quick to dispel players with Mind Wipe and in emergency situations you can Revival them all off.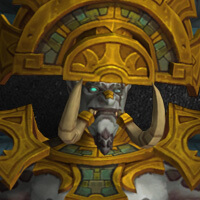 King Rastakhan
15
30
45
60
75
90
100
Boss Notes
Rastakhan is most definitely a Jade Serpent Statue fight. You may even consider going Mist Wrap to help with the heavy tank damage, though I myself stick with Chi Burst.
The tanks will need a lot of healing during the first phase when they are out tanking Bwonsamdi and taking heavy stacks from Aura of Death. Make sure your tank is standing max melee range and that you are standing right on the edge of the circle, that way you should just be in range to heal them without gaining stacks.
Ensure your Jade Serpent Statue is always healing the tank outside with Bwonsamdi.
Paralysis can be used on the mobs in the Living Realm to Crowd Control them.
Be ready with Revival in the normal phase while Bwonsamdi is casting Inevitable End as your raid may get dragged into a Death's Door and cause large raid wide damage.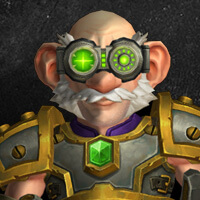 High Tinker Mekkatorque
15
30
45
60
75
90
100
Boss Notes
I recommend Jade Serpent Statue here, it is great for healing the tanks and also providing healing to players with Gigavolt Charge even while they are running out of range and line of sight.
During Wormhole Generator 2 players will get knocked up by Miscalculated Teleport and 2 players get affected by Discombobulation. This is the most crucial part of the fight for healers. You need to ensure that you do the following:
If you are knocked up you use Transcendence to quickly get back to the ground and get away safely.
Dispel the Discombobulationed players so that they can also escape to safety.
Make sure you replace your Transcendence after you use it to land safely by the way.
During each Crash Down you will be tempted to Essence Font for maximum HPS, and that is fine, as long as you first ensure that everyone will survive the damage. If there are players lower than 70%, prioritise single target healing them up in those precious seconds, rather than starting an Essence Font.
When players are running away form the group with Gigavolt charge, ensure you either set your statue on them or give them a Renewing Mist.
Your raid leader or Healing Officer should assign cooldowns to each Crash Down, with extra assigned to the ones that overlap with the Wormhole Generator..
Stormwall Blockade
15
30
45
60
75
90
100
Boss Notes
I recommend Refreshing Jade Wind, as long as your group is staying relatively close. However, if your group stand as far apart as possible from each other while on the boats, then you should go with Summon Jade Serpent Statue, which is fine because it is also good for the last phase.
If your boat has Physical damage dealers make sure you apply mystic touch to the Tempting Sirens when they spawn.
If you feel like really min-maxing you can jump off the boat right as your Sea Storm debuff is running out and transcendence back so you place it off the boat and conserve space, but this is risky and not needed.
Don't chi torpedo off the boat.
Pump lots of group healing during the boat phases.
Apply Mystic Touch to the Energized Storm adds in last phase.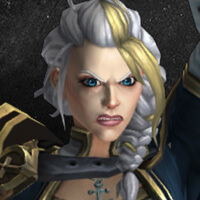 Lady Jaina Proudmoore
15
30
45
60
75
90
100
Boss Notes
Crucible of Storms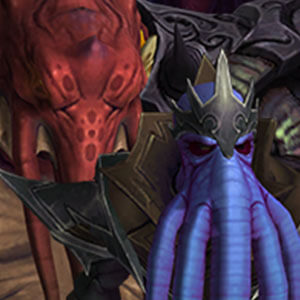 The Restless Cabal
15
30
45
60
75
90
100
Boss Notes
Use Life Cocoon on players with the damage increase buff so they don't require a dispel for one raid damage mechanic.
Revival does not dispel the damage buff. Diffuse Magic does self dispel it.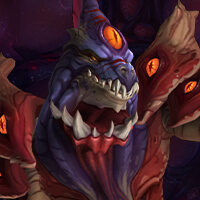 Uu'nat
15
30
45
60
75
90
100
Boss Notes
Use Jade Serpent Statue for this fight.
Pump heals into whichever tank has the Add-Fixate debuff when multiple adds are up for a long time.
Life Cocoon works well to keep players with Insatiable Torment alive, apply it just before mind control or marks to a torment that is low health. Life Cocoon also works well if tanks are dying during the healing absorption from the Void Stone Relic.
Transcendence can be used on every 2nd set of beams to avoid taking any damage.