The Method NA Major finals are almost here! The final 8 teams in the $8,000 / 80 Arena World Championship qualification points tournament will start battling it out tomorrow, Saturday July 15th, live from the Red Bull Studios in Santa Monica, California. The event starts at 11am PDT / 8pm CEST on both Saturday and Sunday, and you can watch it live on the Method Twitch channel. You can also check out all the teams that made it through to the final 2 days and the matchups for tomorrow on the tournament's BattleFly page.
It's going to be a great event, in large part thanks to the caster/analyst line-up for the tournament: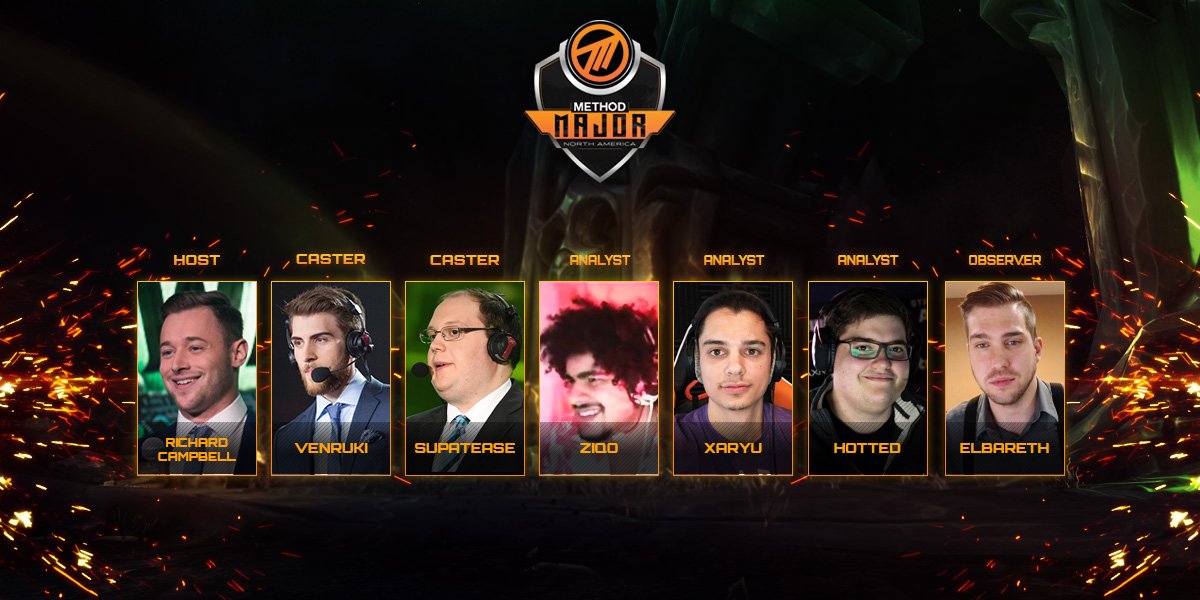 After the very successful Method EU Major, the NA version promises to be even more exciting and the coverage will be even better with all the talent involved. We hope to see you all on July 15 and 16 when we will determine the North American Method Major champion! For more news and announcements about the Method Majors tournaments, you can follow us on Twitch, Twitter, Facebook, Youtube and Instagram.