Another huge victory for Method as the Arena World Championship Summer Finals trophy has fallen into the hands of Chas, Raiku, Swapxy and Whaazz! Katowice again played host to the Western finals where eight top teams from the EU and US met to find out who the best is and who will take home the big $50,000 prize and the rest of the $100,000 prize pool. This year's team roster was particularly impressive as you can see for yourselves: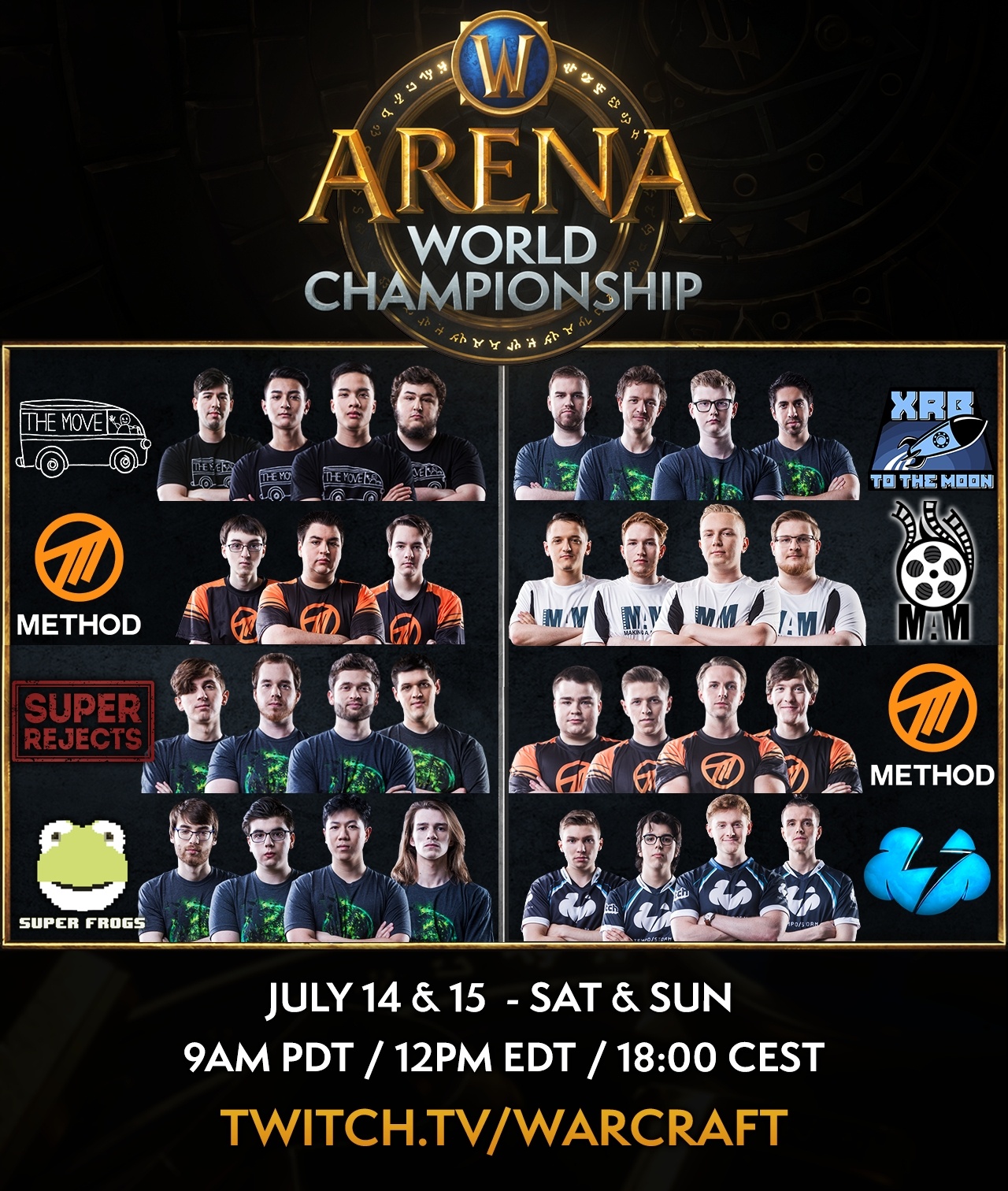 After finishing out the Summer season on top of the EU rankings, Method Black proceeded to fight through to the Grand Finals undefeated, and had to go through XRB to the Moon twice, once in the semis and then again in the Grand Finals. While their first match-up was a breeze for our boys, with a 3-0 sweep, the actual finals were a different matter altogether. It was only after all 7 grueling games were done that Method Black came out victorious, claiming both the $50,000 as well as a direct spot at the BlizzCon Arena finals!
GG! Congratulations to Method Black on winning the WoW Arena World Championship Summer Finals! 🏆🏆🏆🏆 #wowesports pic.twitter.com/WIXN95dMjC

— World of Warcraft (@Warcraft) July 15, 2018
Watch the highlights of the Grand Finals - "XRB to the Moon" vs "Method Black" #wowesports

What an incredible match! pic.twitter.com/AHZjGySmmn

— World of Warcraft (@Warcraft) July 15, 2018

The moment of victory, with Whaazz enjoying it quite a bit!

It took a while longer, but in the end, everyone celebrated.

And finally, the winner's lineup
You can also check out the VoD of the Grand Finals and the full 7 games it took for the champion to be crowned:
Here are the full tournament brackets as well:
And finally, join us in congratulating the amazing @methodchas, @Method_Raiku, @_swapxy and @method_whaazz for an amazing performance, and not just in these Summer Finals, but the entire season! It's going to be an exciting BlizzCon this year with this talented team poised to get some more gold medals in their hands!