Another huge victory for Method as the Arena World Championship Summer Finals trophy has fallen into the hands of Chas, Raiku, Swapxy and Whaazz! Katowice again played host to the Western finals where eight top teams from the EU and US met to find out who the best is and who will take home the big $50,000 prize and the rest of the $100,000 prize pool. This year's team roster was particularly impressive as you can see for yourselves: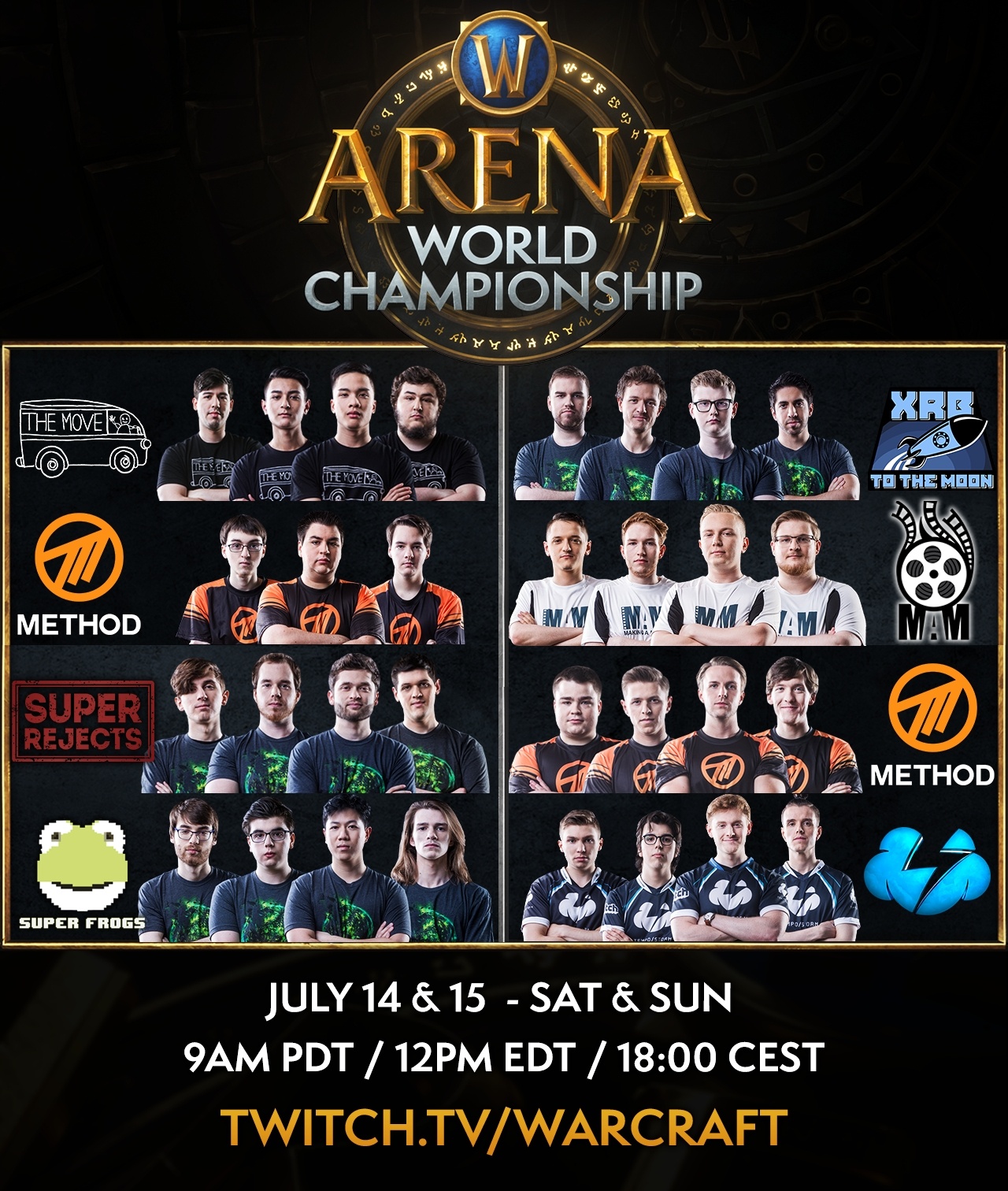 After finishing out the Summer season on top of the EU rankings, Method Black proceeded to fight through to the Grand Finals undefeated, and had to go through XRB to the Moon twice, once in the semis and then again in the Grand Finals. While their first match-up was a breeze for our boys, with a 3-0 sweep, the actual finals were a different matter altogether. It was only after all 7 grueling games were done that Method Black came out victorious, claiming both the $50,000 as well as a direct spot at the BlizzCon Arena finals!
GG! Congratulations to Method Black on winning the WoW Arena World Championship Summer Finals!