I shared a major progress update at the start of this year where I committed to making 2021 the year we build Method into the organisation the community deserves. Now that three months have passed, I'm back to say the team and I are working harder than ever to make Method an organisation the community, our staff, and our players can be proud of.
Since the start of 2021, we've grown our staff team to 20 strong, recognising excellence within our ranks with the promotion of Darren aka Bookmark to Events Director and bringing on incredible new talent like Joel Holmes-Darby, co-founder of Excel Esports, as our General Manager. Joel, who has a Masters in HR, has been pivotal in strengthening Method's HR and Operations teams. In partnership with our external HR consultant, Joel ensures the community is at the heart of everything we do while promoting a safe and welcoming environment for our staff, teams, and content creators.
We are looking forward to putting on the epic live, large scale events again as soon as it's safe to do so. Throughout 2021, you can expect to see exciting competitions and entertaining shows in each of the MMO & RPG communities we serve.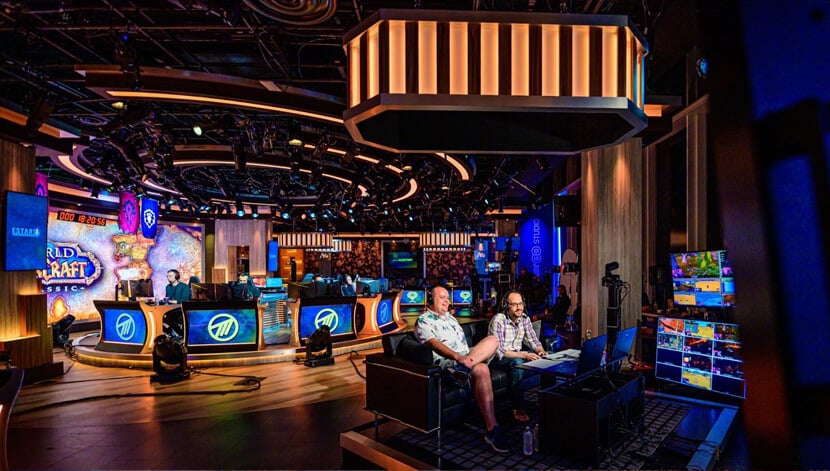 That's why I am excited to share that our production team is fully operational and hard at work preparing great events for the community. To further our goal of celebrating incredible feats within the community and creating opportunities for MMO and RPG players and creators, we've also expanded our Events & Production team by bringing on Kennie and Yannik, both veterans of past Method events. Prior to joining Method, Yannik was the Head of Production at our friends TakeTV and a core part of making the past Method RWFs among the most exciting Twitch events in the scene.
More content will always mean more compelling opportunities for talent, content creators, and players to celebrate individual and team triumphs through memorable community-focused entertainment.
While you may have caught the latest OSRS Method Mayhem recently, we've also launched a series of community events, inviting community members to join Method guildmates on shows like 30 classes versus Castle Nathria, or teaching you everything our players know about PvP and pushing M+ keys, but we have even more coming soon.
We're also getting ready for the next Race for World First. I'm proud to report that after a strong finish, we've doubled down on our efforts to strengthen the guild. Working with the Officer Team to develop and execute on a rigorous player development and recruitment programme, we have now added 14 new players to the Guild since the end of the last tier, including some of the greatest players from Method's history like Viklund and Drjay. With the Road to World First project fully underway, our next ambitious goal is to make it into the top 3 for the upcoming Chains of Domination raid. From there we'll look to compete for Method's 13th World First.
On the PvP side of World of Warcraft we've welcomed back Whaazz and Chas, 2019 Blizzcon AWC World Champions, to lead our 2021 AWC EU team and also signed the number one team in North America, Brain, Ceralium, Drake and Prev to Method NA. We're also preparing to bring more Classic/TBC WoW content to your screens with the addition of Jokerd, Bean, Nohitjerome and Laty to the Method stream team.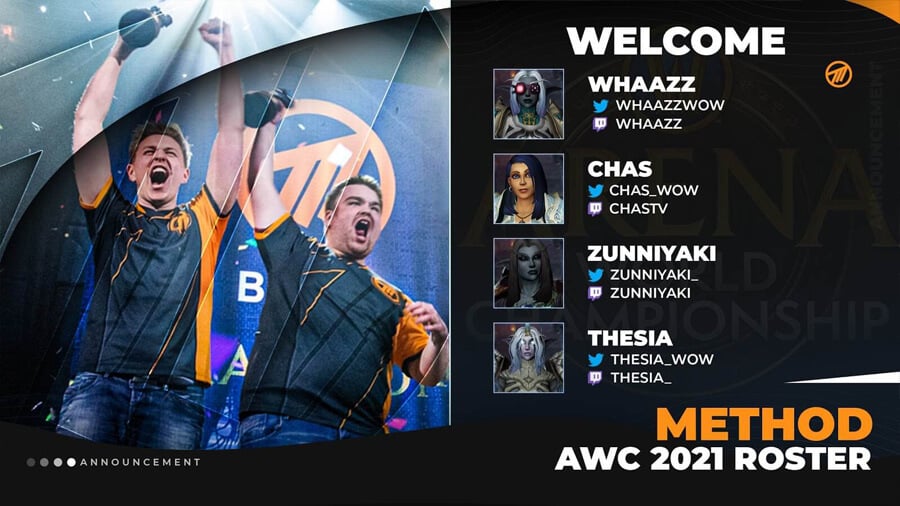 Outside of WoW, we've recently expanded into Path of Exile, bringing on a community champion and signing Cutedog, EmpyrianGaming, Alkaizerx, and DS_Lily. We are working on plans to deliver great experiences for fans of Path of Exile through 2021. On the topic of ARPGs, we've also signed the legendary Diablo II content creator, MrllamaSC, who moderated the Diablo II Resurrected panel at this year's BlizzConline, in preparation to do big things later this year when Diablo 2: Resurrected is released.
We've also made extensive efforts to bring community-driven esports events to Old School RuneScape (OSRS), and just completed our first Method Mayhem PvP Tournament which was broadcast to over 25,000 peak viewers on Twitch during the grand finals. Method is supporting 14 content creators in OSRS now and we look forward to creating more exciting events and content for the OSRS community.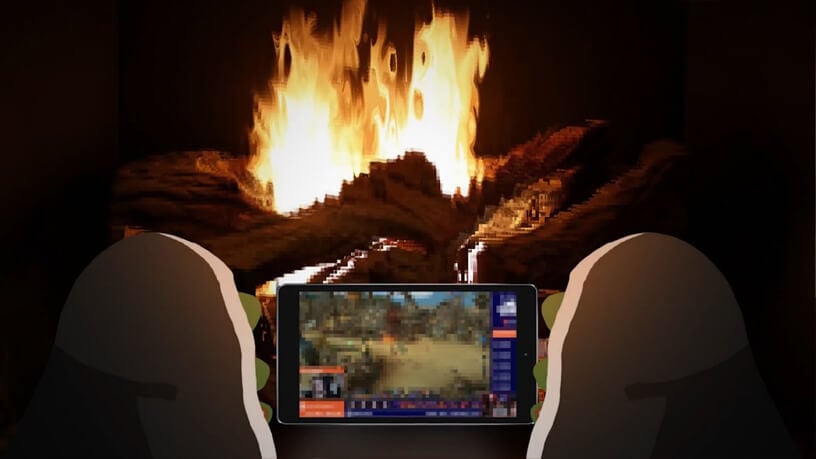 The Method Community Team will always be a place to make friends, gain exclusive access to content, maximise opportunities, and earn cool rewards. I'm excited to report that the Method Community Team has now grown to 3,000 members. I truly believe the Method Community team is one of the core ways we can give back to the community which is why we want to do as much as we can to create the best possible experience for our members.
Giving back to the community also means seeking ways to get involved with and promote great causes. That's why we recently partnered with Gamers Outreach to raise funds and awareness that helps give kids in pediatric hospitals, treatment centers and long-term care facilities access to video games (big thanks to Bean, Magnus, Lake, and Cutedog and their communities for joining me and raising $15,573 together). Over the last few years, Method has raised over $200,000 for charity and we are committed to using our platform, and our events, to continue to generate funds for great causes around the world.
It has been a momentous start to 2021 at Method but none of this would be possible without the support and positive momentum of the community.
Thank you for believing in us. Thank you for helping drive Method forward. Method exists because we believe MMOs and RPGs have some of the best communities in gaming, and we want to honour and celebrate them.
We are thrilled to now support over 75 content creators in the MMO & RPG genres, providing a platform and opportunities for talented players and creators to grow their audiences and, in some cases, help players turn their craft into their full time profession for the first time. We will always be on the lookout for new opportunities to celebrate the achievements and passion for the games we all care so deeply about as a champion for these genres.
I can't wait to share all that we've been working on and all there is to come. Stay tuned for more exciting updates from Method in the near future! Thank you. #methodway