Patch 10.0.5 introduced the Trading Post, a new feature that allows players to complete monthly activities from their Traveler's Log and earn Trader's Tender, which can be spent on exciting rewards such as mounts, toys, and more. If you want to learn more about it, you can read our full article about the trading post.
Note: Please keep in mind that Blizzard reserves the right to alter the requirements for obtaining the Warden armor set. If changes are made, we will update this article accordingly.
How to obtain the Warden Transmog Set
The Trading Post Enthusiast achievement was added to World of Warcraft along with the Trading Post. It requires players to earn the monthly special reward 12 times, which will take a full year to achieve.
For example, by filling up the Traveler's Log bar fully in February 2023, you receive the Ash'adar, Harbinger of Dawn mount. This will count as 1 of the 12 monthly special rewards earned, which can be tracked under the Trading Post Enthusiast Achievement in your Achievements tab.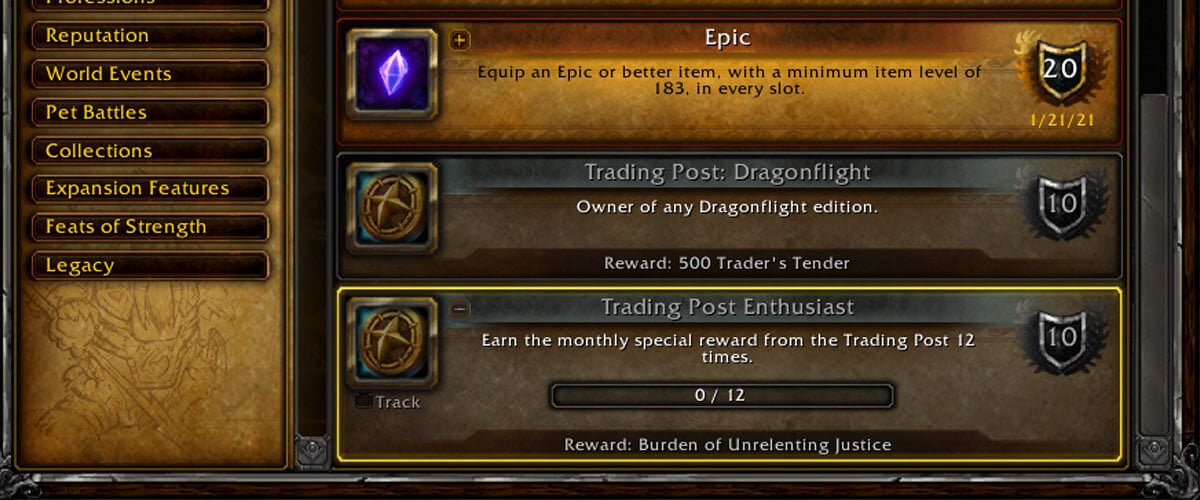 The reward for completing the achievement is the Ensemble: Burden of Unrelenting Justice, which teaches players the new Warden armor set. It's important to note that obtaining the 12 rewards does not have to be done consecutively, so taking a break from the game will not affect progress and players can continue from where they left off upon their return.
If you have been a fan of Maiev Shadowsong's iconic armor since Warcraft 3: The Frozen Throne like I have, you'll be thrilled to know that you can now obtain an equally impressive Warden transmog set in World of Warcraft. Unfortunately, obtaining the armor set will take a minimum of 12 months. It would be great if Blizzard added additional rewards to 3 and 6 months to make the wait feel shorter, but it is worth noting that Blizzard can change the requirements for obtaining the armor set.
The Sun and Moon Warden sets resemble the Ash'adar, Harbinger of Dawn mount, which changes color with the day and night cycle. It is possible that the Warden armor set may also have a similar feature.
You can see the Sun and Moon transmog sets down below.
Sun Warden Transmog Set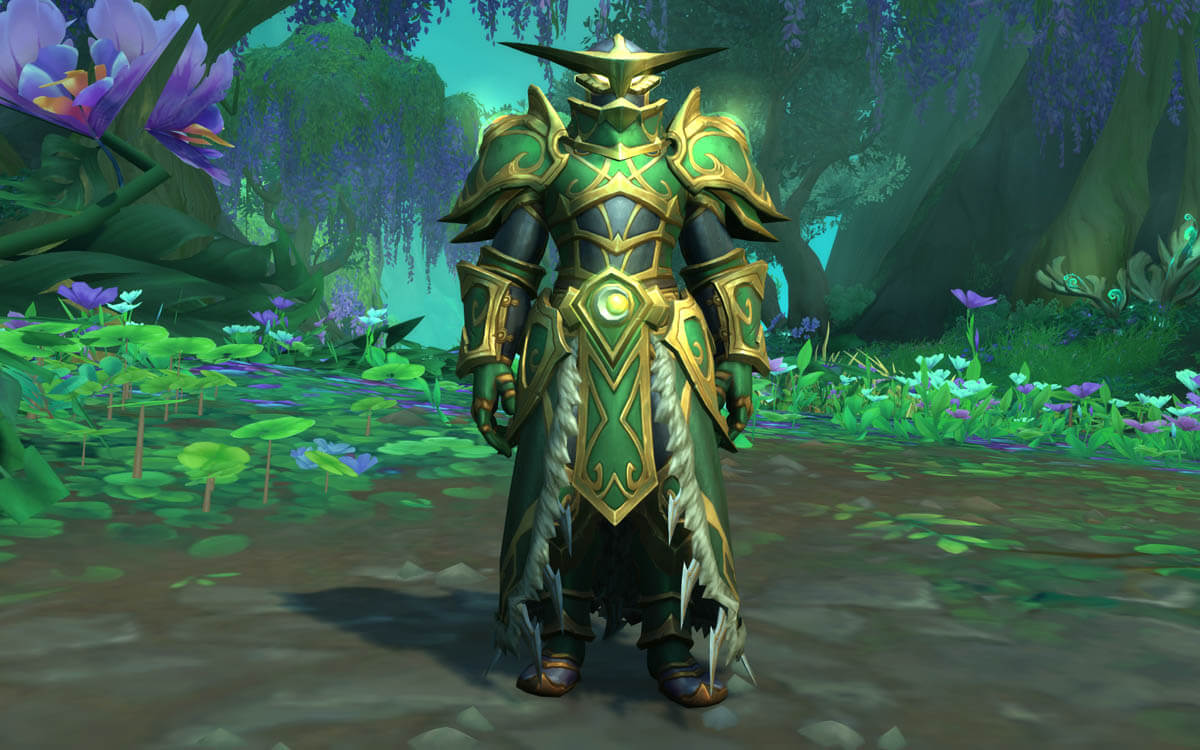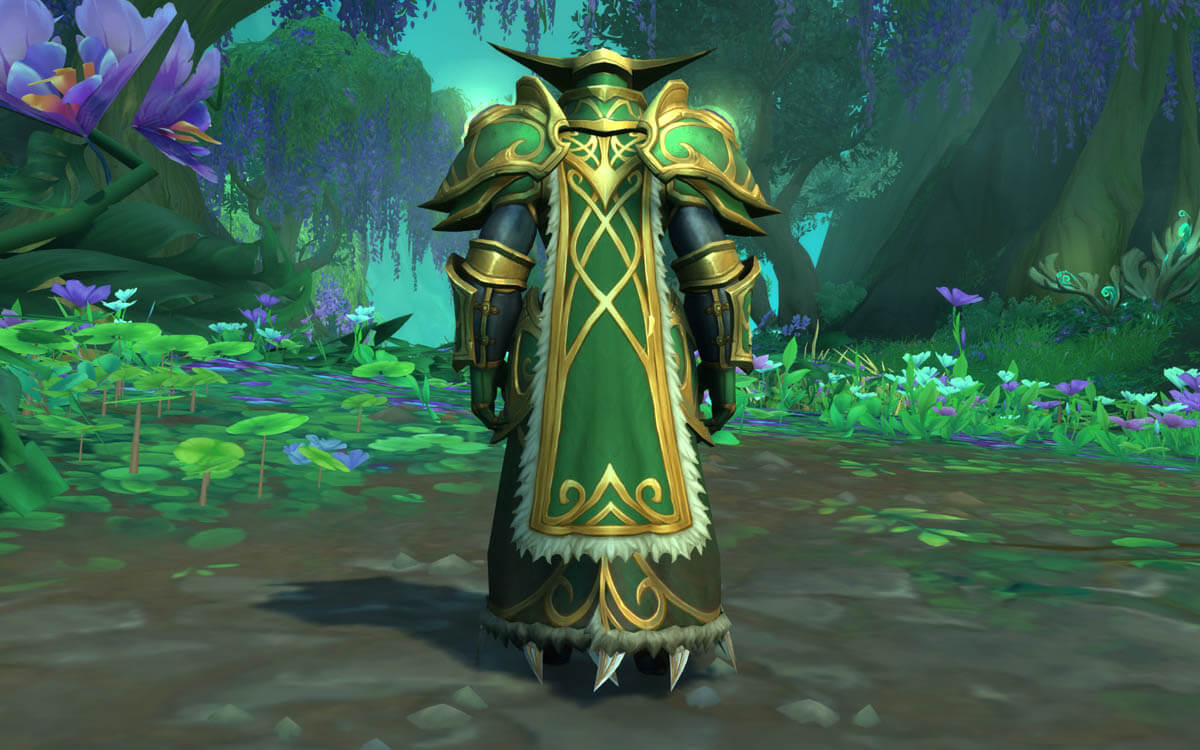 Moon Warden Transmog Set