The Time Rift event is a new feature introduced in Patch 10.1.5, and it is located in Thaldraszus.
Make sure to keep an eye on the clock because the event spawns every 30mins, giving you plenty of chances to participate. The event consists of two distinct parts. The first part lasts for 8 minutes and requires you to fill up the Temporal Essence bar by completing objectives within Tyrhold Reservoir.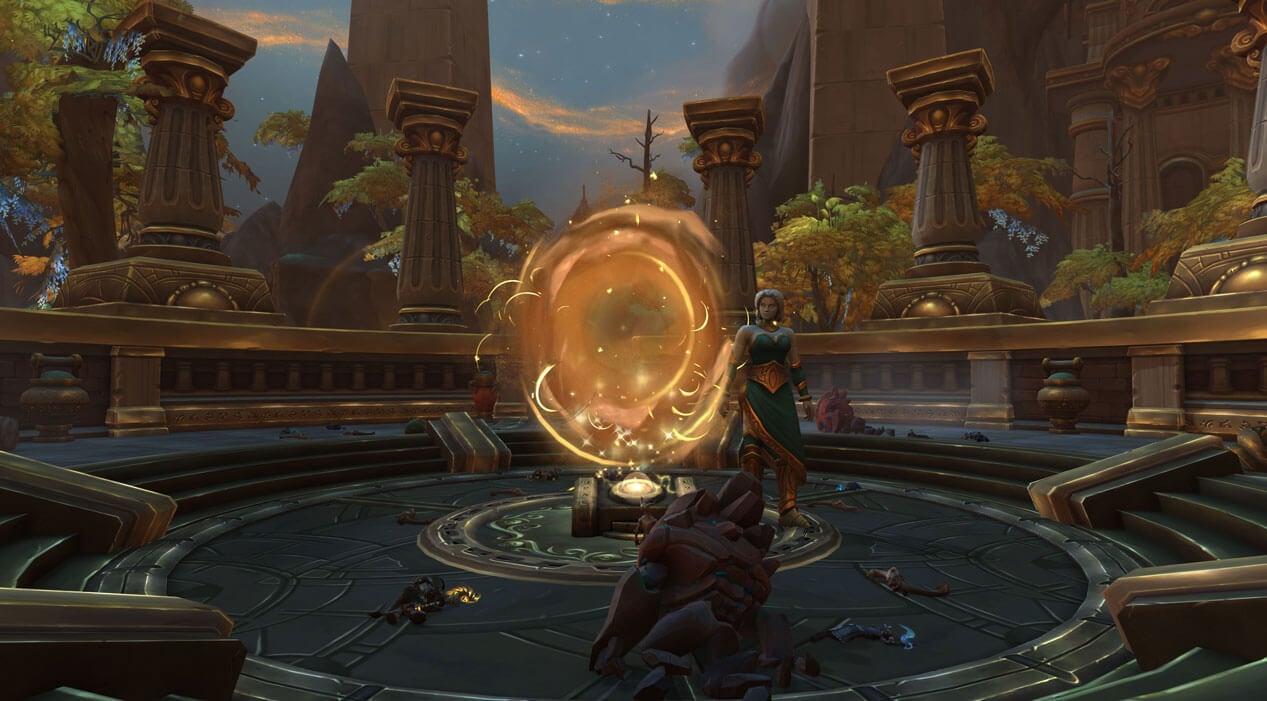 Image: Portal to alternative timelines.
After that, the second part begins, and you are transported to one of the unstable timelines through a portal in the middle of Tyrhold Reservoir.
Once you've entered the Time Rift portal, you will come face to face with one of the formidable bosses that reside within the alternate timeline scenario.
Timelines
To proceed with the Time Rift event, you must venture into the portal situated at the heart of Tyrhold Reservoir and explore one of the alternate timelines and defeat a boss.
A.Z.E.R.O.T.H - Overlord Mechagon
Azmorune - The Lich King
Azmerloth - Gill'dan
Azewrath - Illidan Stormrage
Azq'roth - Fury of N'zoth
Ulderroth - Freya
Warlands - Varian Wrynn
Currency
There are two currencies that it's important for you to be aware of:
Paracausal Flakes
Dilated Time Capsule
These are the two recently introduced currencies in Patch 10.1.5, and they will be utilized for acquiring a diverse range of items such as Trinkets, Mounts, Pets and Transmog.
Paracausal Flakes
To acquire Paracausal Flakes, you can engage in the Time Rift event that occurs hourly or defeat bosses in the newly introduced Mega-Dungeon called Dawn of the Infinite.
Daily Quest
In Thaldraszus, you'll find Eon's Fringe where Chromie and other NPCs awaits to offer you an intriguing quest.
By accepting the daily quest, you can earn additional Paracausal Flakes, Encapsulated Destiny, and a Soridormi Commendation.
Eon's Fringe Location
Eon's Fringe and the daily quests offered by Chromie can be found in Thaldraszus, as shown in the images below.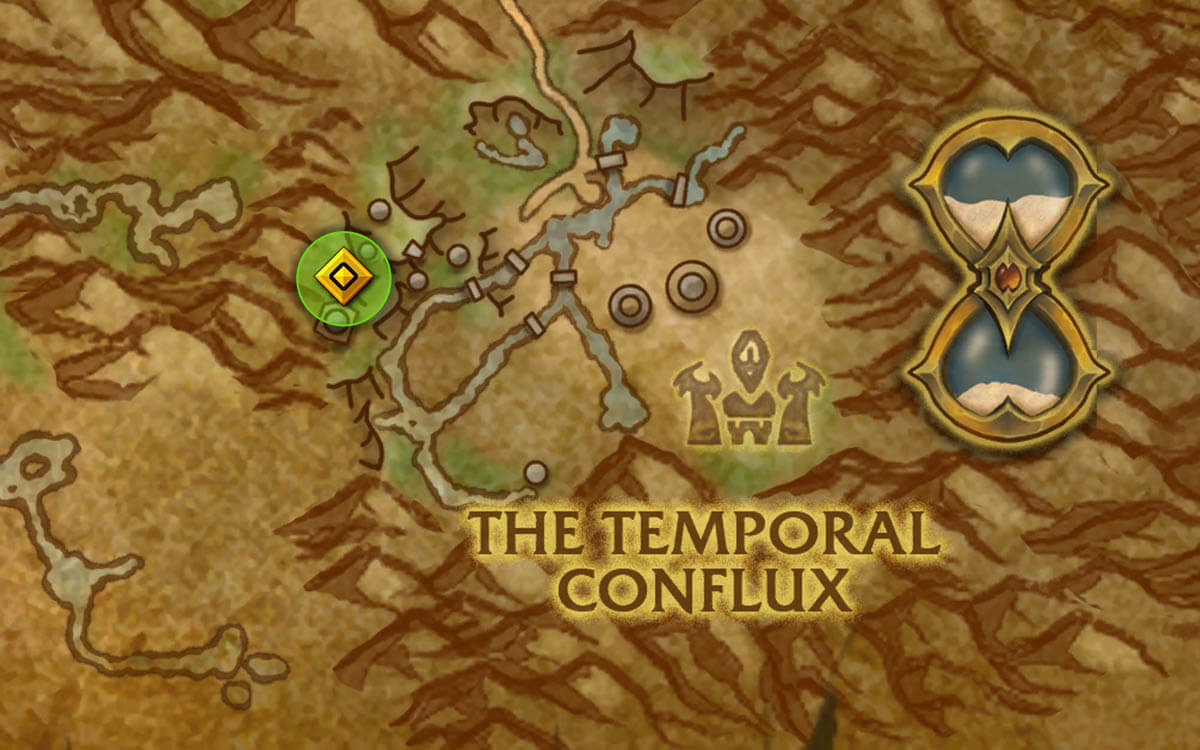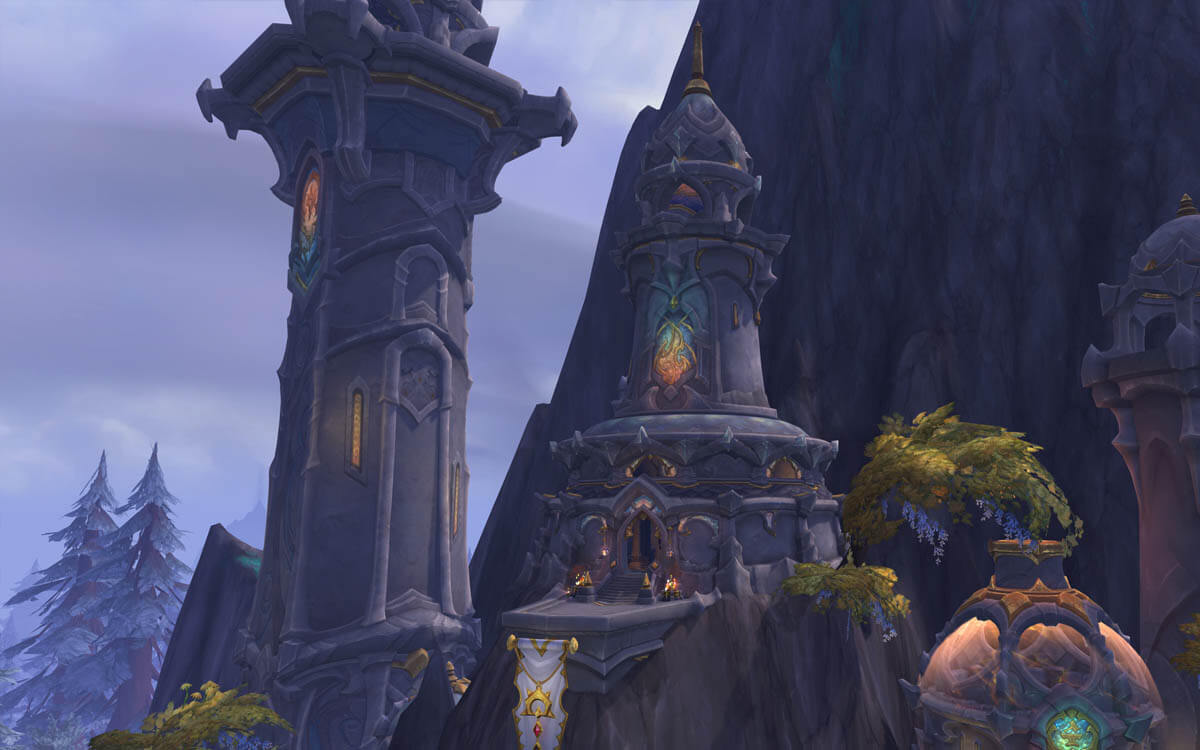 Weekly Quest
Soridormi offers a weekly quest called 'When Time Needs Mending' that you can accept at Tyrhold Reservoir. To complete this quest, you must confront and defeat a Fractured Causality in one of the alternate timelines that you can access by entering the portal in the middle of Tyrhold Reservoir that is avilable during the second part of the Time Rift Event.
Contained Paracausality
Completing this quest will earn you a Contained Paracausality item, which includes the following rewards:
Diluted Time Caspule
Reputation with Soridormi
1920x Paracausal Flakes
Encapsulated Destiny
& More
Vendors
The Time Rift vendors can be found at Tyrhold Reservoir, where you can exchange your hard earned Paracausal Flakes and Diluted Time Capsules for Trinkets, Mounts, Transmog & Pets!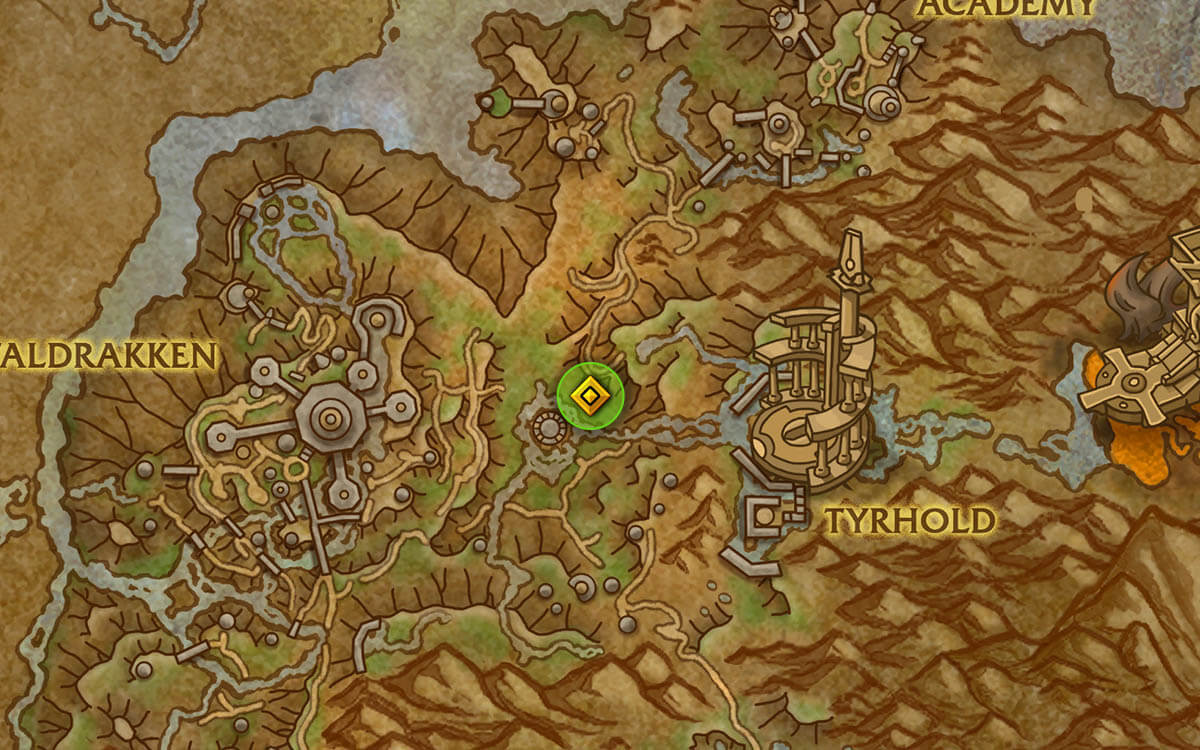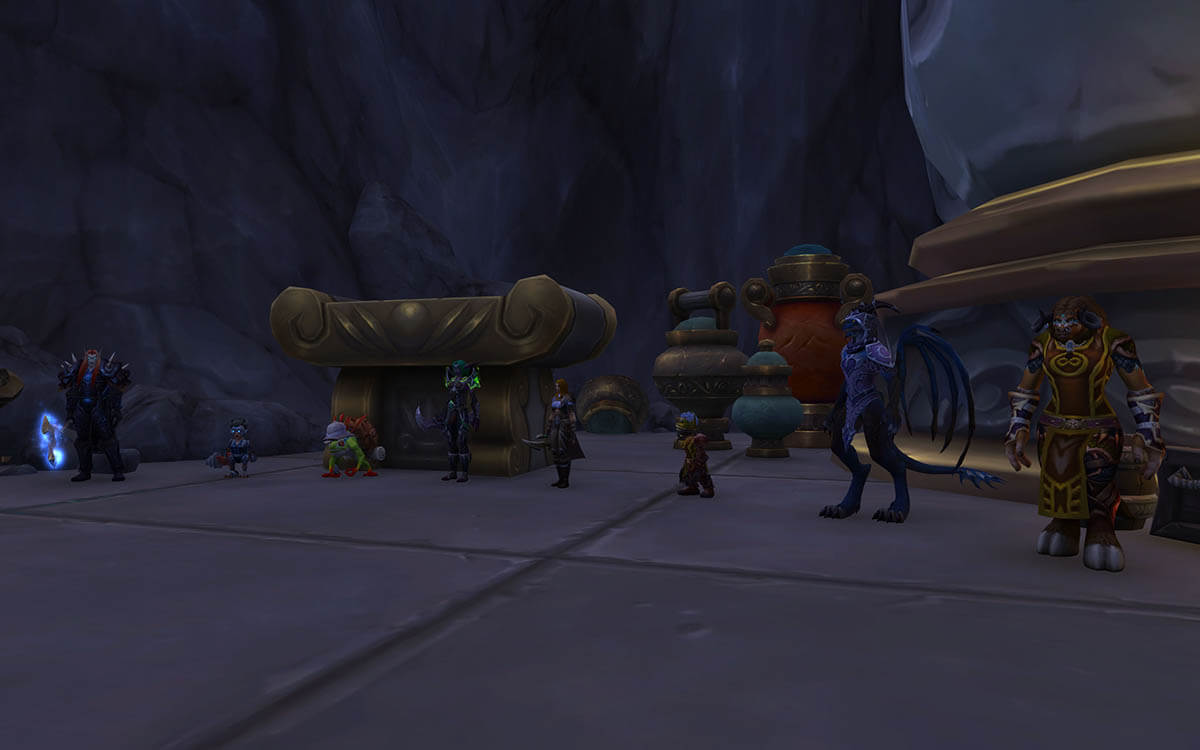 Baron Sliver Vendor Items
Gill the Drill Vendor Items
Sir Finley Mrrgglton Vendor Items
Falara Nightsong Vendor Items
Provisioner Qorra Vendor Items
Warden Krizzik Vendor Items
| | | |
| --- | --- | --- |
| Item | Type | Cost |
| Obsidian Warwhelp | Battle Pet | 2750 Paracausal Flakes |
| Reins of the Ravenous Black Gryphon | Mount | 3000 Paracausal Flakes |
| Jingoist's Slicer | Axe Appearance | 1000 Paracausal Flakes |
| Paracausal Fragment of Shalamayne | Trinket | 1750 Paracausal Flakes |
| Chest Transmog | Chest Appearance | 1050 Paracausal Flakes |
| Leg Transmog | Leg Appearance | 1050 Paracausal Flakes |
| Helm Transmog | Helm Appearance | 1050 Paracausal Flakes |
| Gear Bag | Bag | 1150 Paracausal Flakes |
| Equipment Bag | Bag | 1150 Paracausal Flakes |
| Armor Bag | Bag | 1150 Paracausal Flakes |
| Stormwind Insignia | Reputation Token | 50 Paracausal Flakes |
Sorotis Vendor Items
Final Words
Time rifts provide a captivating and enjoyable side activity, especially for collectors. As mentioned in this article, there is a wide variety of collectibles to obtain, such as mounts, pets, gear, and more. Exploring different timelines and observing their distinctiveness compared to our own adds an element of fun to the experience.