As more and more groups and guilds are getting their third incursion into the Shadowed Crucible done, raiding groups will be opting to activate the raid skip, in order to get right into the Echo of Neltharion encounter after defeating Kazzara.
If you happen to be in a group that wants to skip, or have completed the Aberrus, the Shadowed Crucible: Echoes of the Earth-Warder quest yourself, then here is how you activate the skip.
Activating the Skip
Once you have killed Kazzara, the Hellforged, run forward and look behind Neltharion. You should then see, and be able to click on, a small lava vent behind Neltharion's image. It should be glowing orange, and then after activating the skip, the glow disappears.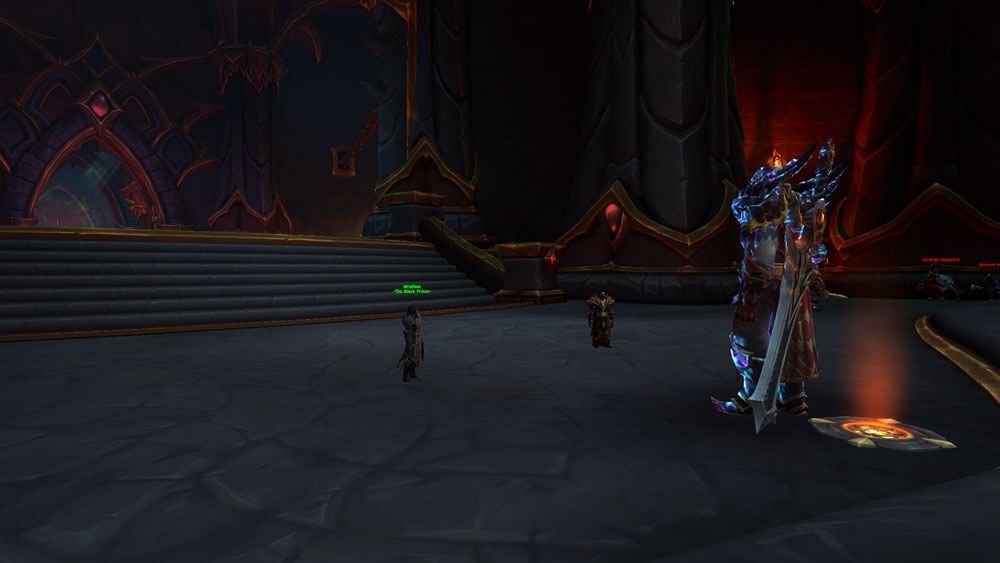 After clicking the vent, it will unlock the fiery barrier that blocks you from moving towards Echo of Neltharion's encounter room (usually unlocked after killing Magmorax). As well as the vent losing its glow, the lava waterfall in front of the door to Neltharion also disappears. You can now jump down and directly below you is the entrance to Echo of Neltharion.
This is the perfect time for Hunters and Balance Druids to practice their disengage skills.
How to Unlock the Raid Skip
Unlocking the skip requires you to have completed the Aberrus, the Shadowed Crucible: Echoes of the Earth-Warder quest by defeating Echo of Neltharion three times on the difficulty that you want the skip for. The quest requires you to hand in 3 Tome of the Earth-Warder to Wrathion, which you get from looting the Echo of Neltharion boss. The drop is guaranteed for everyone in the raid who has the quest, so make sure you have the quest before working towards the skip.
Note: The skip doesn't work across multiple difficulties, so you need to have completed one quest for each of the difficulty levels. For clarity, 3 Normal kills for the Normal difficulty skip, 3 Heroic kills for the Heroic difficulty skip and 3 Mythic kills for the Mythic difficulty skip.
We hope this helps you and your raid group to activate the skip to get farming the last 2 bosses and their higher item level loot, the rare cloak and the omni-tokens.