Interface
Maymays Feral Druid UI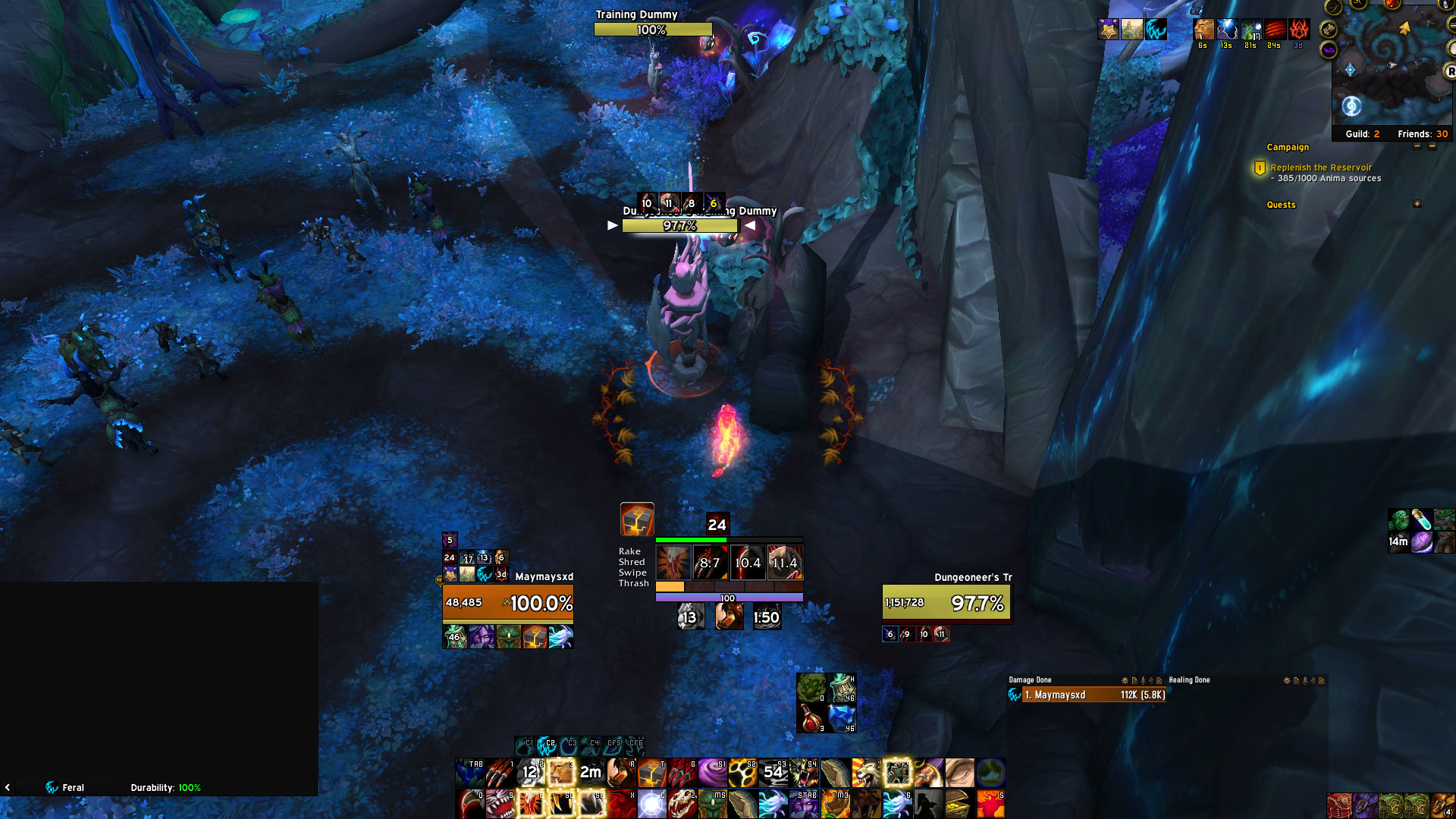 Macros
Predatory Swiftness Macro
This Macro should replace your regular Regrowth keybind and will ensure you don't leave Cat Form to cast it, making it only usable if you currently have Predatory Swiftness.
#showtooltip Regrowth
/console autounshift 0
/cast  Regrowth
/console autounshift 1
Weakauras
The main WeakAura you need as Feral is a Bleed tracker that tracks Snapshots and Pandemic timers.
I would strongly recommend Pawkets' display in combination with any Bloodtalons tracker, there's lots on Wago, try some out and pick what works best for you. Note that for Pawkets' display to work you'll also need to download some custom textures, you'll find instructions as to how to get them in the description of his display's Wago page.
Pawkets' Display: https://wago.io/B11CRZXQz
My personal favourite pack made by my good friend Chippers is based on the one by Pawkets and is linked below.
Chippers WA: https://wago.io/WkTBZuH3y
Alternatively you can use a more complete WA pack, such as the one by Guiltyas, though it is made with his entire UI in mind and thus lacks an Energy bar and a Combo Point tracker. Getting his entire UI setup is definitely a valid option and I'll link both below. If you intend to use this pack without his UI or a similar setup, you'll have to find a separate Energy bar and Combo Point tracker.
Guiltyas WA: https://wago.io/OaJQX6khW
Guiltyas UI: https://wago.io/B1h35x1cb