Nihilum, Ensidia, Blood Legion, Paragon, Serenity, Exorsus, Method… Since the first players stumbled out of Elwynn Forest & through the Barren's Crossroads for the first time 18 years ago, there have been players who desired to complete the most challenging content first. The race to be "realm first" and ultimately "world first" has inspired decades of gamers to dedicate their time to this pursuit.
The competition is always fierce and at first, very secretive. Top guilds kept all communications locked and streams turned off, so as to not leak any strategic advantage to their competitors. Until the in-game achievement popped up, no one in the World of Warcraft community really knew who the ultimate winners would be.
All that changed in the Battle for Azeroth expansion in 2018.
For the first time, a top guild decided to pull back the curtain to show its progress to the world. With 9 World First titles already under their belt, Method partnered with Red Bull to present the Race to World First: Uldir.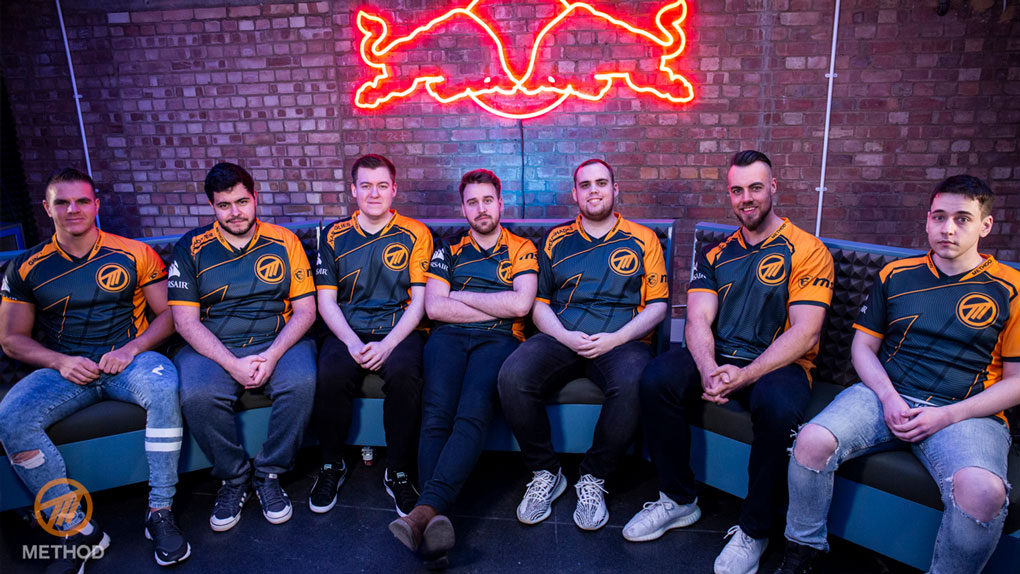 (Gingi, ChrisPotter, Narcolies, Cayna, DeepShades, Sco, Perfecto)
While comms were still muted, several Method streamers shared their PoV's live on Method's Twitch channel from the Red Bull Sphere in London. Guild members were joined by on-site casting talent who provided commentary, making each pull accessible for the larger World of Warcraft audience as they were able to spectate the race for the first time. Method challenged US Guild Limit (now Team Liquid) for the top spot in a tightly contested battle. On the final boss, G'huun, more than 263k people tuned in to witness Method's come from behind victory and celebrate the achievements of the players.
From this victory, the scene was set. Very soon other top guilds like Limit, Pieces, Echo, BDGG & Aversion joined in creating their own broadcasts for the event that is now a Twitch staple every time a new raid tier goes live.
For more information on World of Warcraft Raiding history, check out https://www.method.gg/raid-history