The Method Mayhem PvP Circuit is here! Players from all over the world will battle it out in 4 Regional Qualifiers starting on February 13th, and running every single weekend. The top 8 players from each Regional Qualifier will compete in our Grand Finals on March 13th, and only one will be crowned our Grand Champion.
Here's the great news! Signups are open!
If you're looking for all of the details, check out the Matcherino link corresponding to your region:
If you're looking for a TLDR: whoever signs up will be entered into an off-stream qualifier, to determine the top 32 players per region. The top 32 from each region will fight it out on the official broadcast at twitch.tv/Method.
All combatants will use the setup shown below, and fight in the Duel Arena. By mid-March, only one fighter will be left standing above the others.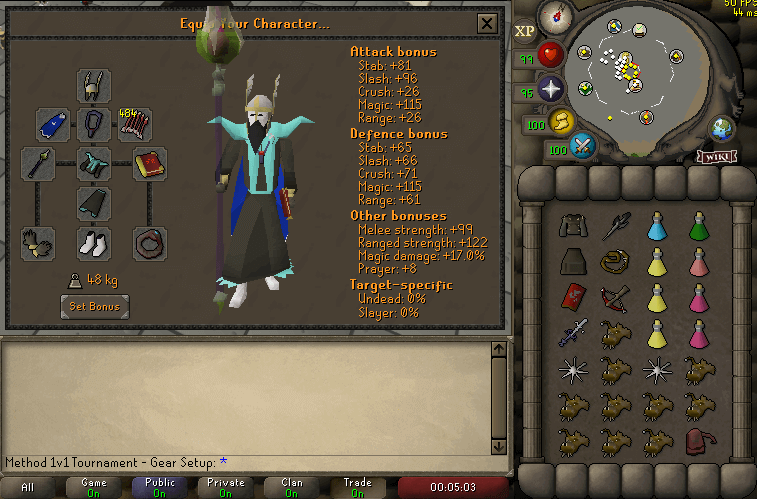 Each Regional Qualifier has a $1500 USD prize pool, and the Grand Finals has a $3000 USD prize pool, meaning we're giving away a total of $9000 USD to the best fighters in all of OSRS.
For the latest Method x OSRS news, follow @MethodMildly on Twitter and we'll see you at twitch.tv/method on February 13, 2021.