The MDI Spring Global Finals are done and both Method teams have proven their dominance over every other team... except each other!
In terms of team compositions for the tournament, Rogues, Monks, Warriors and Druids were still keeping their spot in the meta, but we did see a showing of Unholy DKs as well as some Frost Mages. Both Method NA and EU started out strong, winning both of their first rounds with clean 2-0 victories. Method EU knocked Abrakeydabra down to the lower bracket in round two, but the opposing team fought their way back, defeating Team D 2-1 to be put in the lower bracket finals and face off with the losers of the upper finals. Method NA fought hard but was knocked out of the bracket by Method EU in the upper finals, ending the series 2-0. Let's take a look at the first Method face-off in this tournament:

That win secured EU's spot at BlizzCon and the Grand Finals, but Method NA was still out to win. Sweeping Abrakeydabra 2-0 they continued on to the grand finals to meet Method EU for the second time. It all came down to this final best of 5 with our two teams facing each other once more. Method NA knew they had to play perfectly if they wanted a chance to take down the reigning champs. The first dungeon was close, but Method NA was able to get the first win of the series. Riding that momentum they took the next match, putting Method EU at match point. The NA team had the prize in their sights, while Method EU was fighting to stay in this series and with just a few seconds separating both teams, Method NA was able to take the 3-0, and be our MDI Spring Global Finals Champions!
Here's the full VoD of the final three maps:
And so it was Method NA that took the crown, as well as the lion's share of the $100,000 prize pool, which means big congratulations are in order for Jdotb, Lightee, Nerf, Shakib and Yoda! Both teams lined up for a top 2 picture, with Gingi putting together an... interesting smile on the far right. With both teams now qualified for the MDI grand finals at BlizzCon, we might be looking at another massive showdown at the big event in November, with Method once again having shown their skill and prowess in this Spring LAN.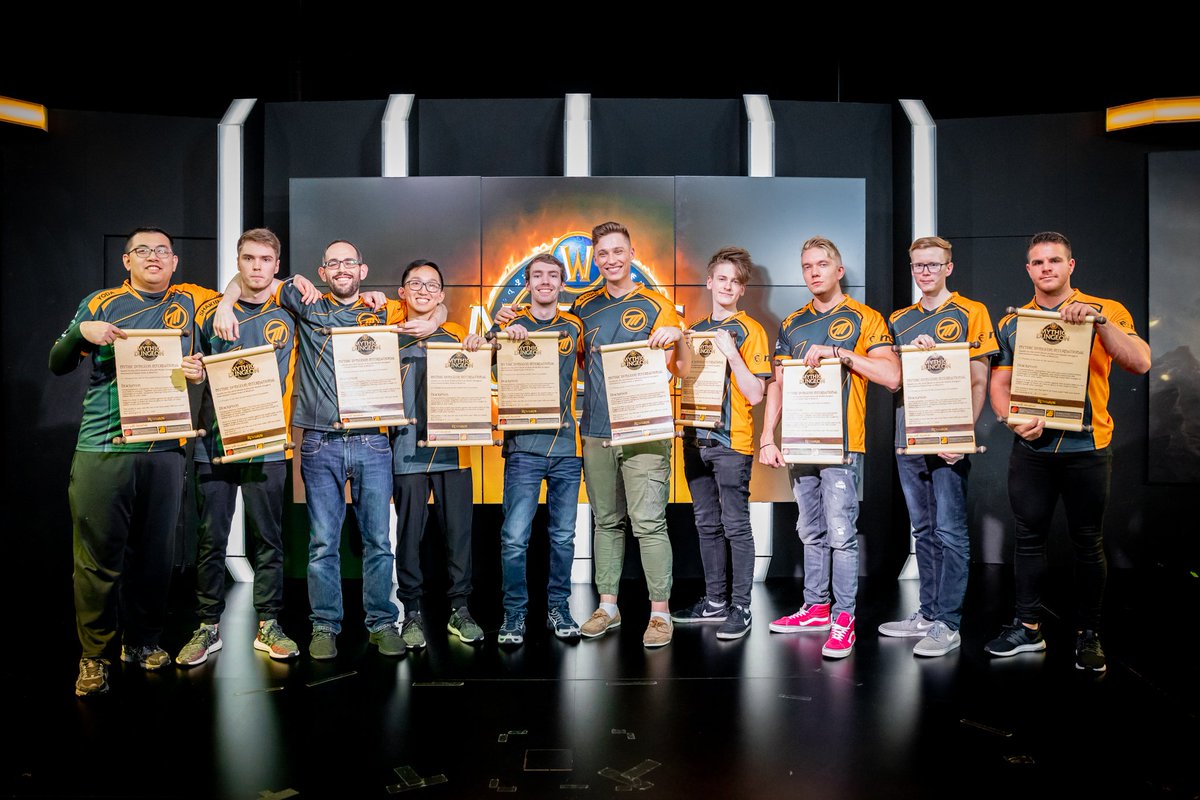 Jdotb had some really nice things to say about the competition in an interview after NA's big win, going so far as to say that Method EU was probably the best team in competitive WoW overall, in any format, and that he wasn't expecting a win against them today. It seems the camaraderie between the two teams is really strong and it's a great thing to see in this competitive arena. The rest of the interview is also really good, so let's take a look:
We certainly look forward to the next season and even more to the BlizzCon finals themselves, so check back often and get even more Method info by following us on twitter.