We had the exciting opportunity to sit down and talk to one of our beloved raiders, Kwepp, about Dragonflight as well as the Method raider's hopes, aspirations and challenges for the coming raid tier. Read the interview below!
What are your thoughts on Dragonflight?
Kwepp starts off by voicing his thoughts on the fact that there is no borrowed power such as legendaries or Heart of Azeroth, stating that:
"I think Blizzard is going back and trying to create a good foundation for the games future, kind-of reworking all bits. I wouldn't say they've added anything particularly new except for Dragonriding and they've just put a lot more work into the base systems of the game and I think it's a lot better now, without all the borrowed power and that it has definitely improved a lot".
He then continues to compliment the class trees as Kwepp believes they are overall a very good change for the game, but highlights that some classes seem to have been left in the dark and will require a bit more work:
"I know for instance Guardian Druids and Shadow Priest have had a pretty bad hand with their specialisation trees and it's pretty rough at the moment".
Kwepp is hopeful that Blizzard will pick up the class balancing through more frequent patching, wishing that the patch cycles will be much shorter in Dragonflight:
"Unlike Shadowlands where it took eight to nine months for a patch to come out, hopefully they're a bit more on the ball with it, at least for the class trees".
What challenges do you see ahead of the Race to World First: Vault of the Incarnates?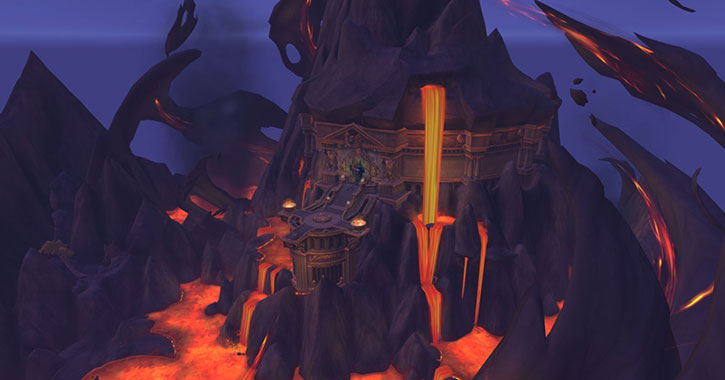 Kwepp highlights the revamped profession system as a potential challenge in the upcoming Race to World First. Although he believes the system is going to be very enjoyable for regular players, it might become essential for all the Race to World First guilds and their raiders:
"The profession system could go one of two ways, it'll either be something that we don't deal with, which would be great, apart from pots and whatnot. Likewise, in terms of profession crafted gear, it could also be something that we don't have to deal with, which would be great, or it's going to be something that we have to sink a lot of time and gold into which is not something that would be very great. It's a bit of a worry of mine".
He proceeds to mention that the reintroduction of Group Loot is going to affect the Race to World First in a very interesting way since it is much easier to maintain alts in Dragonflight, which will be the only thing limiting your character as there is no borrowed power. Another Race to World First challenge that's new to Dragonflight will be deciding how to prioritise the raid difficulties as Blizzard has unveiled that the Normal, Heroic and Mythic difficulties will be releasing the same week, December 13th (US) and December 14th (EU):
"Heroic and Mythic are launching on the same week, so every guild is going to have to make very important decisions in order to win the race. Because with everything out at the same time, one guild might be doing a bunch of splits, having it all planned out. But what if another guild goes in and the raid is easier than they thought and they just clear it. It could end up being like that. I think that's going to be a challenge in itself in the first tier. Every guild is going to have to work out the most optimal way and how much gear they're going to need in order to clear the raid, it's going to be pretty chaotic since everything is coming out at the same time. Should be very fun as well but I don't envy any Raid Leaders position because they're the one who's going to have to make all the tough decisions".
What are the Method raiders hoping to achieve in Dragonflight?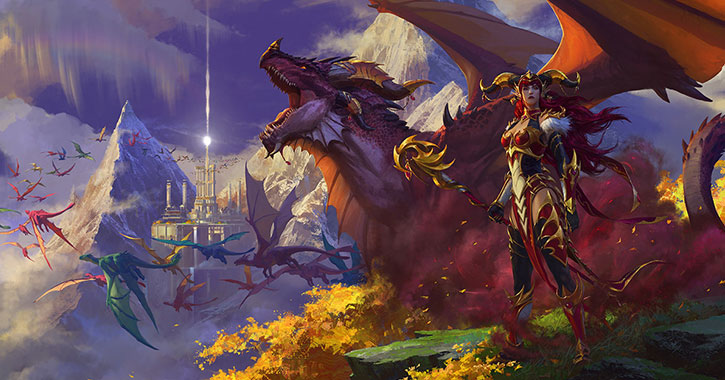 Kwepp became part of the Method roster prior to the Sepulcher of the First ones where he achieved World Second playing Death Knight. He's hopeful that the positive trajectory will continue in Dragonflight:
"The goal is top 3, of course we always want to push for the World First, but Echo and Liquid are two very solid guilds that have been together for a very long time and even if we got the World Second last tier, it doesn't mean that it's going to be a cakewalk for us to get second again. We have to make sure that we are playing the best we can".
He continues:
"In terms of my own expectations, I'd say probably second or third. Like I said the competition is tough and the guilds we are competing against have great synergy and have been playing together for a long time as well. But it doesn't mean we can't do that eventually! We are still building and growing as players and a guild, it's been improving every single tier, going up and up. As long as we keep at it and keep growing together, we could end up at that same level".
The Race to World First: Vault of Incarnates
The first raid tier of Dragonflight, the Vault of Incarnates, is set to release on each regions reset day, the week of December 12th with all the raid difficulties becoming available at the same time. We are very excited for what is yet to come and hope you are too!
Be sure to follow Kwepp's socials on Twitter and tune in to his stream at twitch.tv/kwepp!