An exciting weekend of DreamHack Winter action as the the H1Z1: King of the Hill single elimination massive arena shooter events have come to a close and the Method crew walked away with quite a bit of prize money! The event hosted two tournaments, with our very own @OliverGC claiming the top prize in the solo one, and received the 30,000$ prize.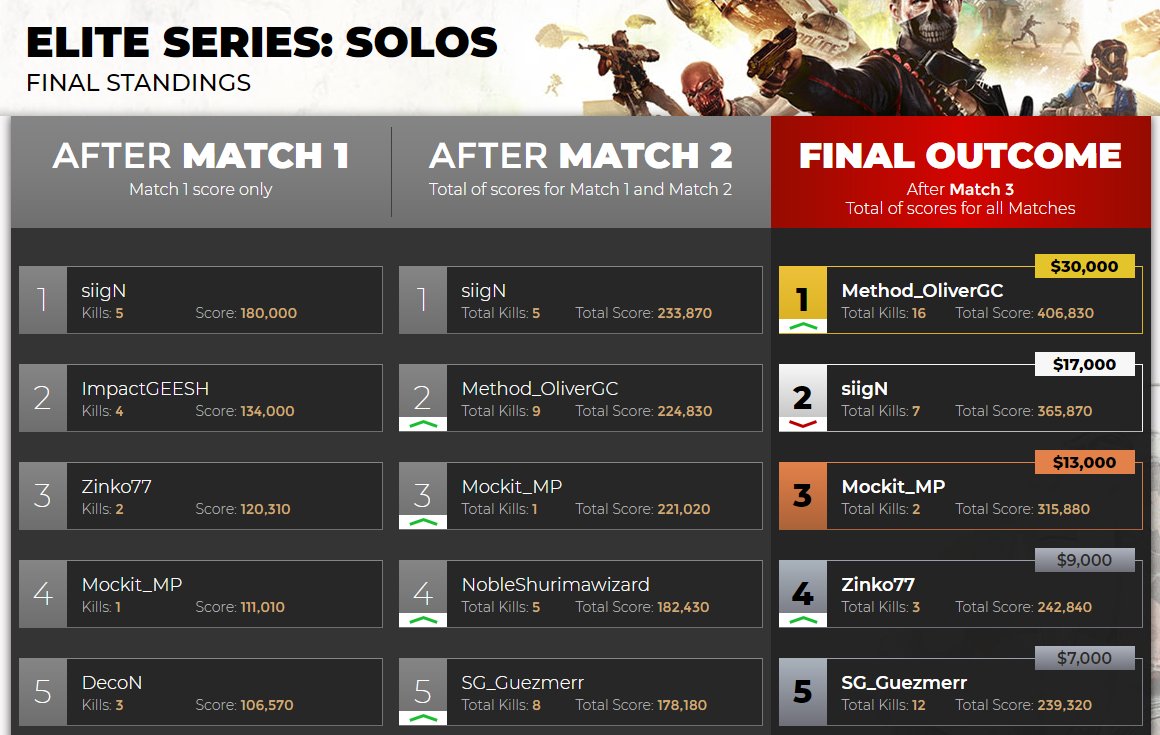 Not content with just 1 top finish, Oliver joined up with the rest of team Method, @MelanderH1, @RiddarnH1, @Ritzh1z1 and @SPKBH1Z1, and together they made it straight to the Grand Finals. Once there they took a bit of a beating and were down in 10th place, but managed to make a comeback at the very end and finish in 3rd place, taking home 21,000 of the 150,000$ prize money!
Fights breaking out everywhere and players are going down like flies! @RiddarnH1goes nuts and keeps the dream alive for Method as they are down to 10th but not out! #MethodH1Z1 #H1Z1 #DHW17 pic.twitter.com/qCsg2q9xHs

— Method (@Methodgg) December 3, 2017
Long range rifle fire from #MethodH1Z1 as they move in ahead of the next gas advance. We're getting closer and closer to a champion being named at #H1Z1#EliteSeries #DHW17 pic.twitter.com/HsxLAwIvFT

— Method (@Methodgg) December 3, 2017
All in all it's been a very successful and fun DreamHack, and the latest addition to the Method family have proven themselves in their very first major tournament! There will be more tome come from then in the near future, so stay tuned over at the Method twitter!