Raid Bosses
Battle of Dazar'alor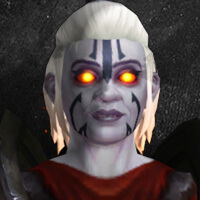 Champion of the Light
Single Target
15
30
45
60
75
90
100
Boss Notes
Go for pure single target boss damage here.
If the raid requires you to deal damage to adds in the intermission, make sure to have runes and runic power ready for it. Apply your diseases, generate wounds and pop them with Death and Decay and use Epidemic as a filler. Also make sure to send your pet to the Adds as it is a big part of your damage. You can use the Pet's Leap Ability to help with its mobility or even snipe an interrupt with it if you have it transformed! However, your main focus should still remain to do as much boss damage as possible.
You can use Anti-Magic Shell to prevent the Disorient from Blinding Faith, it can be very useful when you are damaging Adds!
Grong, the Jungle Lord
Single Target
15
30
45
60
75
90
100
Boss Notes
For progress consider running Spell Eater for a stronger and longer Anti-Magic Shell. If Anti-Magic Shell is used for Tantrum and the shield absorbs a complete tick of the ability you will immune the application of Shattered from this tick meaning you take way less damage over the whole fight. If combined with Icebound Fortitude you can negate a lot of stacks this way!
Make sure to keep Virulent Plague up on the boss when the Adds spawn. The Adds have DPS priority, ensure that your pets are attacking the correct targets!
You will not really do significant damage on the Adds but try your best, keep Virulent Plague up on all targets, use epidemic as a filler and pop some wounds on the robots. Save the raid when one of your raid members misses their kick with a Dark Transformation empowered Leap Pet Kick!
When the Adds die they will trigger a knock-back which you can use to move back towards the boss.
When moving out of Megatomic Seeker Missile be wary of the other players in melee and stick to the pack. As a Death Knight you have extremely bad mobility so your movement becomes way more important as you are basically playing the game on hard-mode while other classes have the luxury of Fel Rush or Shadowstep.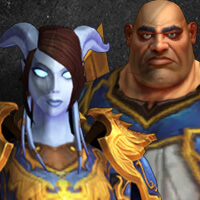 Jadefire Masters
Multi Target
15
30
45
60
75
90
100
Boss Notes
Save your Army of the Dead for whenever your raid uses Bloodlust, which is generally after a Multi-Sided Strike Phase.
A good way to deal damage on this boss is to keep wounding both bosses with Festering Strike and then popping all of those wounds at the same time with Death and Decay. Epidemic is nice on this boss especially when the Spirits of Xuen spawn. Also use it as your Runic Power dump when there are only 2 targets present.
Make sure you are aware of the timings as you do not want bosses to teleport out of your recently placed Death and Decay or away from your newly transformed pet.
If you get lucky with positioning you can sometimes dps one boss while doing the Multi-Sided Strike Dance with range abilities. Although this can be a DPS increase your main focus should be on getting 5 stacks of the Damage buff every time.
Death's Advance completely negates the ring of peace effect from Ring of Hostility in the intermission. After using it you can run directly to an orb and be the first on the other side.
Another use of Death's Advance is soaking Magma Traps while ignoring the Knock Up. Combine it with Anti-Magic Shield to absorb the damage. Unfortunately you will still gain the debuff.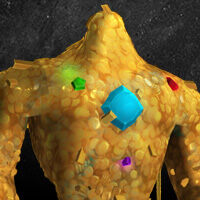 Opulence
Single Target / Cleave
15
30
45
60
75
90
100
Boss Notes
For Talents you can consider using Pestilence if you just want to pop more wounds faster during the AoE Phases which can lead to higher stacks of Festermight for more Boss Damage.
Epidemic is only really good for damaging the Adds.
Your main goal in this fight is to survive all mechanics and deal extreme amounts of damage to both Adds and boss in the last phase. Unholy will deal absolutely miserable damage during the first phase of this encounter while having the potential to be the best DPS spec overall for the second part.
You will only be able to pop one Army of the Dead in this Fight so save it for the end of this fight when your raid uses Bloodlust. This is usually the part where the 2nd wave of adds spawns.
Use Outbreak, Unholy Frenzy and Dark Transformation in that order at the end of the cast of Spirits of Gold. Continue with Death and Decay into Scourge Strike spam for your AoE Burst. If you play Epidemic you can weave that in when you are low on runes/wounds or close to capping Runic Power.
For the second Add wave you will pop Army of the Dead before the AoE starts and use your second Potion. Right before starting to pop wounds you want to use Apocalypse.
Depending on Kill Timers and how heavy your group relies on your AoE Damage you can line up your Unholy Frenzy with the 2nd Add wave by popping it early before the first one. Using it to fuel your Ghouls from Army of the Dead and Apocalypse is not a bad thing though.
Keep in mind to walk out of the raid with Liquid Gold even if that means you will lose a lot of damage in the process. Being a good raider does not mean to top the meters by any means. Play the mechanics properly and adjust accordingly.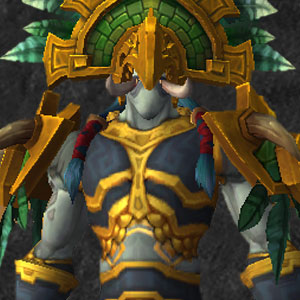 Conclave of the Chosen
Single Target
15
30
45
60
75
90
100
Boss Notes
You get zero benefit from using Outbreak on the inactive boss. Don't lose single target damage by doing this!
Make sure to have some Runic Power and Runes ready for when the Raptors spawn. Your damage on these targets will not be very good but everything helps. Apply Virulent Plague to all Raptors and use Epidemic while hitting a Raptor that is close to the main boss target. You generally do not want to pop wounds on Raptors as they do not live long enough, instead use Festering Strikes and Scourge Strikes on the boss to generate Runic Power for more Epidemics. Use Asphyxiate on a Raptor before they get empowered, your friends will like you for this. You can also use Death Grip to bring a Raptor into melee and potentially save a friend.
For damage, you generally stick to the single target rotation on the bosses, save your Army of the Dead and second Potion for when your raid uses Boodlust.
You can use Anti-Magic Shell to potentially pre-immune Crawling Hex on the opener which is very useful especially if you lust on pull. Check your boss mod timers for Crawling Hex and use Anti-Magic Shell when the timer is close to hitting 0.
You can use Icebound Fortitude to pre-immune the stun of Kimbul's Wrath - this will not prevent the application of Bleeding Wounds.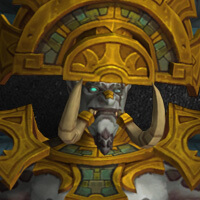 King Rastakhan
Single Target / Cleave
15
30
45
60
75
90
100
Boss Notes
As a melee you will generally not be sent down into the Bwonsamdi Phase so you should focus your efforts on the normal phase. In the opener you want to maximize AoE damage with the Single Target Spec which revolves around generating Runic Power for Epidemic and using all of your cooldowns, similar to what we did on Opulence. There will be cases where you scourge strike in your Death and Decay while not having any wounds up on any targets. This is okay as AoE in this spec is not necessarily bound to wounds.
If your raid is not running enough shamans you can help out the raid by gripping a mind controlled player into a safer area and stunning him. Also, make sure both you and your pets are hitting the Zombie Dust Totems while they are up.
You do not gain anything by using outbreak on Bwonsamdi in Phase 2. The only time it can be helpful is when Phase 3 is about to start. Be careful not to be sent down when you are not assigned to be down there.
During Phase 4 make sure not to die to Inevitable End. You can use Death's Advance to stand completely still and perform a little /dance. Be mindful of the duration though. You can pre pool a few resources here to make use of your time with Death Coils, an outbreak and Death and Decay if you are overcapping runes.
Save your Army of the Dead for Bloodlust as usual.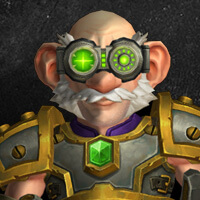 High Tinker Mekkatorque
Single Target
15
30
45
60
75
90
100
Boss Notes
Being on grip duty on this fight is extremely bad and you should try to avoid that. I personally rather tank this boss than having to grip robots as a DPS.
On the DPS side nothing special on this boss, high movement is very bad for Unholy Death Knight as we are not only very slow but also bound to our pets for our damage. This Boss will move a LOT be ready to adjust fast for it.
Use Death's Advance for every time the boss casts Wormhole Generator to avoid the Knock Up.
Use Anti-Magic Shell for when you run out with Gigavolt Charge.
Save Army of the Dead for Last Phase and Bloodlust.
Overall an extremely bad fight for DPS Death Knights, do not expect to show up anywhere near the top of the damage meters.
Stormwall Blockade
Single Target
15
30
45
60
75
90
100
Boss Notes
Another extremely bad boss for DPS DK. Try to maximize Single Target Damage on Laminaria and use Outbreak on the Adds.
Use Army of the Dead with Bloodlust.
Stay away from dying Energized Storms as you do not want to pick up the Energized Remnant.
You need to dismiss and re-summon your pet when you reach the last platform.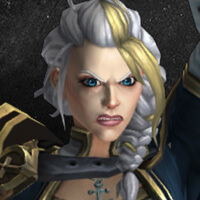 Lady Jaina Proudmoore
Single Target
15
30
45
60
75
90
100
Boss Notes
In general, damage only really matters in the last phase. Save all DPS Cooldowns including Army of the Dead for this. If your kill time is slow enough you might be able to use another Army of the Dead on the pull.
You can use Death Grip to grip in the Adds in phase one.
Use Anti-Magic Shell and stand in the Ring of Ice to prevent being frozen and moving!
Get a focus interrupt macro for the elemental if you are on Interrupt duty in last phase.
/cast [@focus]Mind Freeze
Crucible of Storms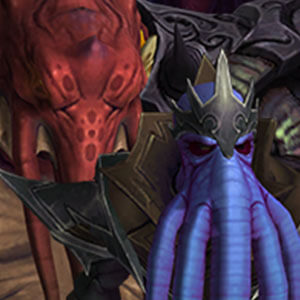 The Restless Cabal
Single Target
15
30
45
60
75
90
100
Boss Notes
You want to use the Single Target setup for this boss.
General Boss Notes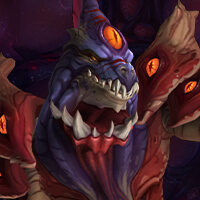 15
30
45
60
75
90
100
Boss Notes
You should use the Single Target Setup for this boss.
General Boss Notes: