Raid Bosses
Battle of Dazar'alor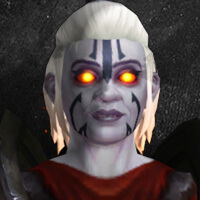 Champion of the Light
Single Target / Cleave
15
30
45
60
75
90
100
Boss Notes
Go for pure single target on the boss here and only kill the adds when your raid wants to play a strategy that involves killing them.
Make sure to have an interrupt ready for the (mythic only resurrection ability) prayer of the fallen. Be a team player and interrupt one of the casts and you're good.
Grong, the Jungle Lord
Single Target
15
30
45
60
75
90
100
Boss Notes
Make sure to have your Harpoon ready for whenever the adds spawn. Also use your Kill Command on both adds to gain maximum value from your Bloodseeker talent.
If you're set into an interrupt rotation make sure to follow those.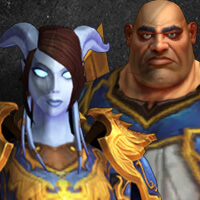 Jadefire Masters
Single Target / Cleave
15
30
45
60
75
90
100
Boss Notes
The main goal of this fight is to kill the Monk first, so make sure to focus that target.
Make sure to save up damage for the Spirits of Xuen and use your stun on them when they are in melee.
When you are able to cleave, do it, just make sure not to lose too much priority target damage. This also applies to the orb wall/explosives and the Spirits of Xuen.
Keep in mind you are able to soak the magma traps with Aspect of the Turtle to help out your raid.
Do not interrupt the pyroblast cast early as there is no gain in interrupting him before the cast is almost finished.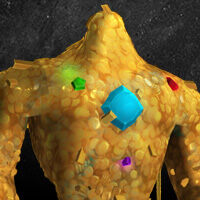 Opulence
Single Target / Cleave
15
30
45
60
75
90
100
Boss Notes
On this boss the main goal is to play mechanics, your dps on this fight is not that important.
Keep in mind you can solo the Coin Shower with Aspect of the Turtle.
Make use of your mobility to drop the liquid gold debuff far away from the group.
If you want to make sure that the adds die, hold your cooldowns for the add wave spawns.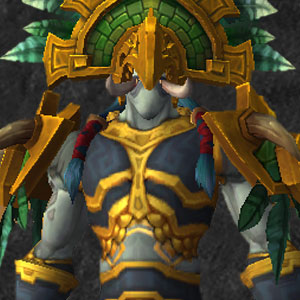 Conclave of the Chosen
Single Target
15
30
45
60
75
90
100
Boss Notes
This fight is straightforward, make sure to always swap to the raptors as they are the number one priority on this fight.
Make use of your stuns to save teammates from dying.
When your cooldowns line up with the raptors just use it on them, it's worth delaying your cooldowns slightly if the raptors are about to spawn.
When moving to the bird make sure to keep an eye on the frog jumping around. It often jumps into the raid group, so make sure to dodge him because he will most likely knock you out of the safe zone.
Your Aspect of the Turtle can be used to avoid getting a bleed stack from the Kimbul's Wrath ability, keep that in mind when you're targeted by it.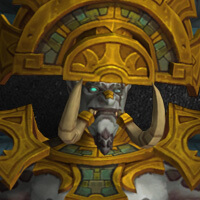 King Rastakhan
Single Target / Cleave
15
30
45
60
75
90
100
Boss Notes
Make sure to have a smart cooldown usage on this fight because your major cooldown is 2 minutes.
Focus down the Zombie Dust Totem when it spawns.
Most of the time as a melee you won't go down to push Bwonsamdi so there is no need to hold your cooldowns for this phase, just make sure to have them up for when you pop bloodlust.
Make use of your mobility spells to outrun Inevitable End. Keep in mind that Aspect of the Turtle will not save you from this ability, no immunity works on it.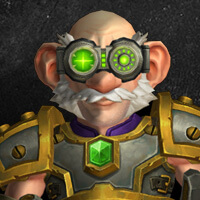 High Tinker Mekkatorque
Single Target
15
30
45
60
75
90
100
Boss Notes
This is a good fight for Hunters.
Make sure to use your cooldowns after World Enlarger is cast to not get a bad timing with the shrunk. The Shrunk debuff reduces your damage done by 99% so there is no point in pushing damage, just go straight into the robot and follow calls.
On Mythic, use disengage to prevent the Miscalculated Teleport knock-up on the wormhole generator cast.
You can use Aspect of the Turtle to prevent a lot of damage on you because it deflects the bomb application debuff on you. This means when you get a bomb you should go behind the assigned wall and turtle before the gigavolt charge debuff runs out. By doing this you will not receive the 30 seconds debuff, helping your raid healing out a lot.
Stormwall Blockade
Single Target
15
30
45
60
75
90
100
Boss Notes
This fight is all about add control and playing the mechanics properly.
Aspect of the Turtle or other defensive abilities should be used to drop new Sea Swells into old ones making more space on the boat. It can also be used later into the fight when the dance happens and you're not full health, using a defensive here to guarantee your survival.
As a melee you are kind of AFK on this boss, attacking only the boss and the close Tempting Siren spawns in Phase 2.
When you get the Storm's Wail debuff in the beginning of Phase 2 make sure to drop it as far away as possible so your raid has the most uptime on the boss.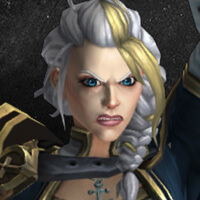 Lady Jaina Proudmoore
Single Target
15
30
45
60
75
90
100
Boss Notes
Use Disengage to break the root caused by Ring of Ice.
It is important on this fight to look out for the Gathering Blizzard bar and time your cooldowns accordingly. Do not waste dps cooldowns in the intermission, it is much more valuable to hold them for later to dps a barrel or push the boss.
Entering Phase 3 make sure to line up all your cooldown with Coordinated Assault because you will only get one use regardless.
Aspect of the Turtle can be used to prevent you becoming an ice block (Frozen Solid) in any phase so it's a valuable cooldown.
The use of defensive abilities and consumables is really important so make sure to have Survival of the Fittest back up going into last phase as well as your health potion and healthstone.
Crucible of Storms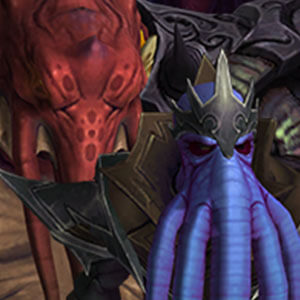 The Restless Cabal
2/3 Target Fight
15
30
45
60
75
90
100
Boss Notes
Dark Herald/Promises of Power Notes
This fight is all about playing well around the Dark Herald debuff and the damage increase that you get from standing in it. When inside the debuff zone, you gain stacks of Promises of Power, each stack will lower your hp by 10% but also give you 10% damage up to a maximum of 9 stacks.
Hold your cooldowns for the phases with this damage increase debuff, don't use them outside of that window.
The whole fight is based around this ability, so make sure to always get dispelled when the Crushing Doubt debuff is about to expire or the Witness the end cast is about to happen.
General Fight Notes
This encounter is a 2 target fight, with an additional 3 adds spawning multiple times per fight that you will need to burst down.
Make sure to cleave the bosses equally at the end as they both need to die at the same time. Fa'thuul the Feared has a lot more health, so keep that in mind while playing the fight.
Aspect of the Turtle can be used to keep your Promises of Power debuff throughout one set of Crushing Doubts. Make sure to use it before they expire and cancel your turtle when they have ran out.
Apart from that, make sure to soak the small Void Crash circles when you don't have a Promises of Power debuff; if you do have one, make sure to not get hit by any mechanic otherwise you will most likely die.
While the Storm of Annihilation is active make sure to never drop below 25% HP because the Storm will instantly kill you when you fall below 25%.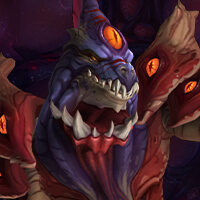 Uu'nat
Single Target / Cleave
15
30
45
60
75
90
100
Boss Notes
For Hunters, Uu'nat is basically a single target fight because we don't have meaningful DoTs or long range cleave to help out on the Undying Guardians.
Phase 1
During Phase 1 make sure to never stand in front of the boss when he is about to cast Touch of the End because it is a frontal ability.
During the Eyes of N'Zoth make sure to cross 1 of the 2 incoming beams immediately to avoid getting a double stack of the debuff.
The Maddening Eyes of N'Zoth will spawn zones on the ground, just make sure to dodge them.
When the boss is about to hit 100 Energy, don't be low HP as he will increase the ring growing around the raid and do raid damage.
Phase 2
During Phase 2 make sure to move out of the Unknowable Terror, otherwise you take a large amount of damage and get feared. In this phase the boss will spawn 3 caster adds from time to time, make sure to interrupt them.
Phase 3
Phase 3 is almost the same as Phase 1, the difference being that the ring will no longer grow small and that there is a new debuff called Insatiable Torment. When you get this debuff you can't get healed only by standing on other players via Feed on the Unworthy. Standing on other players will allow you to siphon their health, so make sure to always be stood close to someone.
Another mechanic is the Gift of N'Zoth: Lunacy which the boss will cast at 100 energy. When he is about to cast it, make sure to not AoE, as you're hostile to everyone in the raid and can therefore attack them.
Finally, Aspect of the Turtle can be used to avoid the Beam stacks, which can be super useful in the last phase when you are affected by Insatiable Torment.