Shadow Priest
Patch 8.1.5
Last Updated: 7th Jun, 2019
Raid Bosses
Battle of Dazar'alor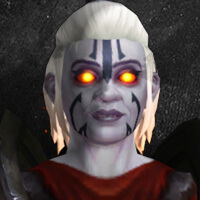 Champion of the Light
Single Target
15
30
45
60
75
90
100
Boss Notes
Use single target azerite traits.
Don't dot adds, it doesn't increase your single target damage.
Check for warlocks Using havoc on targets, you might be able to snipe a quick Shadow Word: Pain tick for Twist of Fate.
Don't get blinded by Blinding Faith.
Grong, the Jungle Lord
Cleave
15
30
45
60
75
90
100
Boss Notes
Run Cleave azerite traits.

Dots are easy enough to maintain on robots + boss without misery.
Take a later interrupt, the adds die too fast for you to get it back.
If you are using the Incandescent Sliver you should create a trinket group, this also allows for separate group baiting of the missiles.
Before the adds spawn dot up the boss, even if the pandemic does not fully line up. This will allow you to pop all DPS you have onto the adds rather than having to re-dot the boss mid way.
Talk with your healing officer to use vampiric embrace correctly, preferably during add spawns to increase overall healing. Can be used to heal up a tank throw (Bestial Throw) for example.
Shielding yourself before every tantrum makes you very safe in surviving the actual ability.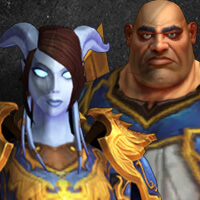 15
30
45
60
75
90
100
Boss Notes
Run cleave azerite traits.
Saving shadowfiend/fuse for after first dance is very effective, this is when Xuens / Living bombs spawn. Because of the amount of multi dotting, the extra Haste/Insanity regeneration is extremely useful.
During living bombs make sure to maintain dots on both bosses, even when dipping in and out.
During the Ring of Hostility maze run ask your warlocks to pre-place a portal. This way you can take the portal and skip the entire maze.
At the end of the maze, maintain as many dots as possible, mind searing the 3 middle ones will allow you to hit 3 if 3 force orbs are active next to each other.
Using dispersion during the multi-sided strike allows you to maintain high voidforms while being up.
While being up in the multi-sided strike you can keep dpsing, this does however require good attention to not screw up the dance and lose stacks. It is also reliant on tanks positioning the boss in the middle.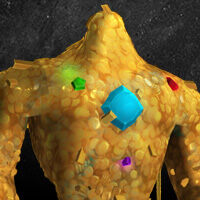 Opulence
15
30
45
60
75
90
100
Boss Notes
Azerite Traits - Option One
3x Searing Dialogue
1x Thought Harvester
1x Whispers of the Damned
1x Spiteful Apparitions
Azerite Traits - Option Two
3x Spiteful Apparitions
1x Whispers of the Damned
2x Chorus of Insanity / Death Throes
ONLY run 3x Searing Dialogue if its REALLY needed (I run this on farm, since we do splits we often lack AoE damage).
Bare in mind searing dialogue build should only be used if you have 3. However, if your other azerites are weaker you can consider using only 1 or 2 searing dialogue just for aoe reasons. Item level is king.
Chorus of insanity Gives Crit, because of the 100% Crit buff it makes the trait a lot less valuable.
Spiteful apparitions however scales excellent on this fight.
Get a good timer/weakaura for getting swapped on mythic and make sure you reapply dots right before getting swapped, they keep ticking.
Body and soul is super useful on the right side, While moving during the flames of punishment you can shield people with Power word: Shield To maintain voidform as it gives 6 insanity per shield. Make sure you prioritise Voidbolt over everything though. IF out of mana spam Shadow Word: Pain instead.
You are an excellent target for red gem. As void bolt is instant and Shadow Word: Void is a short cast time. Dot ticks do NOT reapply the buff only your direct spells will. You can spam Shadow Word: Pain to maintain the buff. if not assigned red gem OR yellow gem take Opal.
Keep dispersion in p2 for overlaps or Liquid gold and Surging gold. With disperse you can still drop it far out.
Gripping people in that just dropped their Liquid gold when the crit buff is active will increase overall raid dps.
The time between add spawns is 1 min, You can precast Dark Void right before they spawn, Dark Void again right on CD and will have it back for the 2nd add wave.
Be aware of timings of adds spawning in p2. Save Thought Harvester procs for these 100%. It's worth wasting some procs used on single target to make sure you have them for the adds.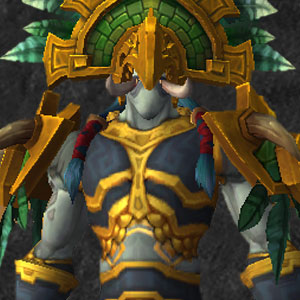 Conclave of the Chosen
Cleave
15
30
45
60
75
90
100
Boss Notes
Use cleave Azerite Traits.
Outside of pad damage, it's not worth to dot the second boss even WITH misery. This can be especially bad when warlocks are playing Flashpoint so you don't want to drop the boss under 80%.
Dropping voidform right before raptors spawn is an effective way of getting huge Crit from Chorus of Insanity. However, timing this will not always be worth it, just keep an eye out when they spawn. Make sure you quickly get back into voidform throughout for the increased spell damage alongside void bolt.
If raptors are up and you are trying to get back into voidform look if any raptors are stacked among the bosses for free cleave damage.
Mass dispel is very useful for Pa'ku's Wrath / mind wipe overlap, Well timed mass dispels can dispel every single mind wipe inside the "safe" Pa'ku's Wrath circle.
Using Leap of Faith on people that are far away from the Pa'ku's Wrath circle will reduce overall movement and thus gain a slight raid DPS increase.
Gift of wind can be dispelled from bosses and raptors. When Akunda is NOT up you can even mass dispel raptors when the buffs come out, clearing multiple at once, saving global cooldowns.
Popping vampiric embrace should be done when big AoE damage comes out. Giving lower chance of vampiric embrace trying to heal the people cursed with bwonsamdi's wrath.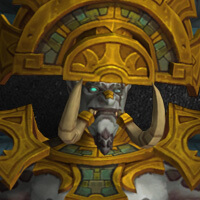 King Rastakhan
Cleave + Inside
15
30
45
60
75
90
100
Boss Notes
Use Cleave Azerite Traits.
If staying outside use the Twist of Fate talent instead of Dark Void.
Dark void is used for Bwonsamdi damage when inside the Death Realm. As twist of fate won't impact this.
If Bwonsamdi is under 60% HP do not reuse dark void. Instead save it and cast it when you come outside to dot the boss and adds.
Your opener can be quite rough since no berserking is available. The Fuse trinket for this reason is very good (also for inside with Bwonsamdi). You still want to pre voidform this fight.
Keep Void bolt / Shadow Word: Void running on CD. Any time in-between, apply Shadow Word: Pains. Once safely inside voidform (hope for whispers of the damned crits) you can start applying vampiric touch, While keeping void bolt on CD.
After the 3rd add dies on pull, reapply dots on Rastakhan, these will keep ticking during his short intermission of Bwonsamdi entering the fight. Granting you free damage.
If running dark void, you can save this for the totems, applying dots instantly and refreshing on Rastakhan. If not, dot it up and focus it down.
Bare in mind there is 0 value + reason to dot Bwonsamdi during Phase 2. Dots do not give a single target damage increase.
If tanks have issues swapping, you can grip them with Leap of Faith if needed, just have a tank call for it.
Shackle undead can be used to CC the adds that spawn outside during phase 3. You can assign yourself to interrupt these.
A quick Shackle undead target macro will help a lot for this.
/target (name of the assigned add)
/cast Shackle Undead
Popping vampiric embrace outside can be very valuable as lots of damage will constantly be taken, lowering the chance of healing full HP people.
During inevitable end try and use dispersion to maintain voidform. If it is on cooldown, keep void bolting on CD and Power Word: Shield people close to Rastakhan to avoid them getting sucked in. Also using Leap of faith to save people can be extremely good at this point. If out of mana to shield people spam Shadow Word: Pain.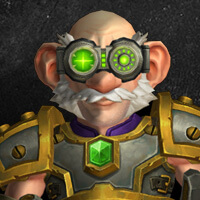 High Tinker Mekkatorque
Single Target
15
30
45
60
75
90
100
Boss Notes
Use Single target azerite traits.

Your DPS will differ a lot between pulls based on the amount of mechanics you get.
Leap of faith is vital here, as not every single class has a way to deal with the knock up from Wormhole generator. Have people ask for a grip on voice and be ready to grip.
During Wormhole Generator, if you get the knock up yourself and another Leap of faith isn't available you can use levitate to keep yourself in the air. This will prevent you from getting one-shot by the boss.
Don't use dispersion here to save voidform, there is too much damage for you to waste your personal.
Vampiric embrace should be assigned by the healing officer for this fight. The healing it can do during this fight can have a big impact because of the constant damage being taken.
Seems quite obvious but never dot the robots, It's NOT a DPS increase and the shield reflection will likely kill you.
Avoid Leap of faith people when enormous as you will trample them. However, trampling them is still better than them dying of crash down, so if they really need the Leap of faith you should still use it.
If your healers are slow on dispelling and you have the awareness, you can mass dispel the remaining Discombobulation (polymorphs).
If someone fails the robot and gets knocked out. You can Leap of faith them away from the robots to avoid them getting chain stunned and dying.
Using Power World: Shield on people (with body and soul talented) when they get the Gigavolt Charge will be helpful for them to reach the stones to line of sight easier.
If spark bots go running around, you can stun them with Psychic horror.
Stormwall Blockade
Single Target / Cleave
15
30
45
60
75
90
100
Boss Notes
Either the left side or right side ship is fine for you, personally I prefer right side.
Shielding yourself with body and soul before every sea swell will allow you to quickly dip into an old pool, place the circle and take no damage; this way you can save space on the boat for the duration of that phase.
You can see sirens before they reach the ship and cast Tempting Song. They spawn on 2 sides of the ship, simply check both and you can have it dotted before it reaches the ship.
People who are targeted by the sirens might require a Leap of Faith if they get too close to the edge, be ready for your duty.
Vampiric embrace should be called out by one of your healers, as the damage on the ships can be quite high.
Refresh dots on the boss right before they swap, they keep ticking.
In Phase 2 always keep dots on both the boss and Energized storm adds. You will also want to switch to and fully focus on the sirens every time they spawn. Dots will do the rest.
When 2 Energized storm adds are active and stacked on top of each other, void bolt them instead of the boss, preventing multiple globals being needed to reapply the dots onto them.
Also on mythic difficulty make sure in Phase 2 to keep an eye out for people requiring Leap of Faith to save them from siren's tempting song.
If a siren spawns next to you, make sure you are aware early if it targets you. If it does you need to react fast as you have no possible way outside of another priest grips to survive. If positioning allows, as soon as you see it spawn run to the middle of the platform to be safe. To make it easier, in bigwigs you can emphasise an announcement for if the add is casting tempting song on you.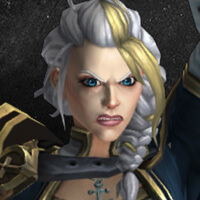 Lady Jaina Proudmoore
Single Target
15
30
45
60
75
90
100
Boss Notes
Use single target Azerite traits.
You will gain more overall damage from running 3x Spiteful Apparitions, but the only real damage you need will be in last phase. All other damage is basically pad damage.
All of your utility is extremely valuable for this fight:
Mass dispel: Ring of ice, we ran 4 priests to mass dispel everyone without dipping into fire. Even if you dip into fire you want to mass dispel after it in case people did not make it. Also after Phase 2 avalanche there will be ice spikes spawning. When these hit people they will be frozen, you can mass dispel this.
Leap of faith: This can be very useful for people running out with avalanche, Siege breaker, Broadsides and the Hunter interrupting Jaina after the Wall of Ice. Grips are constantly used on this fight. You simply need the awareness and communication to use them to their full potential or to clutch a situation.
Body and soul: Extremely useful. You can use this on people who got hit by avalanche in Phase 1, from running first intermission to speeding up people who you see are slightly behind. With enough awareness you can do a lot with this talent.
Vampiric embrace: Has extreme use as people always are dropping low. For example at the Wall of Ice you want to always pop this. This allows healers to DPS as much as possible and Vampiric embrace will heal up the difference.
Dispersion: The small shards that spawn from Phase 2 tank avalanche can be soaked with dispersion. Not needed, but if you end up popping it anyway to stay alive, you get a small additional raid benefit.
Mind control: The Kul Tiran that spawn during Phase 1 can be mind controlled off the ship killing them instantly. Be careful that you don't Mind Control them MID fixate cast; during the Mind control they will run around for about 5 seconds, fixating during that is wasting your DPS potential.
Mind Controlling Phase One Adds
When the adds spawn, you want to stun them instantly and run them off the boat with Mind control.
What you can also do IF high voidform, is to wait slightly and stun the barrel cast (Set Charge) instead, this ability has a 20 second Cooldown. With this buffer you can finish your voidform and then run them off afterwards. This is more DPS effective BUT can cause annoying overlaps for you of other mechanics (Nova, Avalanche, Tank frontal, etc.), so do this at your own discretion.
Sometimes the adds bug out, and will place the barrel mid air when they fly in. You can't prevent this barrel.
As you sometimes have to mind control while gathering storm is stacking up. You will need an "escort" back towards the ship. As I mentioned its preferred unless high voidform stacks that you get the adds off the ship as soon as possible. You don't want to get frozen mid mind control.
Make sure the mind control breaks of the adds dying. Even if they touch the smallest edge of the ship, they will run back up. Make sure they die mid mind control for safety.
Phase One
Intermission
You won't be great here. Your damage on the images will be quite low. Use your ranged interrupt (Silence) to avoid more balls of spawning. Shielding yourself and teammates in the back with body and soul to keep up with the group. Going into voidform here can be a good way to deal some damage to the images.
Phase 2
This phase has a lot of movement, paying attention to timers will minimize the DPS lose.
Void bolt on cooldown, Power World: Shield people and dotting with Shadow Word: Pain are important to keep doing while running inside voidform.
You are good for dealing with the barrels, but be careful of sudden spiteful damage. A general good rule is to dot a barrel up fully once and then check the HP before doing too much damage.
Phase 2 Barrels
The first barrel you want to kill ASAP as its after the intermission so you single target it down.
The second barrel will be killed during a fog of gathering blizzard (on Mythic difficulty), you want to make sure this barrel is low. At around 30% when the fog is incoming.
The third barrel will be the slowest to kill, but needs to be switched to and killed fast when it has to die. The barrel will be broken quite a bit before it has to be used. Get it to around 50% when not needed, 30% before needing to be broken and then nuke it down when its time to use it.
Be careful with cooldowns in Phase 2:
2 minute cooldowns (fuse) should be used at the start. Don't pop them right before the wall or during the wall because you won't have them back during Phase 3 where it matters.
3 minute cooldowns should also be used at the start of Phase 2 and then saved for Phase 3 (NOT during Bloodlust).
Wall of Ice
Before the wall we had to stop DPS to not push the boss during the fog of Gathering blizzard. As Method we made the agreement we would stop a bit earlier and have only the shadowpriest's continue DPS to maintain voidform. I always tried to enter the Wall of Ice intermission/phase with about 10-15 stacks of voidform.
During the Wall of Ice you want to dot up the wall and move enough to be able to hit Jaina. DPS Jaina fully during the wall phase with bloodlust, do NOT use your 3 minute cooldowns.
Stand max range of Jaina at all time. Right before the ice hits you, reapply dots on the boss, these will keep ticking on her while clearing the ice block of Nathanos. Whilst doing this just make sure you don't get frozen.
While running back, quickly dot up the water elemental once whilst not being able to DPS Jaina.
Phase 3
Void bolt will keep extending dots on the water elemental. Never reapply these manually unless there is no other option.
A good time to reapply shadow word: pain on the water elemental would be while you are running around for mechanics. Running inside the orb of frost, away with heart of frost or broadsides.
Make sure you do not prioritise it over voidbolting, shielding yourself for movement speed or reapplying dots on Jaina.
Make sure you of course have all your cooldowns going into this phase.
Be stood on the marked player (tends to be the raid leader) when not having any mechanics.
Do not ever dot up the Prismatic image, its useless damage.
Be ready to interrupt the water elemental during the ray. Melees might have issues interrupting this specific one.
When siege breaker comes in and your tactic is the same as ours, aka you die. Warlock gateway out, do NOT disperse as it will likely save you. You want to die BEFORE it goes off so it doesn't go off at all.
Crucible of Storms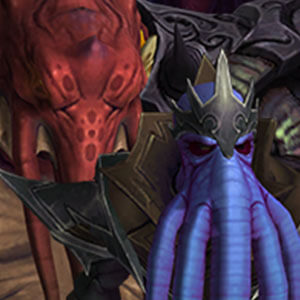 The Restless Cabal
2/3 Target Fight
15
30
45
60
75
90
100
Boss Notes
Recommended Azerite Traits:
Power word: shield is very valuable on this fight, you will be casting it a lot on yourself and possibly even team members.
You should talk with Healers who have Void Stones before the fight. You can survive many things with dispersion / Void Stones and sometimes even Power word shield.
The only times you will need dispels, if the encounter is played perfectly, will be for interrupt adds and storms.
Survival Cooldown Example:
First crashing you survive with a power word: shield.
Second crashing take a healer Void Stone (better than disperse since DPS add will spawn)
Then you take a dispel since interrupt adds
Start stacking again
Next can be done with power word: shield (try and take the debuff on the second tick and not instantly to be safe).
Next wave use dispersion
The wave after, use Void Stone
This is just an example how can you can play it.
You will be needing to interrupt, so be ready to do so.
Leap of Faith is super useful. Keep an eye out for stunned teammates, maybe get a Weakaura that lights up the frame when they are stunned. Be ready to grip them if either the MC blast or a big void spawn atop of them.
If you are struggling with interrupts, you can use mass dispel. This will be depended on warlock to healer ratio. While doing this be careful you don't dispel too many others as it deals heavy damage. Simply run to a safe spot and aim it a bit over yourself and the water.
Also, always keep the fear add dotted, it will deal damage to it making it spawn later. The later it spawns the better. As this means you will only need to kill it twice during the encounter.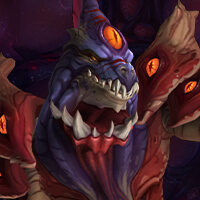 Uu'nat
Single Target / Cleave
15
30
45
60
75
90
100
Boss Notes
Recommended Azerite Traits:
Phase 1:
The hardest part is getting the correct damage on the adds. The aim is that no add is close to healing when Phase 1 ends, dealing too much damage to an add will cause it to heal right before. You might be required to not fully dot a add.
Power word: shield is your friend. Shielding yourself before soaking or while running is great.
Phase 2:
Adds in Phase 2 are high priority to kill. Dot them all fully while maintaining Voidform. On some waves consider casting vampiric touch before Shadow word: pain as they will overlap with marks. While running you can Shadow word: pain them.
Phase 3:
Phase 3 will be the hardest phase for you to play as the beams are super dangerous. Always only take 1 stack, while doing this make sure you continue to take good care of baits.
Don't bait at points when you need to run, don't screw over warlocks, don't bait on artifacts. Getting a good bait Weakaura will really help you here.
Just like in Phase 1 you want to control the add HP correctly. Don't have adds die but keep them low.
Gift of N'Zoth: Lunacy hits really hard, try shielding the people with Insatiable torment (every single one) just before this comes in as the extra HP is super useful.
Save dispersion for if you get Gift of N'Zoth: Lunacy yourself. If you play with many warlocks you can even take double beams, Disperse and stand in the warlock and leach off them.
Maintaining dots in the last phase is super important as tank damage is very high. The lower the HP, the less hard they hit.
Shadowfiend can be used once in Phase 1 and Phase 2 then twice in Phase 3.
Don't use it too late in Phase 3 as torment might be scary to stay alive with, just fit the first one into Bloodlust.
Highlighting your raid frames for people with insatiable torment will help you find who to shield before Gift of N'Zoth: Lunacy, getting a Weakaura to remind you to shield is also very helpful.