Raid Bosses
Battle of Dazar'alor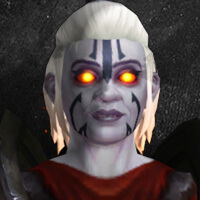 Champion of the Light
Single Target
15
30
45
60
75
90
100
Boss Notes
Nothing special you can do here. Either you fully nuke the boss or switch to adds at full energy and back to the boss afterwards.
If you do switch you might get a second use of wings, so keep that in mind when thinking about when you are using your second potion.
Grong, the Jungle Lord
Single Target
15
30
45
60
75
90
100
Boss Notes
The most important thing on this boss is to make sure to keep Righteous Verdict up for as long as you can while moving to the adds and back.
You can soak the first slam with shield of Vengeance for free damage during wings.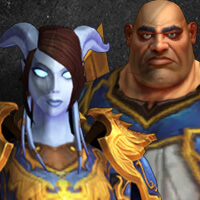 Jadefire Masters
Single Target / Cleave
15
30
45
60
75
90
100
Boss Notes
You can either use wings on pull or delay it until you get the buff from multi-sided strike. If you use it instantly it has to be because your guild uses lust, if they don't you should delay using it until multi-sided strike has finished so you can AoE down adds (Spirits of Xuen) and bomb at the same time during wings.
You can use Blessing of Protection or bubble to run over ring of peace spawned by A Flash of Hostility in the intermission.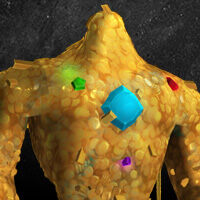 Opulence
Single Target / Cleave
15
30
45
60
75
90
100
Boss Notes
In Phase 1 you should be able to pop wings 2 times, you should also try and soak the fire in the early rooms for you shield of vengeance.
In Phase 2 make sure you save ashes for the first adds and delay your wings until the 2nd set of adds when you lust to maximize your single target damage.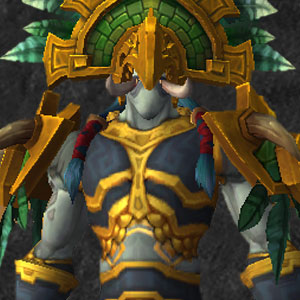 Conclave of the Chosen
Single Target
15
30
45
60
75
90
100
Boss Notes
Pretty simple boss when it comes to melee in general not much special here, the main thing about this fight is helping with the adds and your usage of wings. Always make sure to help on the 2 melee adds that spawn next to the bosses on each side and I myself always use a hammer of justice.
For when you want to use wings it really depends on your guild. If you're very fast and you wont get a 3rd wings use then make sure you use your 2nd either when there is not a lot of movement or when bloodlust is up. Whereas, if you can get 3 uses then you should use it on CD.
You can use shield of vengeance to soak the damage that comes when one boss dies for free and easy damage.
You can use Bubble or Blessing of Protection (BoP) to pre-immune the stun of Kimbul's Wrath - this will prevent the application of Bleeding Wounds.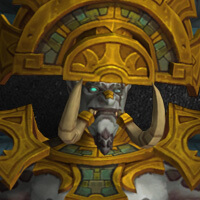 King Rastakhan
15
30
45
60
75
90
100
Boss Notes
Phase 1 is pretty straight forward, pop wings and spam divine storm until there are only 2 targets, then swap to templar's verdict.
In Phase 2, at least in our guild, the dps is so high that I myself cant seem to get a 2nd wings out until Phase 3 when adds are up again with bloodlust. But if your guild is having problems pushing then use your second wings on cooldown and they should be ready when you bloodlust upstairs in Phase 3.
As a melee you don't often go down to Bwonsamdi in the Death Realm. But if your guild is lacking ranged and you're forced to go down then make sure to have your wings ready for that.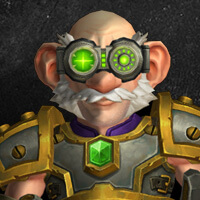 High Tinker Mekkatorque
Single Target
15
30
45
60
75
90
100
Boss Notes
Use your first wings on pull, second wings when they are ready and 3rd wings in phase 2 when you bloodlust.
The hardest thing about this whole fight is keeping Righteous verdict up while the boss jumps all over the place. I myself find that having 2x divine steed is very strong here as you can get bombs all the time and having the boss flying around when your verdict is about to fall off and having a horse ready to charge over and spam templar's verdict is very strong.
If you don't get Gripped on Wormhole Generator make sure to use bubble or BoP.
Stormwall Blockade
Single Target
15
30
45
60
75
90
100
Boss Notes
Use wings once in Phase 1, save your second until Phase 2 (when you reach the platform) and use your 3rd with bloodlust unless you bloodlust Phase 1.
You can soak the stuff on the ground with shield of vengeance for free dps or save in case it gets tricky, but that's up to you.
Your job on this fight is pretty simple. You dps the boss and if any adds come close to the boss then make sure to have a templar's verdict ready and swap fast to nuke it before going back to the boss. Running out to attack the adds is a waste most of the time, unless the raid leader calls for it.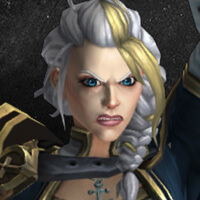 Lady Jaina Proudmoore
15
30
45
60
75
90
100
Boss Notes
Make sure you go full single target traits on this boss to maximise your Phase 3 damage and not overall.
In Phase 1 pop wings on pull and depending on your raid dps you might want to save your 2nd wings for Phase 2. If the boss is around 67% and you've got wings ready then you want to save it, whereas if its around 71% then you could use. The fire on the ground is great to soak for shield of vengeance.
If you get avalanche you either just run to the side and bubble or run around. I personally always use bubble on the one that overlaps with the mist.
In Phase 2, if you saved wings then pop it when you find a good time early on. Your second use of wings in Phase 2 should either be saved for Phase 3 or used right before Wall of Ice comes up. I would recommend around 32% boss hp so you can pre build holy power and stacks.
There is nothing very special about Phase 2, as a melee you just stack with the group and single target the boss, whilst not baiting the glacial ray into bad places.
The most important time of the fight is Phase 3 and as I said above you should make sure you use the perfect traits for single target (execute) and not divine storm traits. If you saved your wings and did not use it on the Wall of Ice then pop your wings. It will be used right after arctic ground as a tank will die very soon so you should be able to get max stacks before that. If you used your wings for the Wall of Ice they will becomes ready around the time glacial ray will be cast and use instantly if baited good.
Crucible of Storms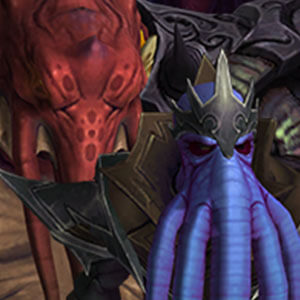 The Restless Cabal
Single Target
15
30
45
60
75
90
100
Boss Notes
On this boss you have a few different Talent choices. Right now I would say the best choice is Zeal in the first row for this boss but i can see when Righteous Verdict being pretty much equally as good. But the big one is Crusade vs Inquisition, it really comes down to if you can get good usage of the damage buff with crusade, if not stick with Inquisition.
You can use Hand of Freedom on Crushing Doubt to remove the slow effect. There are times where you can use shield of vengeance a while before the AoE comes to keep your DPS buff throughout the AoE.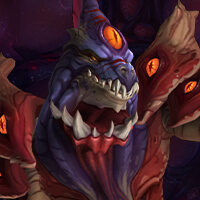 15
30
45
60
75
90
100
Boss Notes
Use Wings instantly in Phase 1 and the second set of Wings will be ready when Phase 2 starts, just make sure to wait until soaks are done before you use them.
I'm not 100% sure if you could fit a 2nd set of 2 min CDs in Phase 2, it comes down to how your raid DPS is, you really want everything ready for when Phase 3 starts so if you use the 2nd set you need to be 100% sure you get them back before you start dpsing in Phase 3.
Make sure to be a team player when it comes to dealing with the adds, always look out for 1 add being higher than the others as Retribution Paladin you can throw a quick Templar's Verdict or 2 to even it out quickly.
In Phase 3, after Storm of Annihilation and soaking, use wings with bloodlust and you will get a 2nd set of CDs back up again later in Phase 3, just be careful to not use wake during MC. Also, during this phase you should really be a team player using your off heals as word of glory and flash of light is very useful here. You can afford this DPS loss because damage on this boss is not as important as dealing with the adds and having people stay alive when beams and storm happens.
You can prevent stacks of Piercing Gaze of N'Zoth with Bubble. You can use Blessing of Protection on the Tank who is being attacked by the adds, this is very useful when the tank has 2 or 3 adds on him and is out of defensive cooldowns, a BoP here is insanely strong.