Restoration Shaman
Patch 8.1.5
Last Updated: 27th May, 2019
Raid Bosses
Battle of Dazar'alor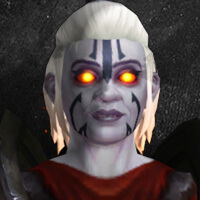 Champion of the Light
15
30
45
60
75
90
100
Boss Notes
Very easy boss, for this fight do the following:
Grong, the Jungle Lord
15
30
45
60
75
90
100
Boss Notes
Big jump up from the 1st boss in terms of healing.
You want to be playing Ancestral Protection Totem or Ancestral Vigor here.
If your raid is positioned well you can get both the melee camp and ranged camp in your healing rain / spirit links. This fight has a lot of potential for doing good Cloudburst totem and High Tide combos. Your raid raid leader or healing officer should assign cooldowns for each Tantrum.
Make sure you keep the players that pick up the orbs alive, keeping riptide on them is good value, and using them as your primary chain heal target is good if they stand with the group.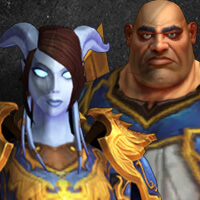 Jadefire Masters
15
30
45
60
75
90
100
Boss Notes
You can save people that die to fall damage after walking into a magma trap with Ancestral Protection Totem.
This fight has an important dispel mechanic: Searing Embers. The raid will get debuffed with varying length magic effects. When they expire without being dispelled, they do raid-wide damage. You can survive missing one of these, but more than 1 is deadly. You and all other healers should be reacting to this ability fast and dispelling the players with the debuff.
Healing wise there are only a couple of dangerous parts to this fight.
During the Living Bomb Phase your group will take extra damage from Explosion, which overlapped with the damage from the tanks debuff, Rising Flames, can cause quick deaths.
You will also sometimes get Searing Embers during this time, and that is a great time to Spirit Link totem to stabilize the raids health.
The 2nd time the raid could be in danger is during the maze phase when the boss casts A Flash of Hostility. Your warlocks can place gateways that take you from the start to the end. SpiritWalker's Grace is great during this phase, and if your raid is struggling to survive you can pop a healing tide totem while running also.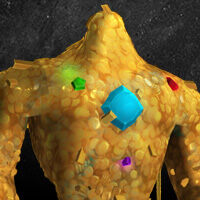 Opulence
15
30
45
60
75
90
100
Boss Notes
Ancestral Protection totem is great for this fight. The extra health can save the raid from a deadly coin shower.
As a healer there are 2 gems you can take. Healing rain and cloudburst totem are your best ways of applying the gems, but you should be sure to spot heal with riptide the people that are standing outside of the melee stack.
If you are the healer that picked up the Amethyst of the Shadow King, it is important that you ensure everyone has the shadow-touched debuff applied to them when their Thief's Bane debuff runs out to prevent a 1 shot. It is also important to have it applied to the raid before the boss does Wail of Greed, It can be good to Healing Tide Totem 1 second before the Wail of Greed to ensure the raid has the damage reduction applied.
In the last phase the biggest tip I can give you is to ensure the people running out of the raid with Liquid gold receive a lot of healing, especially if Wail of Greed is coming soon Riptide and healing surge spot healing on these people are important.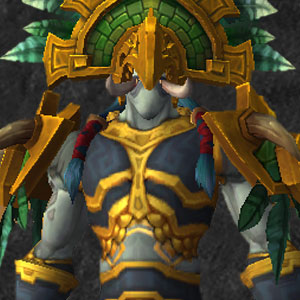 Conclave of the Chosen
15
30
45
60
75
90
100
Boss Notes
This is one of the fights were Earthen Wall Totem can get good value as the Paku's Wrath phases are exactly 1 minute apart. However as always Ancestral Protection Totem could save someone if you spot them getting knocked out of the safe zone by the leap (Krag'wa's Wrath).
Your raid leader or Healing Officer should assign raid cooldowns for each Paku's Wrath.
Good Capacitor totems can stun the Ravenous Stalkers that are fixating people, try stunning them when they are close to the boss to help them get killed faster.
As a Shaman you can dispel curses which means you should be constantly watching out for who may need Bwonsamdi's Wrath dispelled. Players that need to be dispelled are: Players on dangerously low health, players that are not full health during or before a Paku's Wrath, players with the Bleeding Wounds debuff, and tanks.
You should also dispel players with Mind Wipe as quickly as possible.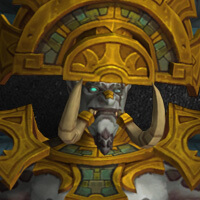 King Rastakhan
15
30
45
60
75
90
100
Boss Notes
Wind Rush totem is great for this fight, especially if you go into the inside phase, during Bwonsamdi's Inevitable End, you can help your group run away from him faster and not get dragged through any Death's Doors.
Another fight where you could consider Earthen Wall Totem, simply to use for the 1 tank standing outside with Bwonsamdi. The tank's are usually the only people in danger on this fight so pumping lots of healing waves and keeping Riptides on them is a priority.
Make sure your tank is standing max melee range and that you are standing right on the edge of the circle, that way you should just be in range to heal them without gaining stacks.
Tremor Totem is particularly powerful on this fight, you can negate the effects of the Zombie Dust totem which will save your group a lot of trouble. You need 2 shamans to cover every Zombie Dust Totem.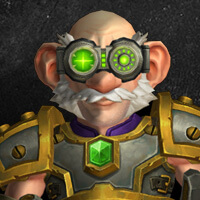 High Tinker Mekkatorque
15
30
45
60
75
90
100
Boss Notes
A great fight of Ancestral Protection Totem, it save be used to save a battle ress for people that fail the Robots and get the Anti-Tampering Shock or people that stand in the Buster cannon.
During Wormhole Generator 2 players will get knocked up and 2 players get polymorphed. This is the most crucial part of the fight for healers. If you are not a goblin, you will need to call for a leap of faith if you are knocked up.
You need to ensure that if you are knocked up you call for a leap of faith to quickly get back to the ground and get away safely. If not, you need to prioritise dispelling the discombobulation players so that they can also escape to safety.
During each Crash Down you will be tempted to chain heal for maximum HPS, and that is fine, as long as you first ensure that everyone will survive the damage, if there are players lower than 70%, prioritise single target healing them up in those precious seconds with a riptide, rather than pumping the chain heals. Each crash down is also a great place to explode a cloudburst totem.
When players are running out with Gigavolt Charge, ensure you set a riptide on 2 of them to keep them healthy while they are out of range and line of sight.
Your raid leader or Heal officer should assign cooldowns to each crash down, with extra assigned to the ones that overlap with the Wormhole Generator.
Stormwall Blockade
15
30
45
60
75
90
100
Boss Notes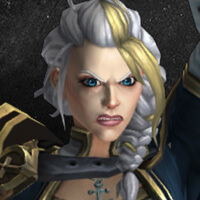 Lady Jaina Proudmoore
15
30
45
60
75
90
100
Boss Notes
Ancestral Protection Totem and Earthen Wall Totem are both great for this fight. If your raid opts for the strategy of sacrificing the tanks in last phase like we did, then Ancestral Protection Totem is the way to go. You get the additional benefit of saving phase 1 wipes during scary Avalanches as it will be back up ready for the last phase. If you do not require the Ancestral Protection Totem, Earthen Wall Totem will provide a large amount of healing throughout the fight, and can help soften the damage during high chilling touch moments.
Wind Rush Totem is great for helping your raid in the 1st intermission, and for helping your raid run up to Nathanos faster during the 2nd intermission.
You can go into Ghost wolf in the few seconds the boss is doing role play before the 1st intermission starts, this way you will have full Spirit Wolf stacks as soon as the intermission starts, as it continues to build during the cut-scene.
You should aim to leave phase 1 with almost full mana. The first phase healing is very low.
Apply Riptides to players running out of the group with Siegebreakers or Broadsides as they will require extra healing due to being outside of the stacked group.
Spirit Link totem with spouting spirits will keep your raid healthy and stabilized during the last phase and when you leave the 1st intermission.
Your raid leader or healing officer should assign all cooldowns for the last phase of the fight, having good CD assignment in the last phase will make a massive difference. Other key times in the fights for healing CDs are the last siegebreaker of phase 2, and when you leave the 1st intermission.
Dispel those who get Grasp of Frost quickly, you can see who will get rooted just before they get rooted by their Chilling Touch debuff increasing shortly before. This is because the root has a travel time but the Chilling Touch is increased instantly.
Have Flame shock ready and save Lava burst charges for when the ice wall comes up and help DPS it.
Crucible of Storms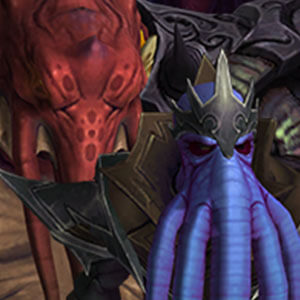 The Restless Cabal
15
30
45
60
75
90
100
Boss Notes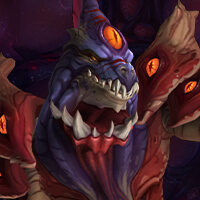 Uu'nat
15
30
45
60
75
90
100
Boss Notes
Ankh Totem can be used on players sacrificing themselves while using the Storm of Annihilation to save a battle res and avoid all the damage from the storm.
Spirit Link Totem is great for when the Insatiable Torment effect is up and tanks or any players need saving.
Wind Rush Totem is a good pick here for before the Unstable Resonance or when Unknowable Terror comes in during Phase 2.
Healing wise, shaman is not so great for the fight due to being spread a lot of the time, you will not pump high numbers but just play smart and spot heal those that need it before the boss' 100 energy casts.
Due to the scripted nature of the fight, you should always be able to get big cloudbursts off after the boss's 100 Energy casts (except in phase 3 where you cannot heal allies).