Raid Bosses
Crucible of Storms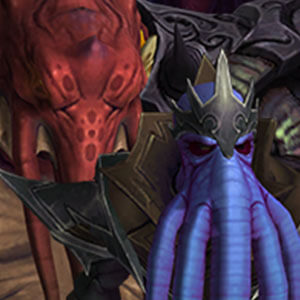 The Restless Cabal
Single Target / Cleave
15
30
45
60
75
90
100
This boss is mostly a cleave fight.
When the Fear add spawns, you want to make sure you have Blade Flurry charges to cleave that down as soon as possible, meaning you'll be having downtime on our Blade Flurry mid-fight. Make sure that only happens when you don't have the Herald buff (Promises of Power) on you.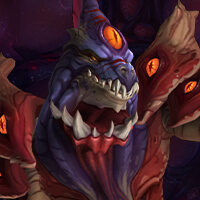 Uu'nat
Single Target / Cleave
15
30
45
60
75
90
100
Since you're unable to use your step to avoid beams on this boss as outlaw, you will in most cases want to get 1 and 1 stack from the beams, unless your healers can handle double stacks constantly.
Save 2 Blade Flurry stacks in Phase 2 in order to cleave down the Mind Benders when they spawn. Phase 3 is similar to Phase 1, with the exception of Insatiable Torment, where you'll want to be extra careful and find allies to leech from (Feed on the unworthy).
Make sure to Feint before MC comes.
Battle of Dazar'alor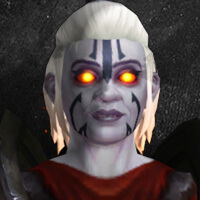 Champion of the Light
Single Target / Cleave
15
30
45
60
75
90
100
When you're not going to be dpsing the adds (to parse highly) and focus on mechanics instead, you want to play a full single target build.
Make sure you don't get blinded by the Blinding Faith.
If you're feeling like a team player, focus the priest to hook & kick the Angelic Renewal when they are casting.
If you're full on cleaving the adds, then it depends on how fast your adds will die. If they die quickly, using Killing Spree instead of Dancing Steel would be a better choice. If they die slower, you can just spec into Dancing Steel and passively cleave the adds.
Grong, the Jungle Lord
Single Target / Cleave
15
30
45
60
75
90
100
On the pull just do your normal opener, but don't use your Adrenaline Rush until the adds spawn.
When the adds spawn, use your Blade Flurry while you Grappling Hook over to get the GCD out of the way and then pop your CDs.
Make sure not to miss your Kick and in the rare case that the boss is nearby, position yourself closely to cleave all three targets.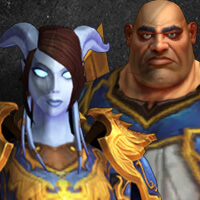 15
30
45
60
75
90
100
Jadefire Masters is a fight where you'll be cleaving constantly (at least two of the bosses and when adds spawn).
You want to be using your CDs as they come up unless the Ring of Hostility (orb wall) phase is happening.
Make sure you position yourself properly to cleave all the extra adds (Spirits of Xuen) as they'll be running around a lot. Make sure you're within your Acrobatic Strikes range whenever possible.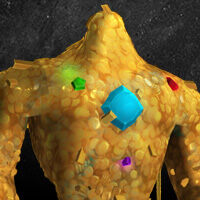 Opulence
Single Target / AoE
15
30
45
60
75
90
100
In the rare case where you're raid is missing DPS for Phase 1, you can opt to go for Blade Rush in this fight over Killing Spree. Overall in Phase 1 you should try to make use of your Acrobatic Strikes as much as possible and using your Killing Spree on CD without dying.
In Phase 2, save your CDs for the adds and re-roll for Crit if you don't have that buff on you. Chances are, even with Crit on the ground, your Killing Spree will end up teleporting you away during its duration, so your Ruthless Precision buff will still have value.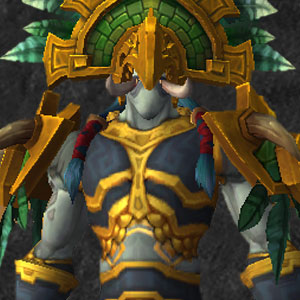 Conclave of the Chosen
Single Target
15
30
45
60
75
90
100
Conclave is mostly a single target fight with with the exception of the raptors.
To maximise your DPS, save resources for when the raptors spawn, start cleaving the close ones and Grappling Hook away if the ones spawning on the back pile up as they're the ones usually alive the longest. Don't instantly use your Between the Eyes when the raptor spawn as they'll be stunned away from the raid and end up not being cleaved.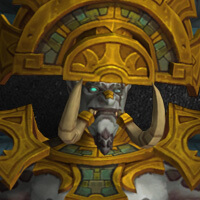 King Rastakhan
Single Target / Cleave
15
30
45
60
75
90
100
Depends on whether you're going down to DPS Bwonsamdi, your talents will differ. If you go down (Death Realm), play for full Single Target and take Blade Rush over Dancing Steel.
In Phase One use your blade flurry preemptively on your opener to start cleaving without having to waste a GCD. Afterwards make sure to pool your energy and save a Between the Eyes, pre-use your Blade Flurry right before the totem spawns and use all your energy on it.
In Phase 2, have your Adrenaline Rush ready for when the adds respawn with 2 charges of Blade Flurry up.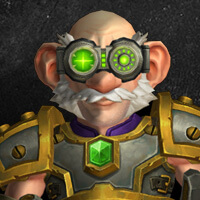 High Tinker Mekkatorque
Single Target
15
30
45
60
75
90
100
Mekkatorque is a full single target fight so you want to be stacking your ST traits on this fight.
Make use of your Pistol Shot to build up combo points while running away with a bomb, or while the boss is out of range.
If you get thrown up in the air during wormhole generator, try to Grappling Hook to the ground instantly, as opposed to while coming down since it's more difficult getting it off then due to lag and the spell's slightly unresponsive nature.
Stormwall Blockade
Single Target / Cleave
15
30
45
60
75
90
100
In Phase One, while you're on the boat, avoid placing Sea Swell at bad locations depending on your tactic. Make use of your Grappling Hook to place Crackling Lightning or Sea Storm.
In Phase Two, you should make use of the boss's large hitbox to cleave the adds when they get close. You can also cleave the Sirens as they spawn but its more risky in case you're the one being targeted.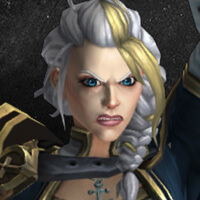 Lady Jaina Proudmoore
Single Target / Cleave
15
30
45
60
75
90
100
In Phase One, you'll mostly be dpsing the boss. When the boss moves close to the ballista, make sure to activate your blade flurry and position yourself properly to cleave them, same goes for people randomly getting ice-blocked (Frozen Solid) in the fight.
Use your hook to run away from the Frost Nova if you don't have cloak of shadows ready.
In Phase Two, cleave the Ordnance barrels if the boss is next to them and they're high health.
Make use of your Grappling Hook to run over Icefall if needed. Your Acrobatic Strikes will shine in this phase with the boss running around all the time, try to minimise downtime as much as possible.
Before the boss hits 30% health, start rerolling (Roll the Bones) for good buffs unless you already have long duration ones, you don't want to be rerolling during the wall.
Phase 3 is straight forward, but while running there, you can DPS the elemental to get longer buffs rolling.