Raid Bosses
Castle Nathria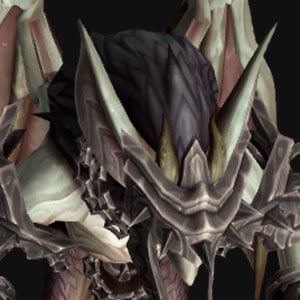 Shriekwing
15
25
30
35
40
45
50
Standard playstyle will do fine for this boss, one thing to keep track of your positioning is a lot more important, since players will be trying to stay close to the pillars to avoid mechanics. This can create line of sight issues, but the healing requirement is not high for the fight so do not stress out about the line of sight issues. You can hit players who are line of sighting you with Holy Word: Sanctify.
Since you only need line of sight of the center of Holy Word: Sanctify you can use that to hit players who you do not have line of sight of.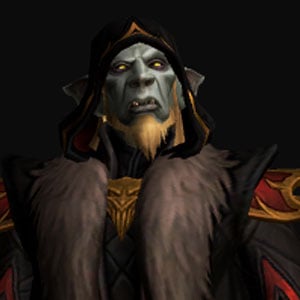 Huntsman Altimor
15
25
30
35
40
45
50
Make sure your UI allows you to heal NPCs that spawn during the encounter, as one of the mechanics (two on mythic) will spawn friendly NPCs that require healing before they reach the boss.
Having a Holy Word: Serenity ready for the add spawned by Barghast's Rip Soul will make the mechanic easier to deal with for your raid team. Likewise, the Mythic version of Sinseeker will, after Bargast has entered the encounter, create NPCs that require healing, if your raid is able to clump them together, Holy Word: Sanctify will be a solid contribution from you.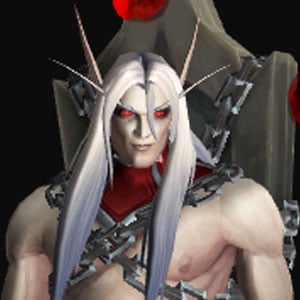 Sun King's Salvation
15
25
30
35
40
45
50
Your job as a Holy Priest on this boss is to amplify the healing done to Kael'thas. You can do this by using Guardian Spirit and Divine Hymn.
If you're playing with 2 Holy Priests, note that the Divine Hymn stacks can be kept at 5 during both hymns, as long as the second hymn is cast before the buff expires.
Make sure to use the conduit Lasting Spirit as it increases the duration and the healing amplification of Guardian Spirit, making it even stronger.
During the DPS phases, when you're hitting the Shade of Kael'thas, make sure to always have Shadow Word: Pain at all time on the boss, and use Holy Fire as soon as the Cloak of Flames pops (check your boss-mod timings!), followed by your Shadow Word: Death (during the 2nd DPS phase when the boss is under 10% health), your Holy Word: Chastise, and one or two Smite, to help your raid with the DPS check. If you're Venthyr, make sure to put your Mindgames too during that window!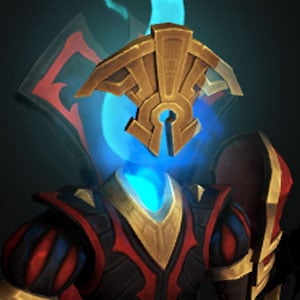 Artificer Xy'mox
15
25
30
35
40
45
50
This encounter has a lot of passive damage throughout, ensuring Prayer of Mending and your mastery both gain a lot of value. In addition to the passive damage, Withering Touch does a lot of single target damage and with your Resonant Words potency conduit, Holy Word: Serenity followed by a Heal will allow you to help your raid team out immensely. Overall, this is a great fight for Holy Priest's jack-of-all-trades as there are different damage patterns occurring.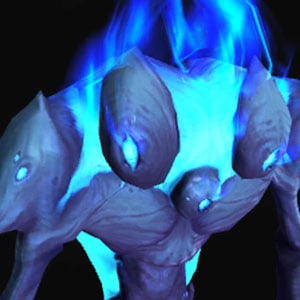 Hungering Destroyer
15
25
30
35
40
45
50
Fairly straight forward patchwerk fight. For the encounter, make sure you can see Gluttonous Miasma on your raid frames, as those are players you cannot heal, they have to use the mechanic themselves to leech from players around them. For emergencies, you can cast Power Word: Shield on players targeted by Gluttonous Miasma, as it does not prevent shielding.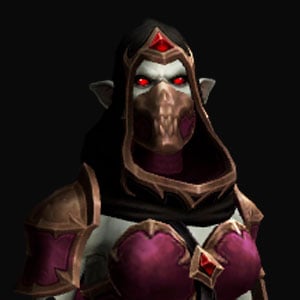 Lady Inerva Darkvein
15
25
30
35
40
45
50
Healing wise, there is nothing special to the encounter. There are some mechanics that require movement, so make sure you keep track of your boss-mods for the timer, if there's an ability you need to move for coming up in a few seconds, holding your instant cast abilities for that moment can be a slight gain, instead use a filler ability while standing still. The damage profile of the encounter has a lot of rot damage, making your mastery good on progress.
Surge of Light has quite a lot of value on the encounter as it adds an extra ability you can do on the move, and helps spot-healing the soakers.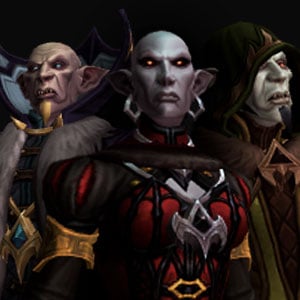 The Council of Blood
15
25
30
35
40
45
50
The encounter constantly does damage, making Prayer of Mending one of your best abilities for the encounter, it will almost never overheal and it will keep bouncing. This is the kind of fight where Echo of Light does really well on. The encounter has three dancing breaks where no damage is going out and you cannot hit the boss, during this lull period Enlightenment increasing your mana regen feels really good. If you position yourself correctly early in the intermission it is also a good time to use Symbol of Hope, preferably as soon as possible as it gives based on missing mana and all healers will have more mana the longer you wait in the intermission to use it.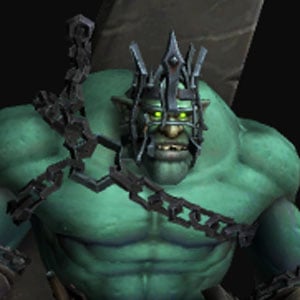 Sludgefist
15
25
30
35
40
45
50
The classic Patchwerk encounter of this raid tier. Keep an eye out for Chain Link, if you and your partner are far apart you can use Leap of Faith to close the distance. The fight will likely have a tight damage check, and as such it can be a big help for your raid team if you can throw at least one, or ideally two Holy Fire into his extra damage taken phase, which happens right after Heedless Charge. Holy Fire has a 10s cooldown and the phase lasts 12 seconds. It can be scary to do damage, since after Headless Charge the raid takes damage, but the next damage event is quite far away, so no one will die because you pressed Holy Fire instead of a healing ability.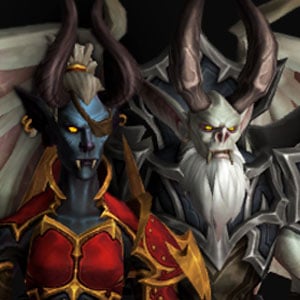 Stone Legion Generals
15
25
30
35
40
45
50
Be very careful of the add Stone Legion Goliath, on 20% HP this unit triggers a healing decrease, stacking 20% per second up to a max of 80%, during that time you only want to heal players who REALLY need it and you want to press Prayer of Mending if available, since its initial heal is not very important. Be mindful of who has Wicked Laceration, they will generally be good targets for your abilities, as they are going to be taking damage over time, giving value to your Echo of Light.
Depending on various strategies, your raid leader might ask you to use Leap of Faith on some of the Stone Breaker's Combo. The way you do this is simple: wait until Crystalize is done being channeled and then grip the targeted player out as the meteor is about to land.
If you are the only priest in the raid and you get targeted by Crystalize, you can use a Warlock's Demonic Gateway at the end of the Crystalize channel. This will take you out of the meteor at the same time as you get stunned.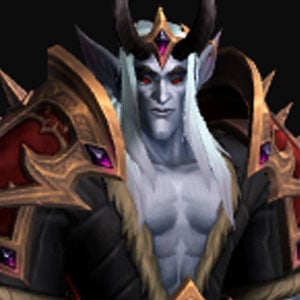 Sire Denathrius
15
25
30
35
40
45
50
In Phase 1, plan accordingly to heal people before the Blood Price.
During the transition, don't hesitate to Leap of Faith one of your allies if they can't make it into the middle for whatever reason.
In Phase 2, make sure to use your Divine Hymn way before or after a Massacre/Crescendo, as it will force you to cancel it. It happens quite often during this phase.
In Phase 3, you'll have to top people before Blood Price, and make sure to really spot heal targets with Fatale Finesse.