Raid Bosses
Battle of Dazar'alor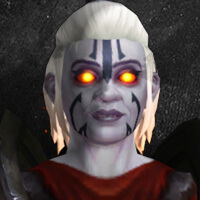 Champion of the Light
Single Target
15
30
45
60
75
90
100
Boss Notes
This is a full single target fight and you should play Comet storm instead of Splitting Ice, the usual tactic is to ignore the adds and just burn the boss. You can blizzard the adds for a faster reset on your frozen orb, however usually this will be worse than letting other people in your raid multi dot which grants them more dps than you would gain. You also want to interrupt the adds when they are casting Angelic Renewal.
Grong, the Jungle Lord
Single Target / Cleave
15
30
45
60
75
90
100
Boss Notes
On this fight you want to make use of Splitting Ice as you can cleave the robots if they spawn close together or if you choose to tank the boss close to them.
It's important to have an interrupt order for the different robots and as a mage you can easily shimmer towards them if they spawn far away allowing you to reliably do the first one.
Ice barrier and Ice block are great for the dangerous overlaps in the fight.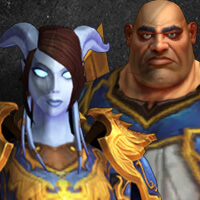 15
30
45
60
75
90
100
Boss Notes
Splitting Ice is very strong on this fight as you have the 2 bosses up together most of the time. This is also great against the Spirit of Xuen adds that needs to die as soon as possible.
The biggest strength mages has in this fight is that in the maze phase we can easily pick any of the orbs and get to the end of the maze quick to make that phase as easy as possible for the raid.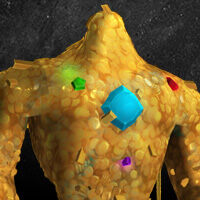 Opulence
Single Target / AoE
15
30
45
60
75
90
100
Boss Notes
For Opulence, you want to pick Comet Storm as it's the best single target choice. It's also great for the adds in the second phase which should die fast, so the burst AoE is the way to go for that.
As for the gem, Mages are one of the better classes to take the Topaz gem as we keep stacking the gem even during Flames of Punishment by Ice blocking out side of the raid. By doing this you save your raid the problem of the first set of adds which is usually the hardest one. For max damage you want to pick the Emerald gem as you can keep it on high stacks easily by using Shimmer efficiently.
You can also block off the Liquid Gold debuff, but remember you also lose the shadow touched debuff from the healers so make sure to not block off right before Wail of Greed.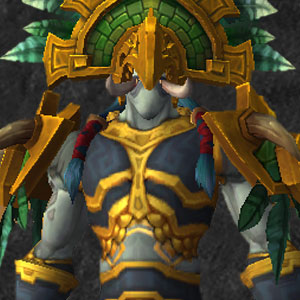 Conclave of the Chosen
Single Target / Cleave
15
30
45
60
75
90
100
Boss Notes
On this fight you want to use Splitting Ice, this is really effective for killing off the raptor adds.
Using Spellsteal on the Gift of Wind that Pa'ku casts increases your haste by 45% and movement speed by 75% for 15s. This is really powerful and should be coordinated so that you can always spellsteal it when it's up. You can also pre Ice block Kimbul's Wrath which makes you immune to both the initial damage and the bleed debuff.
The most important job on this fight however is that you can dispel curses. Bwonsamdi's Wrath is a curse that makes a player un-healable and you can only remove this by dispelling it, so make sure to keep your eyes open and help out your raid as much as you can.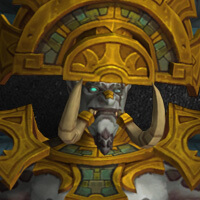 King Rastakhan
Single Target / Cleave
15
30
45
60
75
90
100
Boss Notes
Rastakhan is definitely a Splitting Ice boss. It's good both for the adds and it's perfect for the Zombie Dust Totem.
You can both blink and Ice block Siegebreaker Roka's Meteor Leap to help the raid avoid taking any damage in the first phase. You can also Ice block off Deathly Withering stacks that you gain from Bwonsamdi's Aura of Death.
Since you are one of the more mobile classes you should never have any trouble with Inevitable End, just make sure to position yourself on open spots by using Shimmer efficiently.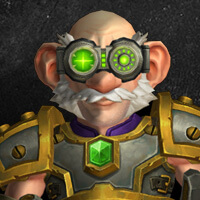 High Tinker Mekkatorque
Single Target
15
30
45
60
75
90
100
Boss Notes
On Mekkatorque, you want to play Comet Storm as it's a full single target fight and the robot on mythic reflects damage (Spark Shield) if you hit them with most spells.
Frost is probably the weakest mage spec on this fight as the important phase to do damage is the last one and frost doesn't really do good execute damage and the cooldowns aren't as powerful as fire's or arcane's.
Mage's utility is also good on this boss; we can blink the knockup, help others with slow fall, Ice Block off the damage debuffs if you get hit by them and it's also easy to get behind the pillars using Shimmer. However, it's important to know that you cannot use Ice Block in the gigavolt radiation zone left behind the explosion of the gigavolt charge (in mythic) as it will still deal damage to you and probably kill you.
Stormwall Blockade
Single Target / Cleave
15
30
45
60
75
90
100
Boss Notes
Frost is excellent on this fight, you want to play Splitting Ice as the hitbox of the boss is enormous. The job you will most likely have to do is slowing the Energized Storm adds, which means you will definitely play Frigid Winds as well.
On the boats you have great mobility with shimmer which means you can be a great team player and place Sea Swell or Sea Storm on edges other people wouldn't be fast enough to get to. Saving a glacial spike for the Sirens makes quick work of them.
While on the main platform you will be in charge of the slowing, cone of cold is your strongest slow and you want to obviously use it on cooldown. However since frost slows were nerfed before the tier you want to make sure to always have the frostbolt chill on the adds as it's the longest slow duration you have.
You can also use Ice Block to help soaking Ire of the Deep.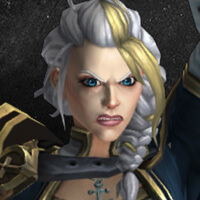 Lady Jaina Proudmoore
Single Target
15
30
45
60
75
90
100
Boss Notes
This is similar to Mekkatorque, you want as much single target damage as possible, so Comet Storm would be the best choice. Cleaving the elemental too much or killing barrels to early can cause problem which means Splitting Ice is not ideal.
On Jaina, the damage you deal in the first phases is just like Mekkatorque, not that important, but the last phase damage is where it's really important. That's why frost is not the best spec, however, it can still do alright.
You can Ice Block off Heart of Frost debuff which helps a lot. On heroic and lower difficulty you can also remove the Chilling Touch debuff or Frozen Solid using Ice Block.
Crucible of Storms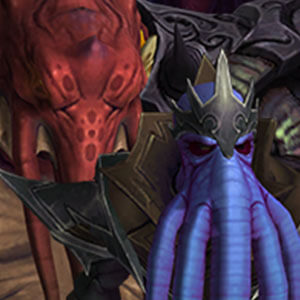 The Restless Cabal
2/3 Target Fight
15
30
45
60
75
90
100
Boss Notes
Frost mage is incredible on this fight, Splitting Ice makes us very strong and we have lots of tools to make the fight easier for everyone. You can Ice Block to remove the Crushing Doubt debuff early to stagger the damage, making it easier for the healers. As frost we can do it twice using Cold Snap. It's also a good idea for a mage to take the first interrupt on Witness the End as they can easily Shimmer into range and get it without problems while other classes could have problems reaching the first one in time.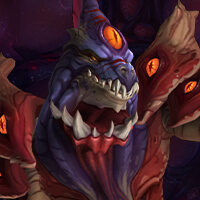 Uu'nat
Single Target / Cleave
15
30
45
60
75
90
100
Boss Notes
Frost isn't as useful as the other mage specs here as frost mage does mostly consistent damage and the first 2 phases isn't nearly as important as the last one. You should pick Comet Storm instead of Splitting Ice unless you don't want to stop damaging during mind control as you may kill people in the raid with a bad timed Ice Lance or Glacial Spike.
We can Shimmer over the lasers, Ice Block the marks from Unstable Resonance, but make sure to not be in range of others, as it still does damage to everyone within 10 yards of you. As frost we have Cold Snap and in bad situations this could save you.
It's also easy to get to the relics to clear your marks using Shimmer. But be careful, as of right now, you can't blink over people with a mark different from you as it will count as a collision.