Raid Bosses
Battle of Dazar'alor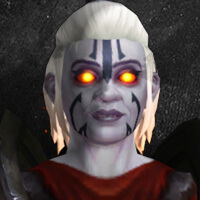 Champion of the Light
Single Target
15
30
45
60
75
90
100
Boss Notes
Not much you can do here, either you fully nuke the boss or switch to adds at full energy then back to the boss. If your raid switches to adds you might get a second use of Breath of sindragosa, so keep that in mind when thinking about when you use your second potion.
You can use Anti-Magic Shell to prevent the Disorient from Blinding Faith.
Grong, the Jungle Lord
Single Target
15
30
45
60
75
90
100
Boss Notes
You should use your first breath of sindragosa on pull with bloodlust and your second should be used on adds seeing as you can hit both of them. When it comes to your dragon, if you use it on first set of adds it will be back up for the last set of adds right before the boss dies.
Consider running Wraith walk on this boss as movement can be really bad for Death Knights, if it isn't needed I would play with death pact.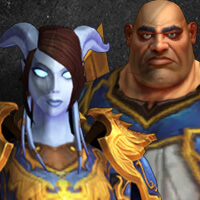 Jadefire Masters
Multi Target
15
30
45
60
75
90
100
Boss Notes
If your guild saves bloodlust for the first set of Multi-Sided Strike then save Breath of sindragosa for that moment (around 25 sec into the fight) and use your dragon on the adds/bomb. The most important part of this fight is knowing what the boss will do, such as jumping away and Multi-Sided Strike, having Bigwigs for this will make your life way easier.
Death's Advance completely negates the ring of peace effect from Ring of Hostility in the intermission.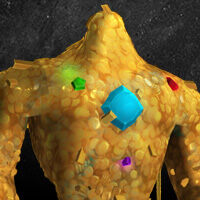 Opulence
Single Target / Cleave
15
30
45
60
75
90
100
Boss Notes
In Phase 1 you should be able to pop breath of sindragosa 2 times unless one side is really lacking damage and your raid leader tells you to stop dps. The same can be applied to Dragon since it has a 3 min cooldown, be more careful when/if use the 2nd as you need it for 2nd set of adds in Phase 2.
Really when it comes down to it, Phase 1 is just about not placing something badly on the left side (Volatile Charge) and not dying on right side to the beam damage.
In Phase 2 you can only really get out 1 breath of sindragosa unless your raids dps is low, then you might get two uses.
Normally raids bloodlust on the 2nd set of adds so that's a good time to use Breath of sindragosa seeing as you can keep it way longer there for pure single. When it comes to your dragon, if you used 2 in Phase 1 your dragon should be ready again on the 2nd set if you popped only 1 in Phase 1 then consider using a dragon on the first set of adds in pillar of frost with 100% crit buff.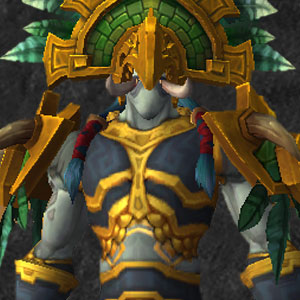 Conclave of the Chosen
Single Target
15
30
45
60
75
90
100
Boss Notes
During the opener of this fight it's really important to use anti-magic shell to pre-immune the first hex, if you get hexed during breath of sindragosa then your entire opener is over. When you use your other cooldowns really depends on when your raid uses bloodlust and the boss' kill time.
A great thing about Death Knight on this fight is you can Death Grip one of the raptors in and stun it for 4 sec so it can be cleaved. When doing this be careful after the stun to not be right next to it as it can fixate on you.
You can use anti-magic shell to potentially pre-immune Hex.
You can use Ice Bound Fortitude to pre-immune the stun of Kimbul's Wrath - this will not prevent the application of Bleeding Wounds.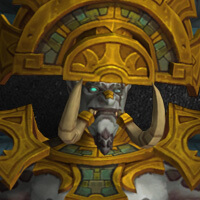 King Rastakhan
Single Target / Cleave
15
30
45
60
75
90
100
Boss Notes
Straight forward opener here using breath of sindragosa and dragon both in Phase 1.
When it comes to phase 2 and if you should use your 2nd breath look at the boss' health before deciding. Sometimes your raid leader will tell you to stop dps seeing as the placement of death's doors is not complete and using your 2nd breath of sindragosa when you have to stop at some point anyway seems pointless. I would personally just wait until Phase 3 when adds are up and use breath and dragon on 4 targets and then again when the boss is low health.
You can use Death's advance to nullify the drag of Inevitable end.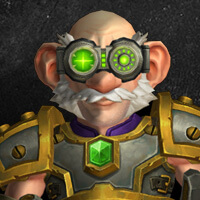 High Tinker Mekkatorque
Single Target
15
30
45
60
75
90
100
Boss Notes
Cooldown usage on this fight is probably the most simple, use them on pull and when it's ready again. Make sure to look at the wormhole generator time so you don't pop breath just before the boss flies away. Your 3rd breath will be during bloodlust in Phase 3.
A big thing for Death knights on this fight is being on Death Grip duty and trust me as a Frost Death Knight it's the worst, because on Breath of Sindragosa 1 and 3 you will have to run to the middle of the room and grip a robot. However, you can do this job really well and keep breath rolling, but it's not the easiest thing in the world so will take some practice.
Use Death's Advance every time the boss casts Wormhole Generator to avoid the Knock Up.
Stormwall Blockade
Single Target
15
30
45
60
75
90
100
Boss Notes
On this fight as a melee it's pretty simple, in Phase 1 just drop pools (sea swell) on top of other pools, other than that nothing special.
In Phase 2 you pretty much just sit on the boss all fight and swap to adds if they are low and close to the boss and of course make sure you don't drop bad sea swells. Remember the boss has a very large hitbox which makes movement less of a dps loss for mechanics.
Use 1 Breath of sindragosa in Phase 1, save your 2nd breath for when phase 2 starts and for your last breath you either use it instantly off cooldown or save for bloodlust depending on what your raid does.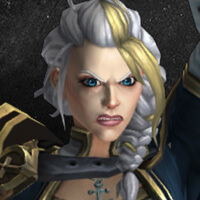 Lady Jaina Proudmoore
Single Target
15
30
45
60
75
90
100
Boss Notes
Make sure you go full single target traits on this boss to maximize your Phase 3 damage and not overall.
In Phase 1 use Breath of sindragosa on pull and depending on your raid dps you might want to save your 2nd Breath for Phase 2. If the boss is around 67% and you got Breath of sindragosa ready then you want to save it, if its around 71% then you could use it. Only use 1 dragon Phase 1, in Phase 2 if you saved Breath, use it when you find a good time early on. For the second breath in Phase 2 it should either be saved for Phase 3 or used right before the Wall of Ice becomes active. I would recommend using it at around 32% boss health so you can keep Breath of sindragosa rolling for a few seconds on the Wall of Ice, seeing as Frost DK without CDs don't hit very hard.
Other than cooldown timings there is nothing very special about Phase 2, as a melee just stack with the group and single target the boss whilst you make sure not to bait the glacial ray in bad places.
Phase 3 is the most important part of the fight, as said above make sure you have the perfect traits for single target execute damage. If you did not pop breath on the Wall of Ice and dragon is ready you should use Breath of sindragosa as soon as you can as well as dragon. If you used your Breath they will be available around the time glacial ray will be cast, use them instantly if baits were good and also use dragon here.
General Tips
Use Anti-Magic Shell and stand in the Ring of Ice to prevent being frozen and moving!
Get a focus interrupt macro for the elemental if you are on Interrupt duty in last phase.
/cast [@focus]Mind Freeze
Crucible of Storms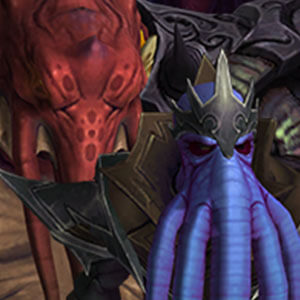 The Restless Cabal
Single Target
15
30
45
60
75
90
100
Boss Notes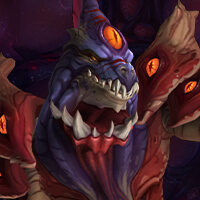 15
30
45
60
75
90
100
Boss Notes
When it comes to how to use CDs on this boss, there is nothing special. You should use Breath and Dragon instantly in Phase 1 and when Phase 2 starts they will both be ready. Just make sure to wait until soaks are done before you use them, you could delay your dragon if you want to be full pma for the adds. In the instance that 1 add is higher than the others you can hard nuke it a little with Chains and Dragon but normally just use all CDs after you're done soaking as I'm not 100% sure if you can fit a 2nd set of 2 min CDs into Phase 2. Overall I think it comes down to how your raid DPS is, you really want everything ready for when Phase 3 starts.
If you use instantly in Phase 3 you can get 2 sets of 2 min CDs and Dragon. In Phase 3 make sure you don't kill anyone with Breath or Dragon during the mind control.
You can prevent stacks of Piercing Gaze of N'Zoth by walking through the beams with AMS. Your AMS will be ready for every second set of beams. You can soak multiple Oblivion Tears with Death's Advance and Anti-Magic Shell during usage of the Void Stone. If you get affected by torment in the last phase make sure to be full health before you have to go through beams without AMS. If you are in danger of dropping below 25% during Storm of Annihilation you can use Death Strike to heal yourself back up.