Raid Bosses
Castle Nathria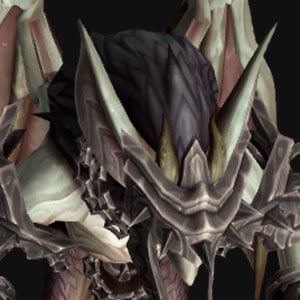 Shriekwing
15
25
30
35
40
45
50
You will want to ramp for Wave of Blood. It happens 4 times per phase one, first time around 10 seconds into the encounter, if you ramp for the first one you can do the 4th one as well when playing Spirit Shell. If you are ramping for the first one, you want to start applying atonements before pulling the boss, when there's around 6 seconds left on the pull timer.
You can do the same when there's about 6 seconds remaining of the intermission to cover the first Wave of Blood after intermission.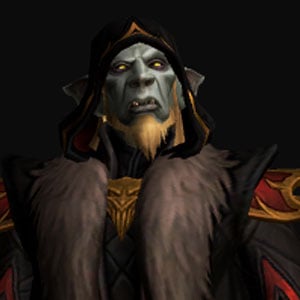 Huntsman Altimor
15
25
30
35
40
45
50
For phase one, you can aim to ramp for Vicious Lunge, as long as your Spirit Shell will come back up for the first sinseeker in phase two.
You can cheese phase two with Spirit Shell. Sinseeker which is one of the major mechanics of the fight happens about one minute apart, and the phase two mechanic of the mythic encounter will spawn an add for each player hit by Sinseeker, which healers must heal to full to make them despawn. The higher HP players have after being hit by Sinseeker, the less healing you have to do to these adds.
Make sure your UI allows you to heal NPCs in case you miss a target.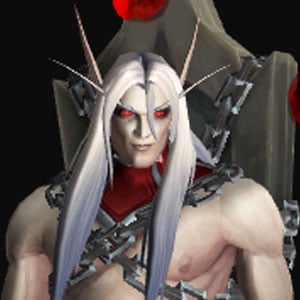 Sun King's Salvation
15
25
30
35
40
45
50
We suggest you spec into Holy for this encounter since using Guardian Spirit on Kael'thas is the greatest play you can do on this fight. It amplifies all healing taken from all the other healers in your raid during its duration which is extremely strong and valuable. Make sure to read our Holy Guide on how to utilise this the best way.
If you are adamant on playing Discipline, for Phase One, you want to try and cover Concussive Smash, it is not a huge hit, but there are a few bleeds going out at the same time, so you will get some value for your mana invested.
Make sure your raid frames allow you to see NPCs as Essence Fonts will spawn by killing adds on the encounter and you will need to be mindful of the HP of these.
For phase two, Ember Blast is the ability you want to track, it is a large hit split among everyone who soaks it.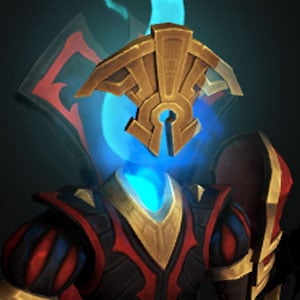 Artificer Xy'mox
15
25
30
35
40
45
50
Glyph of Destruction is a mechanic that happens throughout the fight, and is the biggest burst and as such likely what you will want to ramp for to be as beneficial as possible for your raid team. The events of Glyph of Destruction during mythic testing of the encounter were roughly 30-35 seconds apart, allowing you to Spirit Shell for every second Glyph of Destruction.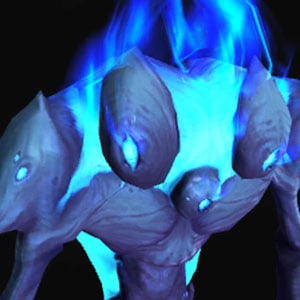 Hungering Destroyer
15
25
30
35
40
45
50
This is a great fight for Spirit Shell. When you have two Disc Priests, your raid can Spirit Shell every Desolate in the fight, making the encounter a lot more safe.
As the sole disc priest, you just want to cover as many Desolates as possible with Spirit Shell. Make sure to apply atonement to the players with the Gluttonous Miasma debuff, as they cannot receive healing but absorbs (such as Spirit Shell) does work on these players.
It was previously mentioned that Mindgames has a healing-turned-to-damage mechanic, which can do great on this fight as the boss heals himself everytime he successfully attacks. It's not something that makes a huge difference, as your tanks can dodge/block the melees, making the boss not heal - but it's a nice addition when it does happen.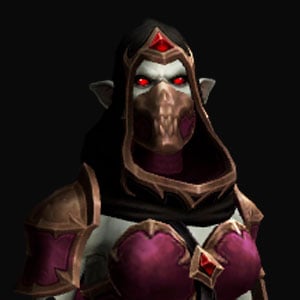 Lady Inerva Darkvein
15
25
30
35
40
45
50
With how the fight is being played currently, it is mostly just a rot encounter with some spot healing required. Generally, you can do your Spirit Shell ramp whenever it is off cooldown and be fine in this encounter.
When you're ramping, make sure players debuffed with Shared Cognition are covered, as they will be taking extra damage.
Outside of your ramp, for as much as your mana pool allows it, try to spot heal Shared Cognition as well as the players dealing with the Orbs.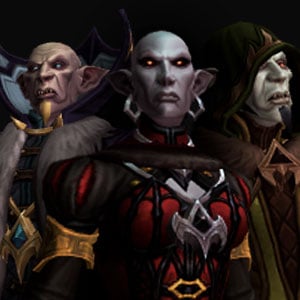 The Council of Blood
15
25
30
35
40
45
50
Two abilities will be responsible for the majority of the raid damage taken in mythic, a rot mechanic: Oppressive Atmosphere and a burst damage mechanic: Dancing Fever.
As a Discipline Priest, your aim will be to cover Dancing Fever which happens exactly 1 minute apart, and only the intermission will delay it. This makes the encounter really good for Spirit Shell.
Throughout the encounter, Dutiful Attendants will spawn and make the lowest HP boss completely immune to damage. Sometimes this will overlap with your ramp, which means you will generate no healing or absorb while hitting the immune target. The solution to this is to either target a different boss during your burst, or if only one boss is alive - target a Begrudging Waiter that is far away so less likely to die.
It is not recommended to target the Veteran Stoneguard or the Dutiful Attendant itself. Assuming you're kiting the Stoneguard, you might take aggro or force the kiting tank to take damage because he needs to generate more aggro, and the Dutiful Attendant will generally die too fast for you to get full value of your Schism on him, therefore Begrudging Waiter should be your target.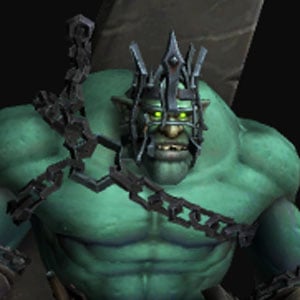 Sludgefist
15
25
30
35
40
45
50
A great fight for Discipline priest, you have two options for where you spirit shell ramp: You can either ramp every even numbered roar (they happen around 0:35, 1:45, 2:55, 4:05 and 5:15 into the encounter).
If you are the only disc in the raid, you probably want to ramp these as the Seismic Shift before and after can make it a very lethal period for the raid, where the absorbs can be crucial on progress to prevent deaths.
The other event you can ramp, or alternatively a second disc priest in the raid can ramp is the Destructive Impact which happens about 1 minute 10 seconds apart, the first one happening 56 seconds into the encounter.
Destructive Impact is also a great time to use your barrier. If you are not killing the boss before the 5th Heedless Charge, which will be the case for most guilds progressing the encounter, you definitely want Barrier for that moment, that means your first barrier should be used before 2:30, so the first or second Destructive Impact.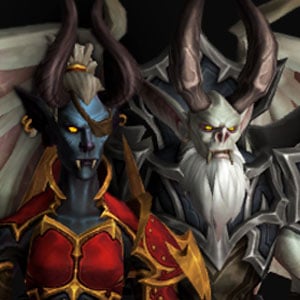 Stone Legion Generals
15
25
30
35
40
45
50
This encounter probably has the highest spot healing requirement in Castle Nathria, and while it is not Discipline's strongest suit, you will likely have to help with Heart Hemorrhage, as it is a very lethal debuff.
For your ramps, Pulverizing Meteor should be the ability you are paying attention to, they occur slightly under 1 minute apart, making it a bit more difficult if you want to ramp for each one of them. Thanks to the long duration of the spirit shell shield buff, it is, however, possible if you time your ramp so that you press spirit shell ~15 seconds before the first Pulverizing Meteor impact, Spirit Shell should be available ~10 seconds before the second one impacts and so forth. Utilising the long duration of the spirit shell shield and the fact that any Spirit Shell healing refreshes that 10-second duration.
Should your raid team struggle with staying alive while soaking the Eruptions, which is very possible on progression, you can stop ramping your Spirit Shell for Pulverizing Meteor in the second intermission on Mythic.
From that point onward you can ramp every second Eruption soak. If you choose to do this, make sure you know who is soaking the Eruptions in your raid and single target atonement most of them to then finish by using radiance for the last two. Effectively, you do not care as much about the other half of the raid team that are not soaking Eruptions.
Depending on various strategies, your raid leader might ask you to use Leap of Faith on some of the Stone Breaker's Combos. The way you do this is simple: wait until Crystalize is done being channeled and then grip the targeted player out as the meteor is about to land.
If you are the only priest in the raid and you get targeted by Crystalize, you can use a Warlock's Demonic Gateway at the end of the Crystalize channel. This will take you out of the meteor at the same time as you get stunned.
Another trick you can do to help your teammates live better is to use Mind Blast on the Stone Legion Goliath as it reaches 100 energy. The absorb from Mind Blast will give your other healers more time to react to the spot healing or more time for your paladin to use Blessing of Protection.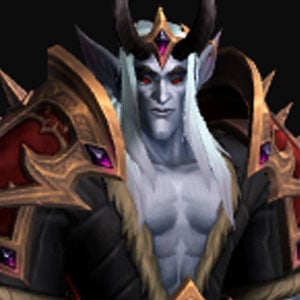 Sire Denathrius
15
25
30
35
40
45
50
For phase one you can ramp for every second Cleansing Pain when playing Spirit Shell. To ramp for the first one, you will want to start ramping with 10 seconds left on the pull timer.
For the intermission, you should keep an eye out for any allies left behind and Leap of Faith them to the center, should they need it.
Phase Two and Three are very different on Heroic and Mythic, and as such advice will differ:
For Heroic:
For Phase Two, you can do a Spirit Shell ramp for Cabalist spawns, they deal raid-wide damage while they are alive, and it's the only damage that's viable for Spirit Shell.
For phase Three you want to Spirit Shell ramp for Hand of Destruction, especially the first one as it overlaps with knock-back and seeds. When you are not ramping, you want to try and spot heal the players who dropped seeds and the soakers.
For Mythic:
Please note some of the advice will be based around how we played the encounter, your guilds strategy may not necessarily line up with how we played it.
When you enter phase two, you should have Spirit Shell available and the raid will be split up in two groups, one group sent to Lord Evershade and a ranged group sent to Lady Sinsear.
The Discipline priest is able to solo heal the ranged group being sent to Lady Sinsear with a Spirit Shell ramp. You can still do a semi-big ramp by single-target atoning at least five of the players going to Lord Evershade, and then radiance the ranged group.
After this these two mini-bosses are dead, Hand of Destruction happens and right after that, two more appear: Duskhollow and Gloomveil. You will not have Spirit Shell available for healing this, but using a small ramp is sufficient.
As Duskhollow and Gloomveil die, you will once again be dragged to the boss through Hand of Destruction. Start your ramp instantly with Power Word: Shield while on the move, doing your double radiance when you're on the other side of the mirror. It is important to be quick with this ramp as it's crucial to have Spirit Shell off CD at the right time as you enter Phase Three.
After this, your next ramp will be for the third set of Cabalist spawns and that should be your last Spirit Shell ramp of phase two. You want to try and do your ramp early for this one, as Massacre may force you to cancel casts if you ramp late.
For phase three, we let the Discipline priest not go through the mirror, staying with a majority ranged group, and we used Spirit Shell ramps to cover for Blood Price.
Make sure you keep an eye on the timer for knock-back, as it will happen before Blood Price and eat some of your Spirit Shell shields - this is completely okay, Spirit Shell is mostly used to prevent deaths from this combination.
Outside of Spirit Shell, a lot of spot healing will be required on the players dropping seeds, and to a far lesser degree - the players who soak seeds.