Raid Bosses
Battle of Dazar'alor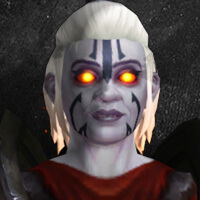 Champion of the Light
15
30
45
60
75
90
100
Grong, the Jungle Lord
15
30
45
60
75
90
100
Boss Notes
The main thing to pay attention to is the energy bar of the boss due to Tantrum being the main source of damage income. That's where most of our cooldowns go.
Another thing to pay attention to is the heavy tank damage during the Bestial Combo where externals might come in handy.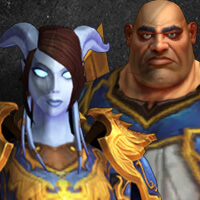 Jadefire Masters
15
30
45
60
75
90
100
Boss Notes
This fight is the typical two target boss fight where Purge the Wicked does an excellent job.
Pay attention to the debuffs called Searing Embers and dispel as quickly as possible to prevent the avoidable damage. Mass dispel if the players are stacked is the best thing you can do. Prioritize targets who are focused by the Spirits of Xuen.
Power Word: Barrier is also a very useful raid CD during the Magma Traps, because the raid is taking quite a lot of damage while being stacked.
If a player accidentally soaks a Magma Trap and has no way to land safely, keep in mind Leap of Faith can save them and prevent a wipe.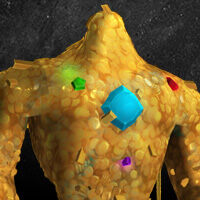 Opulence
15
30
45
60
75
90
100
Boss Notes
As a healer the most important part in the first phase is the third room (70%-60% boss hp) and the fourth room (60%-50%). During the third room the group will be taking a lot of AOE damage and using Shadowfiend and Evangelism can be worth.
In the fourth room 2 people will get a debuff called Hex of Lethargy and they will require a dispel using Purify or Mass Dispel. If they don't get dispelled every movement will cause them to take a stacking debuff which becomes really hard to heal after 2 stacks. Well timed Mass Dispel can dispel both at the same time.
Another important thing to pay attention to is how to use the gems correctly. If you take the Amethyst of the Shadow King your heals apply a debuff called Shadow-Touched which reduces the shadow damage taken significantly. A player missing the debuff will take a lethal damage and even die on Heroic/Mythic difficulty. Make sure to apply the debuff to everyone especially in phase 2 during the Wail of Greed cast.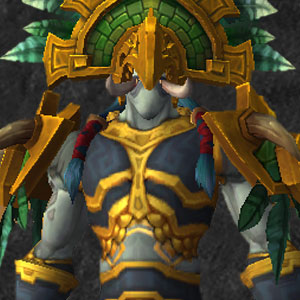 Conclave of the Chosen
15
30
45
60
75
90
100
Boss Notes
The biggest two sources of incoming damage on this fight are from the debuff Cry of the Fallen (which occurs every time one of the Aspects die) and Pa'ku's Wrath. Coordinate with your other healers how are you going to use your raid cooldowns. Saving a barrier for Pa'ku's Wrath can prevent a lot of damage, since the raid is stacked in the circle.
The tank damage is also heavy on this fight, which is something worth paying attention to. Rotating externals on the tank tanking Kimbul's Aspect during the Lacerating Claws can prevent a wipe.
After Akunda's Aspect enters the fight, she will periodically cast Mind Wipe on random players which will silence them until they get dispelled. Pay attention to those debuffs and dispel them as quickly as possible.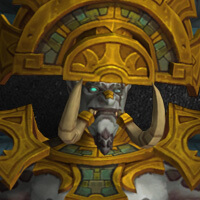 King Rastakhan
15
30
45
60
75
90
100
Boss Notes
During this fight the most important ability to watch for is the Scorching Detonation cast, which occurs periodically and causes a heavy AOE damage to the raid based on the distance between them and the tank taking the cast. This mechanic persists during all of the phases.
During Phase one pay attention to the people who get Grievous Axe, the debuff causes the players to bleed until they're healed above 90%. Be sure to top them off quickly.
During Phase two make sure to top off the tank tanking Bwonsamdi, before they take the Caress of Death cast on them. That debuff will prevent them from being healed during the debuff duration and cannot be dispelled.
After reaching Phase three the fight continues in two realms. Disc priest are extremely useful in the Death realm, because moving to the next Phase happens when Bwonsamdi reaches 50%. If you're in the Death realm blow all your DPS cooldowns and nuke the boss during Bloodlust. A very important thing to pay attention to is that in the Death realm people will be taking passive aoe damage from a debuff called Deathly Withering. It can be very dangerous on high amount of stacks because Bwonsamdi will cast the Caress of Death debuff on random targets, preventing them from being healed. Clearing the stacks by walking through one of the Death Rifts, after getting the debuff, is the best thing to do.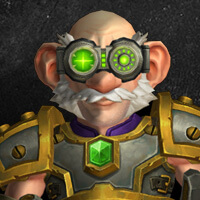 High Tinker Mekkatorque
15
30
45
60
75
90
100
Boss Notes
For this fight keep Atonement on the active tank and DPS the boss. The raid damage is fairly low. Watch out for the boss' Crash down.
It is the heaviest AOE damage during the first phases of the fight. Top off players who have Gigavolt Charge. Apply Atonement before they line of sight you because healing through Atonement has no line of sight requirement.
On Mythic difficulty Wormhole Generator also Discombobulates 3 people which will require a dispel or they are going to get crushed by the following Crash down. Also a few more people will get sent into the air by Miscalculated Teleport and if they don't have a movement ability that prevents fall damage, using Leap of Faith on them will save them.
In the last phase the fight just becomes more dangerous. The boss gains more damage which makes it really hard for the tanks, so keep an eye on them. Also there will be fire you need to dodge from the Exploding Sheep, which can make the last phase movement intense.
Stormwall Blockade
15
30
45
60
75
90
100
Boss Notes
This fight takes place in two boats with two different bosses which switch on 50%. Phase one is one of the most healing intense fights in this tier, so that means we shouldn't hold back our cooldowns and use them in phase one, but not just mindlessly blow them, instead rotating them.
While healing the Sister Katherine's boat
Pay attention to where the Crackling Lightning is being dropped and move away from it. Putting distance between yourself and the debuff will reduce the silence duration on you.
While healing the Brother Joseph's boat
Pay attention to the Tempting Song cast from the Sirens. A Leap of Faith grip might be required based on the position of the player. Also pay attention to the players being charmed, since they will be moving through Sea Storms which will slow them and deal damage.
During phase two the raid damage is significantly lower and requires less healing but better target selection. Top of the player who is soaking Ire of the Deep. On Mythic difficulty some of the mechanics from phase one continue during phase two. Pay attention to the sirens since there will be more than one, helping with the DPS might be required.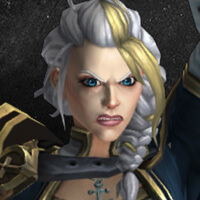 Lady Jaina Proudmoore
15
30
45
60
75
90
100
Boss Notes
There are several extra things you can dot on this fight; Players who are Frozen Solid, Frozen Ballistas, Unexploded Ordnances and Jaina's Tide Elemental. Having several dots out when you're ramping up for this fight is a pretty big HPS increase.
Focus your Power Word: Radiances at the latest 10 seconds before you pop Ordnances to reset stacks. Make plenty use of Shadow Mend on this fight, even more so than normally. If you're standing still and Rapture isn't active, you should not be casting Power Word: Shield.
Start out P1 with a Shadowfiend purely for DPS, it will be up again for the start of P2 when you need the healing, and then again for big P3 healing, don't save it for healing at any point in P1.
Leap of Faith is incredible on this boss, use it to grip in people run out to break far out barrels or people who runs out with Siegebreaker Blast.
Crucible of Storms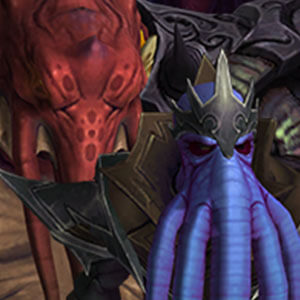 The Restless Cabal
15
30
45
60
75
90
100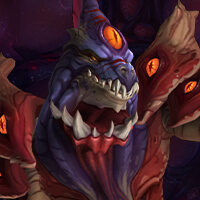 Uu'nat
15
30
45
60
75
90
100