Raid Bosses
Battle of Dazar'alor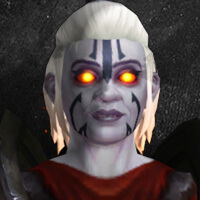 Champion of the Light
Single Target
15
30
45
60
75
90
100
Boss Notes
This is one of the few bosses where the incandescent silver trinket can be used without worrying much about your team-mates or boss mechanics.
Just make sure to not face the add that blinds you, apart from that there is nothing really special about this fight.
As a balance druid, in mythic difficulty, you can make use of your solar beam range on the adds casting angelic renewal.
Grong, the Jungle Lord
Cleave
15
30
45
60
75
90
100
Boss Notes
Another boss where you can use the incandescent silver trinket without worrying too much, unless there are heavy healing problems and your healers demand you to be stacked with the raid the entire time.
Due to the high amount of damage, swiftmend and wild growth might end up saving you and some raid members from dying, so always keep an eye on your raid frame and don't be afraid to help out healers.
Make sure to use your solar beam to interrupt the adds.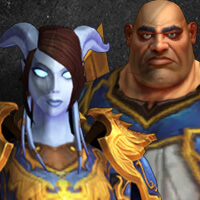 15
30
45
60
75
90
100
Boss Notes
From now on, make sure to unequip your incandescent silver.
This is a 2 target fight with periodic add spawns. There's also a significant amount of movement as well as a knock up during the encounter. If for whatever reason your raid leader assigns you to soak one of the magma traps, use wild charge to mitigate the fall damage (and flap in worst case scenario if wild charge is on cooldown).
If your raid decides to use bloodlust after the first multi-sided strike dance, make sure to save your cooldowns for it.
During the Ring of Hostility maze run, be ready to press the warlock gateway to place yourself as fast as possible close to the wall (which on Mythic you'll have to focus as soon as possible before the bull, path of niuzao, reaches you and wipes the raid).
While being up in multi-sided strike, if you're confident with it, you can throw a few instant moonfire casts to the boss to gain some extra DPS.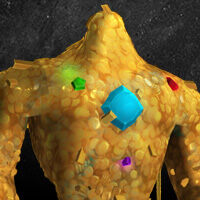 Opulence
Single Target / AoE
15
30
45
60
75
90
100
Boss Notes
Here finally a boss where Fury of Elune will heavily outshine shooting stars.
I recommend you asking for the lightning add as he is more caster friendly than the flame add.
Opal of unleashed rage is by far the strongest option DPS wise in a progression environment (as long as the boss gets to 2 adds waves).
Emerald of earthen roots is good if you are able to stand still and only get one add wave in the whole fight.
Yellow gem is quite underwhelming on balance druids in my opinion. We have very good damage in the last phase and we lack: an immunity, damage while moving and a blink ability which makes it one of our worst gem options.
In mythic, this fight will have an extra ability, called "trap". It basically swaps your position with someone on the opposite add. Make sure to refresh all 3 of your dots right before you get swapped to min max your damage.
Also save your Fury of Elune cooldown for the adds in the last phase and on the opener. For higher min-maxing, you can start the encounter by dotting up the opposing add, clicking the gateway that normally warlocks place from one side to another, and while on your way to the correct/your assigned side, you can apply dots to your side's add too.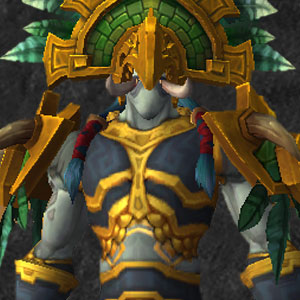 Conclave of the Chosen
Single Target
15
30
45
60
75
90
100
Boss Notes
This is primarily a single target fight, with intermittent add spawns and some periods with heavy movement. Dotting the non-focused add will be totally useless as they will gain back all their health once the other dies.
On this fight you can spec mighty bash talent as an additional stun which will help the raid better control raptors (ravenous stalkers).
During the AoE damage from Paku's special's ability (Pa'ku's Wrath), remember the use of your Swiftmend and Wild Growth for additional healing to the raid.
On mythic, add focus will be a higher priority as well as helping your raid with dispelling Bwonsamdi's wrath when your raid members affected with it are at low health.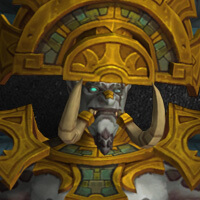 King Rastakhan
Multi Target
15
30
45
60
75
90
100
Boss Notes
This is a four phase fight where you will have a phase with add cleave damage, a phase with pure ST damage and phase with high priority damage.
Twin moons or stellar flare is dependent on what you think is best for your raid.
Be sure to keep all the adds dotted in phase 1 to min max your damage and make sure to re-apply your dots right before the boss phases (after killing the adds) so that when you're stunned, dots keep ticking.
In phase 2, stay spread and focus on the zombie dust totems spawn, if needed also pool astral power to increase the damage on them.
You will most likely be assigned to go into the inside/death realm in phase 3 as moonkins have really strong cooldowns for that phase. Be sure to have your 3 minutes saved for that phase and get Bwonsamdi to 50% as fast as possible. In the intermission, during Inevitable End, use your instant abilities to do as much damage as possible while being dragged into the boss.
In the last phase be as far as you can from the boss before he casts Inevitable End so you can min/max doing your rotation, while moving only during instant starsurge casts.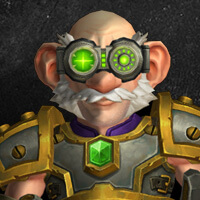 High Tinker Mekkatorque
Single Target
15
30
45
60
75
90
100
Boss Notes
This is a full single target encounter with no damageable add spawns. Make sure to spec mass entanglement as it will be a game-changing ability for your raid. The ability is used to mass root the robots in place every time they spawn which will be very beneficial (often used along side a Death Knight's grip to position robots throughout the fight).
Make sure to save your 3 minute cooldowns for the last phase, as it is the most intense part of the fight. As this boss requires a lot of healing, remember to help your raid with swiftmend and wild growth.
In mythic difficulty, save your wild charge for any time you get knocked into the air. Use it immediately if you can, or wait to fall a bit and then use it to mitigate fall damage. If you believe you are going to take too much damage, you can flap in the last second.
Stormwall Blockade
Single Target
15
30
45
60
75
90
100
Boss Notes
In phase 1, other than focusing on the Sirens that cast Tempting Song on people and re-dotting an add before it changes platform (at 50%). There isn't really anything special you can do on this fight other than:
If

your raid fails to kill the Tempting Siren adds and a priest won't grip you, you can use wild charge as a last resort to not fall down.
You can also use it to drop pools outside the platform and then wild charge back in, but I am heavily against it as it is not the safest of the plays for really small reward.
As phase 1 is the hardest part of the fight, you can use all your defensives, including healthstones and healing potions to survive (without worrying too much about the last phase).
In phase 2, just keep the adds always dotted and save your starsurges for when the tank stacks are applied to the add for maximum damage. If your raid calls for a slow, typhoon the adds going towards the boss and make use of your stag form/ cat form + dash in case you are assigned to clear pools for your raid.
If your raid won't use a tank to soak the big pools or he's dead for whatever reason, you should be able to solo soak pulls with bear form + barkskin.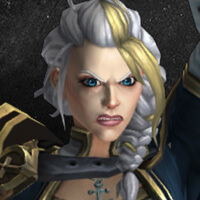 Lady Jaina Proudmoore
Single Target
15
30
45
60
75
90
100
Boss Notes
This is another single target fight with add spawns in pretty much all phases. This fight on heroic is pretty straightforward. Try to min/max your damage while moving, kill the adds in phase 1 as soon as possible (if they are not mind controlled), dot up the Ordnance barrels in phase 2 when needed (make sure to not kill them at inappropriate times though) and in phase 3 just priority target the Prismatic Images. On heroic I normally use my cooldowns once in phase 1, once in phase 2 and once in the last phase.
Mythic Jaina is the final boss and it's a lot different than heroic. It requires very strong positioning to min max your damage, good DPS and in general a solid class familiarity.
Phase One
In phase 1, when handling mechanics that force you away from the raid, make sure to use your wild charge and dash to not get frozen. Mythic has an ability throughout the entire fight called Freezing Blood that if you leave the group (so no allies nearby) for more than 6 seconds, you will get frozen. In phase 1 you want to min/max damage as much as possible while moving and keep your dots up on (and sometimes even burst down) the ballistas.
One small tip I can give for phase 1 is when you get rooted on the ground, you can shapeshift away and save yourself from getting extra stacks/save a dispel for healers.
Phase Two
At 60% the boss will phase, a personal suggestion here is to NEVER solar beam an add as it will drastically reduce the vision of your team-mates and eventually get them to be frozen.
In phase 2, as we are a high mobility class, we are one of the few classes that can make it to the further barrels with broadside. When you attempt to do so, make sure to ask for a grip to return to your group before you get frozen by Freezing Blood.
At 35%, start to plan out your arcanic pulsar stacks and get as much AP as possible as damage in the intermission + last phase is the most crucial of the entire fight.
Intermission
In the intermission, you normally (if the raid doesn't require lots of wall damage) want to attack the boss and keep the wall dotted until boss is in range (make sure to not get frozen though). Once the boss is out of range because ice starts catching up to the group, swap to the wall. On first progression pulls, you generally want to focus the wall down as you will not be gaining anything by min maxing boss damage for the last phase.
Last Phase
You can use your cooldowns in the last phase whenever you think there is the least amount of movement or you get the best procs (make sure to keep track of those, you will only be using your cooldowns once anyways).
When you get siegebreaker blast in the last phase, you can taunt the elemental and kill yourself by just getting melee'd (make sure to immediately shapeshift away from bear form so you get one-shot). This will prevent a big portion of damage to the raid by "sacrificing".
Crucible of Storms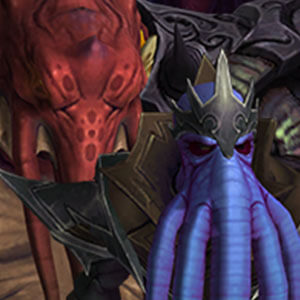 The Restless Cabal
2/3 Target Fight
15
30
45
60
75
90
100
Boss Notes
This is a simple multi-dotting fight when it comes to damage.
If you are tanking the boss, take Guardian Affinity instead of Restoration Affinity.
Incarnation chosen of elune is a much better option as you can allow yourself to make the most out of your damage window with the debuff.
If you're not tanking the boss, use switch hitter with Restoration Affinity and ursoc's endurance when the crushing doubt goes out so that you can absorb a good portion of damage and continue dpsing with the buff.
If you are assigned to tank Zaxasj, you will play differently. First of all, make sure to have Switch Hitter so you can cap your avoidance (thanks to frenzied regeneration on cooldown). Use externals and barkskin when the faithful adds explode as it's the most dangerous part of the fight for you.
You can use solar beam to interrupt witness the end.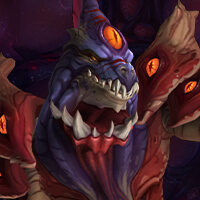 Uu'nat
Single Target / Cleave
15
30
45
60
75
90
100
Boss Notes
Tier 75: Incarnation: chosen of elune is the safer of the talent choices. Although Starlord when played well might do more damage, especially in the last phase (which is the most crucial part of the fight), Incarnation will be the safest option.
Tier 90: I prefer playing twin moons here as some extra add damage is always helpful, but make sure to not moonfire around when people are mind-controlled.
You should normally always be able to soak a big void crash with barkskin if you want to make it easier for your raid in Phase 1.
It's really important that you never get a double stack of the laser debuff. However, if you ever do, make sure to either ask for an external (if available and you're not in a crucial phase) or use a personal cooldown to avoid dying.
In Phase 2 you can use your solar beam to interrupt the Primordial Mindbender that spawns the furthest away so that it will run to melee (unless you're assigned in a rotation for interrupts, in which case do not randomly waste it).
In Phase 3 the fight is pretty straightforward, the most important thing is to bait oblivion tears to the edge of the room. Then make sure to save your defensives, especially barkskin, for phases where you take damage such as the laser combination with the boss' AoE and assist players affected by the insatiable torments. Getting a double stack of the laser in this phase will most likely result in a death unless you have all of your defensives available.