Raid Bosses
Crucible of Storms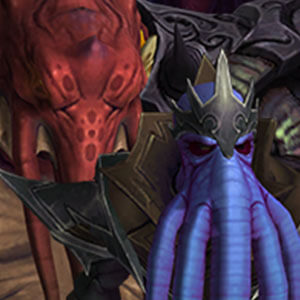 The Restless Cabal
2/3 Target Fight
15
30
45
60
75
90
100
This is a two to three target cleave boss and you'll want to be ideally playing with triple Shrouded Suffocation and a mix of other traits such as Nothing Personal, Double Dose and Treacherous Covenant. For talent choices, use Subterfuge over Master Assassin.
Make sure to pick up the buff (Promises of Power) from the person in your raid group targeted by the herald well in advance before Fa'Thuul transitions (75%, 50%) and Crushing Doubt happens. Most of the time, taking the buff right after Crushing Doubt is ideal, but it ultimately depends on your raid composition and how much you'll be allowed to stack up the buff.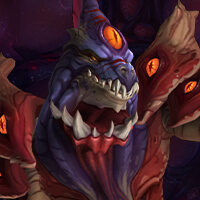 15
30
45
60
75
90
100
Unlike Cabal, you'll want to be playing full single target on this boss as there are better classes to handle the adds. Use 3x Double Dose, with a mix of Nothing Personal, Blighborne Infusion and Twist the Knife/Treacherous Covenant is preferred. Naturally, your talent selection also reflects that as you go for Master Assassin over Subterfuge.
On the fight itself, Phase 1 is pretty straight forward after the mark nerf as you'll be single targeting the boss and occasionally using rupture on the adds. In Phase 2, you might have an interrupt assignment, and in many cases, having a focus shadowstep + kick macro would be very helpful, as you won't have to use your step anywhere else. Phase 3 is similar to Phase 1, with the exception of Torment, where you'll want to be extra careful and find allies to leech from. Make sure to Feint before MC comes.
To avoid beams simply use a Racing Flag close to the warlock portals, focus it, and use Shadowstep on it right before the beams cross it. You can also cloak of shadows off the beam debuff in the case where you have your CDs up and you don't want to lose uptime on the boss.
Battle of Dazar'alor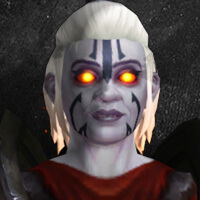 Champion of the Light
Single Target
15
30
45
60
75
90
100
You want to play full single target DPS on this boss fight unless you're feeling doing a few quick 1 2 3 Garrotes on the adds with Subterfuge. If you want to be a team player you can also put your focus on the Anointed Disciples and do a quick step kick on the heals. In most cases, you will only get to use your Vendetta once on this fight.
Grong, the Jungle Lord
Cleave
15
30
45
60
75
90
100
On this fight make sure to save your Vanish for the adds. The moment the first add spawn comes your empowered Garrote from Subterfuge will be running out, so you Vanish and Garrote the boss, and then Sprint + Shadowstep to the adds to Garrote them with the remaining seconds of your Subterfuge if you didn't get an unlucky spawn.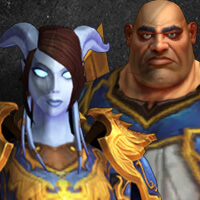 15
30
45
60
75
90
100
This is a fight where there's constant cleave and the bosses are running all over the place, so you should be careful of when you use your Vendetta to ensure you get 20 seconds of uninterrupted damage.
On the opener Garrote both bosses, but save your CDs for after the Multi-Sided Strike phase when you have 5 stacks of Successful Defense.
Use Rupture on the small adds as Garrote isn't nearly as efficient, but keep all dots up on both bosses.
Shrouded Suffocation is extremely good on this fight, unlike most of BoD.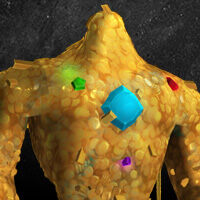 Opulence
Single Target / AoE
15
30
45
60
75
90
100
If you are progressing on this fight you should be prioritizing your single target above everything.
During Phase 1, when you're getting teleported by Chaotic Displacement, make sure to refresh your dots on your target before porting over, but watch for the teleport timer and don't use your Vendetta if it's coming up.
In Phase 2, you can play talents such as Hidden Blades if you're lacking AoE, but otherwise, stick a full single target build. You'll likely only get to use your 2 minute cooldowns once, so do it with Bloodlust and the 100% Crit buff from the Topaz gem: Brilliant Aura.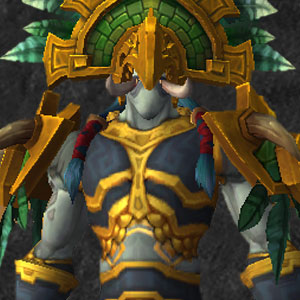 Conclave of the Chosen
Single Target / Cleave
15
30
45
60
75
90
100
Conclave is mostly a single target fight and thus the only other thing you'll be touching will be the Ravenous Stalkers when they spawn. Make sure you save some combo points & Sprint to dot them when they come up.
If you happen to get targeted by Krag'wa's Wrath during Pa'ku's Wrath, remember that you can Cloak of Shadows the AoE damage and run out of the circle by yourself as to not endanger your raid.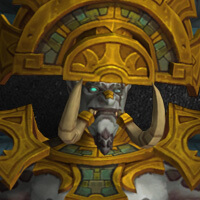 King Rastakhan
Single Target / Cleave
15
30
45
60
75
90
100
Because of the adds initially in Phase 1 and then respawning later in the fight, this boss is classified as more of a cleave fight (Unless you're going down to the Death Realm and you need to burst Bwonsamdi).
In that case, it would be best if you played fully single target DPS, with triple Double Dose and a Shrouded Suffocation for the extra burst in the Death Realm phase, plus the Master Assassin talent instead of Subterfuge.
If you are not assigned to go down, you want to play 1 or more Shrouded Suffocation with Subterfuge and multidot the adds for as long as they're up with empowered Garrote and Rupture.
During Phase 2, have a timer for the Zombie Dust Totem spawn and save your Toxic Blade and 4+ combo points for it. Instantly Rupture and Garrote the totem into Toxic Blade to maximize your DPS on it.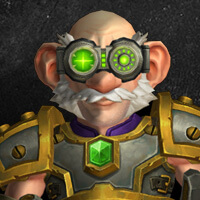 High Tinker Mekkatorque
Single Target
15
30
45
60
75
90
100
Mekkatorque is the only full single target fight so you want to be using your standard ST traits such as triple Double Dose, and 1 or more Nothing Personal.
Make sure to refresh your dots in case you get targeted by Gigavolt Charge in either Phase 1 or 2.
You should also save your Shadowstep for when the Wormhole Generator is cast in case your get thrown up in the air. If you are one of the players that is thrown, you want to Shadowstep to the boss instantly and move out of the AoE on the ground.
Stormwall Blockade
Single Target
15
30
45
60
75
90
100
This boss has 2 phases.
On the boat phase (Phase 1), right before the adds teleport using Translocate, make sure to refresh your dots on them to get full duration while they're on the other platform. Other than that, if you get caught by a Siren's Tempting Song, you can Shadowstep back on the platform if you're quick enough.
In Phase 2, you can multidot the Energized Storm adds, especially if they line up with your Vanish, but don't waste too much energy on them, as in most cases using Garrote on an add close to the boss that's low on hp wouldn't be worth it, focus on dpsing the boss most of the time.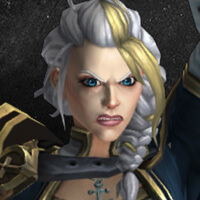 Lady Jaina Proudmoore
Single Target
15
30
45
60
75
90
100
Jaina's mostly a single target fight, but let's take things phase by phase.
In Phase 1, you should mostly focus on dpsing the boss, and only focus on the burning Zandalari Ballistas if your raid need help on them or if the boss is nearby and the Ballista is high hp, in which case you can spend a Rupture on it, and at worst, you'll get your refund from it. Use your Cloak of Shadows to stay on the boss when she starts her nova, and in the cases where cloak isn't up, make sure you Shadowstep a friendly that's outside the Ring of Ice to maximize your uptime.
In Phase 2 you can dot up the Unexploded Ordnance after they get blown up, but be careful not to kill them too early - in most cases, your damage won't be needed on them.
Phase 3 is pretty straight forward, you'll only get to use your CDs once, so plan ahead properly. If you don't have everything ready when the phase starts, you can wait for them a bit.