Introduction
This guide was written by Whispyr and updated for newest 10.2 patch.

Whispyr is a Shadow in the Rogue class discord, Ravenholdt, where he spends a lot of his time helping other rogues push to their limits. He also is a contributor to Simulationcraft, and is a leading theorycrafter for both Assassination and Subtletly. In addition, he also writes the Wowhead guide for Assassination Rogue. If you have any questions, feel free to tag Whispyr in Ravenholdt or send him a message directly on Discord. You can find him playing on his rogue on his stream every now and again, so make sure to tune in!
What has changed
Common Talent Abbreviations
Below you can find some abbreviations for both the Rogue Class Tree, as well as the Assassination Spec Tree.
For 10.2 Specifically: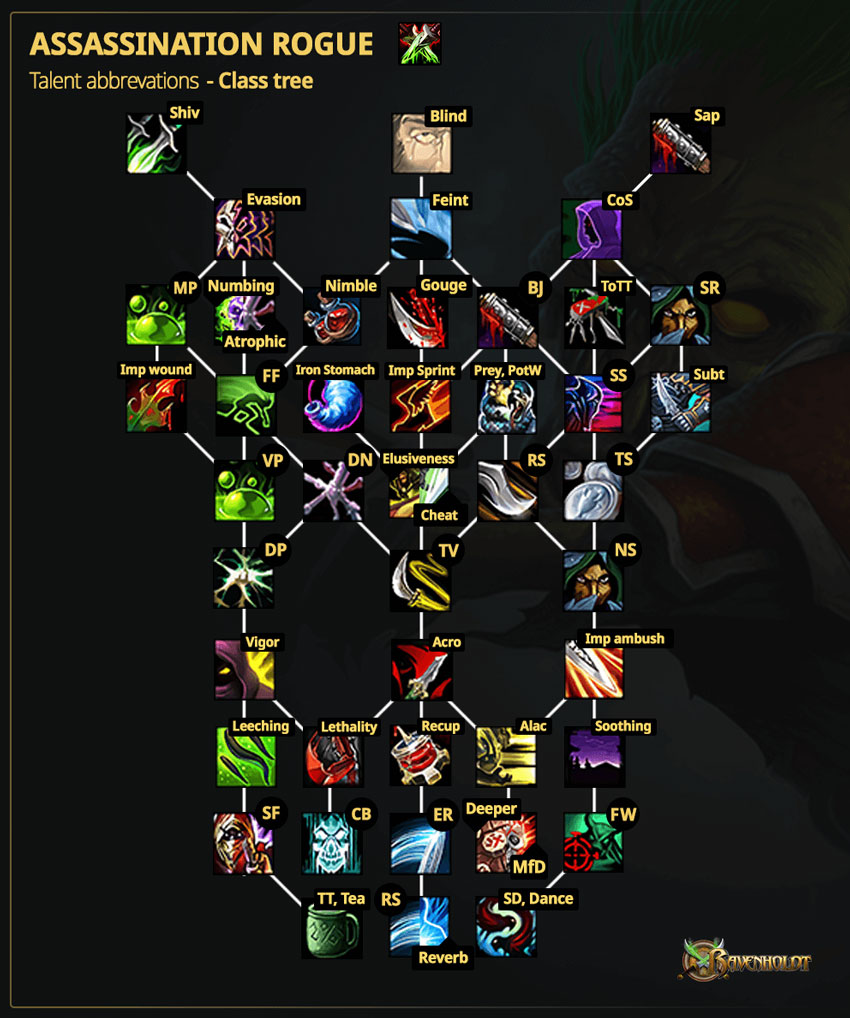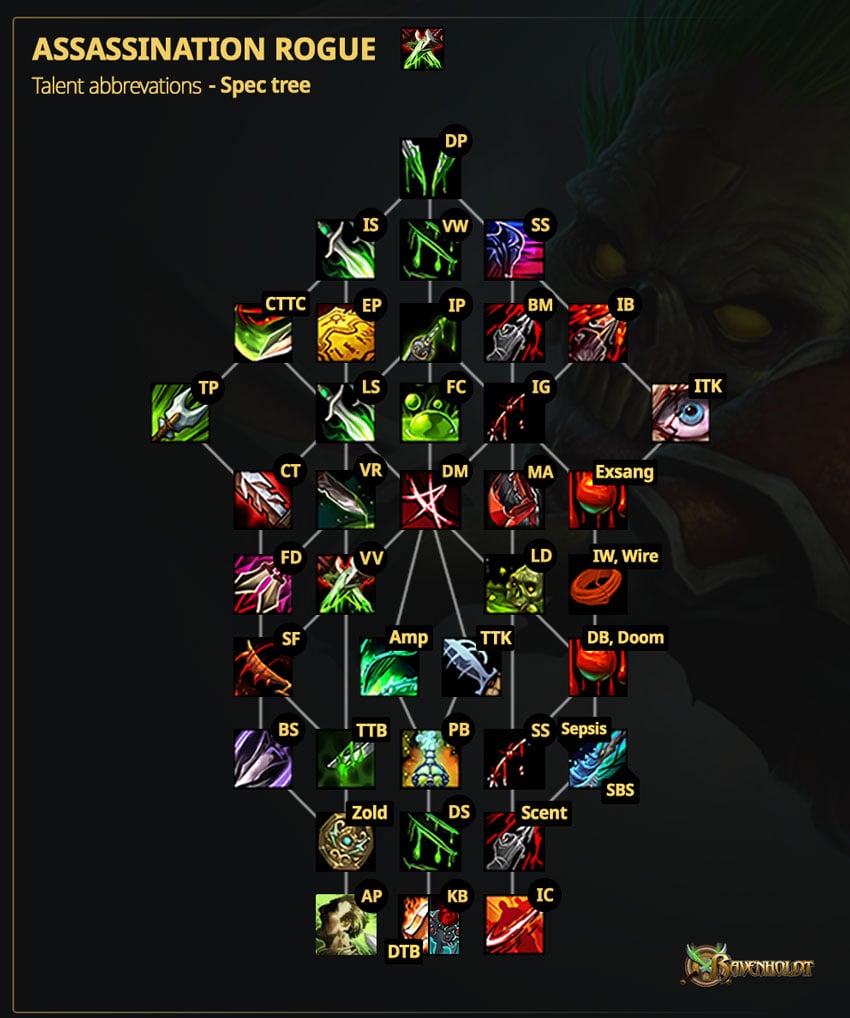 10.2 Changes
Assassination is getting very significant changes going into patch 10.2. Given the size and scope of these changes, I want to point out a lot of the major talents to keep an eye on without over-complicating the section. In no particular order, the new and improved key talents to look at are: