Overview of
Method Dungeon Tools
Method Dungeon Tools is a Mythic+ Dungeon Planner AddOn which helps you perfectly plan out your strategies and pull patterns in Mythic+ Dungeons. Plan your routes and share them with your friends for better and faster Mythic+ runs.
Last updated:

3rd January 2019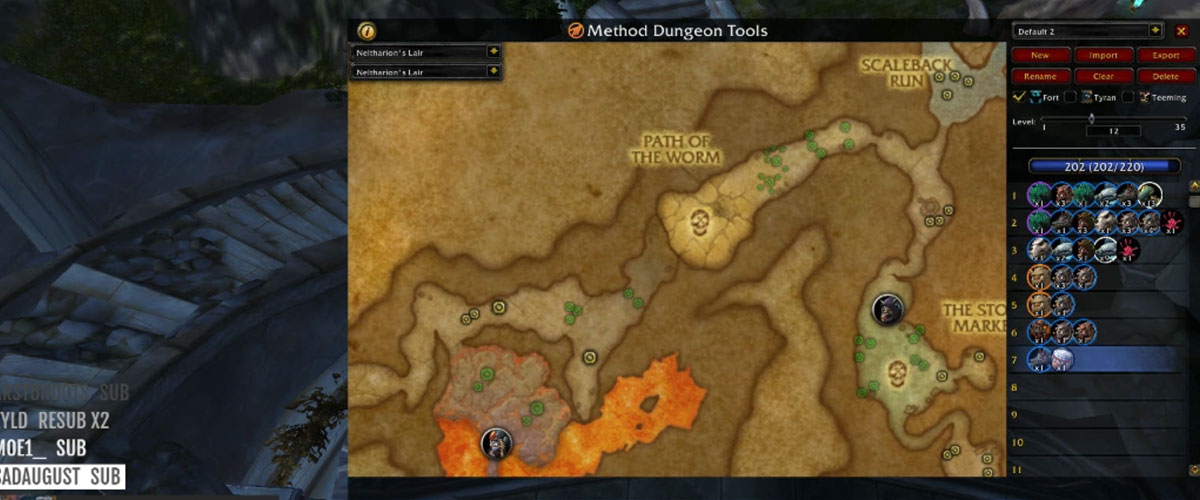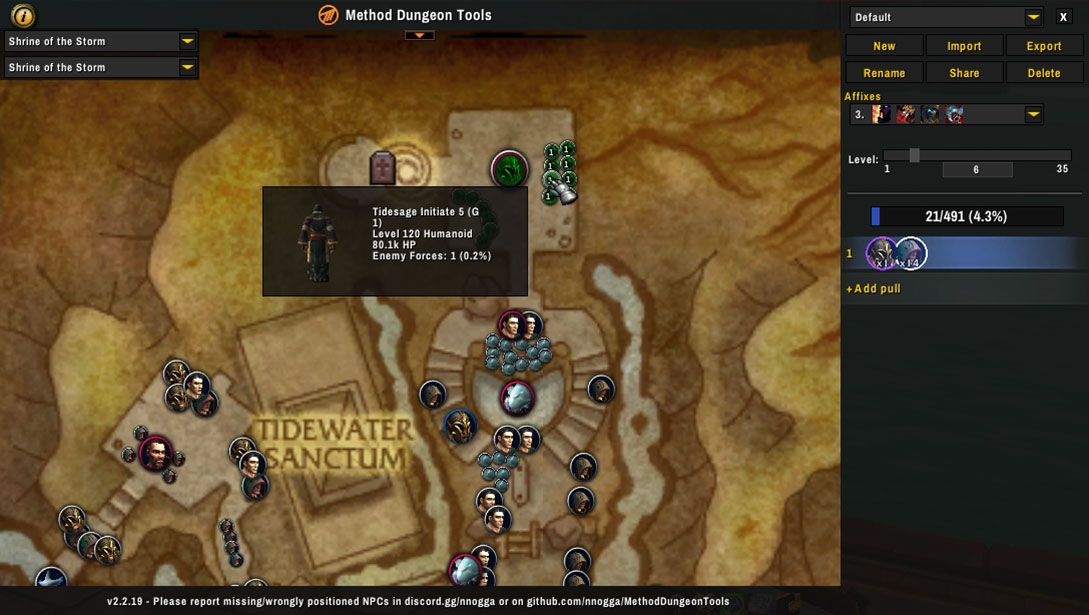 Plan mythic+ strategy in detail
One of the main aspects of being successful in mythic+ is to be time efficient with your decision of pathing and enemies you kill. This AddOn gives the user the ability to perfectly plan out their dungeons down to the last npc.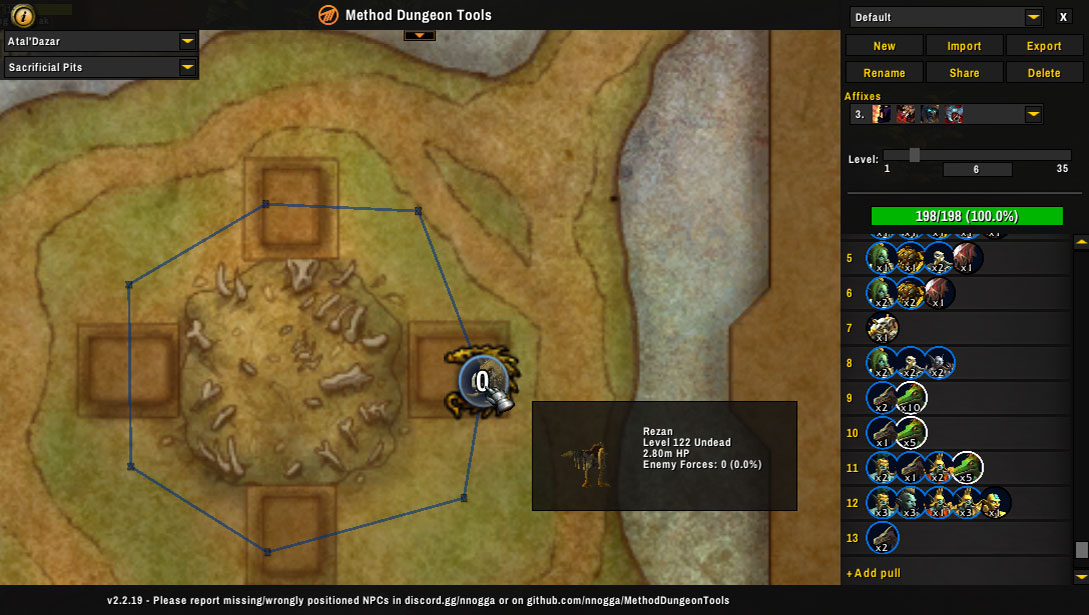 Plan with Patrols
Every patrolling NPC has been mapped out down to the smallest detail in their patrol path. Never get ambushed by a patrol again!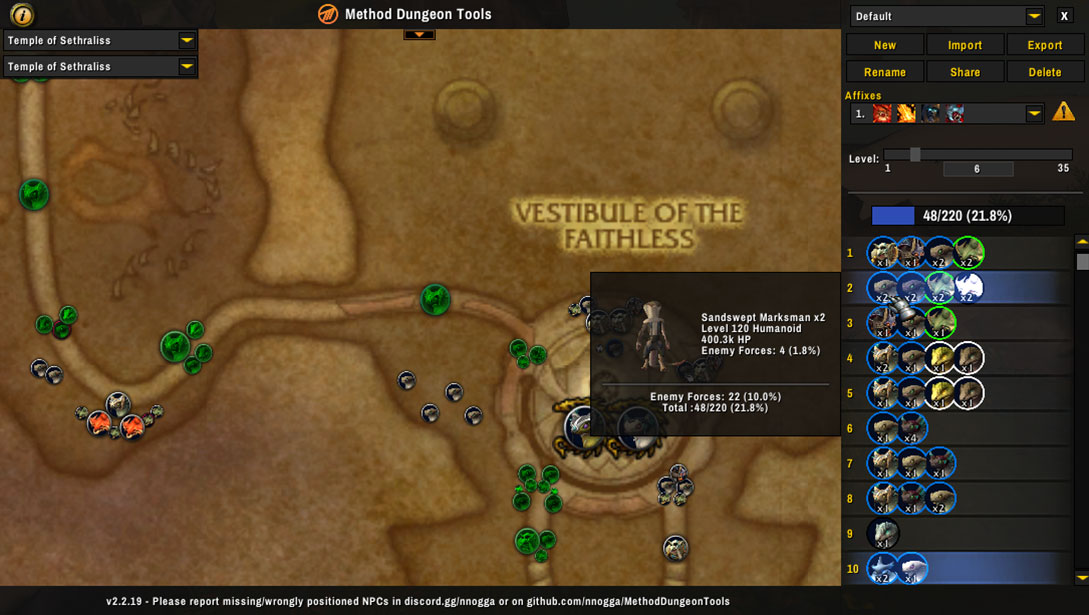 Split the dungeon into Pulls
Select enemies and plan your pulls throughout the dungeon. Optimize your routes and get perfect enemy kill count in every dungeon!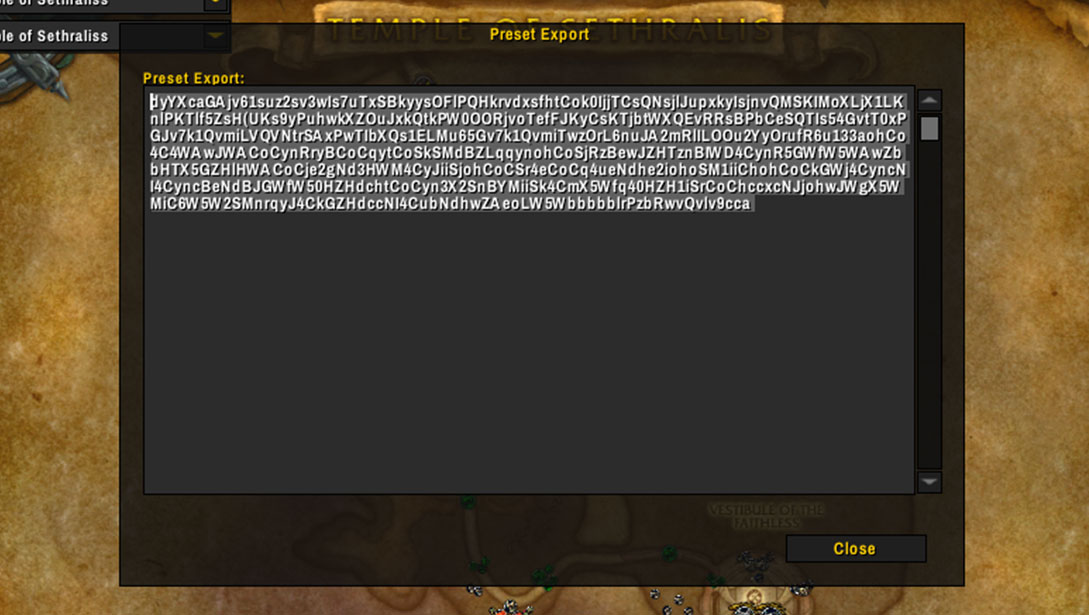 Export to share your strategy with others
With exporting and importing of data strings you can easily share your dungeon strategy with other party members.

Maps for all BFA + Legion dungeons
Npc positions for all dungeons including extra teeming npcs
Patrol paths for all patrolling npcs
Enemy forces for every npc and dungeon
Infested configurations for all affix weeks
Preset management including export/import via paste strings
Preset sharing ingame via chat links
Detailed enemy info including crowd control and casted spells
Advanced enemy info including enemy spells and crowd control
Toolbar with drawing and note tools
Party syncing to allow users to work on a dungeon preset together in real time
Compact view of the pulls to use during a dungeon run
Damage calculator for dangerous enemy abilities
Speedruns and historical tracking
Party unit frames specifically made for mythic+ with cooldown tracking