Overview of
Method Dungeon Tools
Method Dungeon Tools is a Mythic+ Dungeon Planner AddOn which helps you perfectly plan out your strategies and pull patterns in Mythic+ Dungeons. Plan your routes and share them with your friends for better and faster Mythic+ runs.
Last updated:

27th March 2018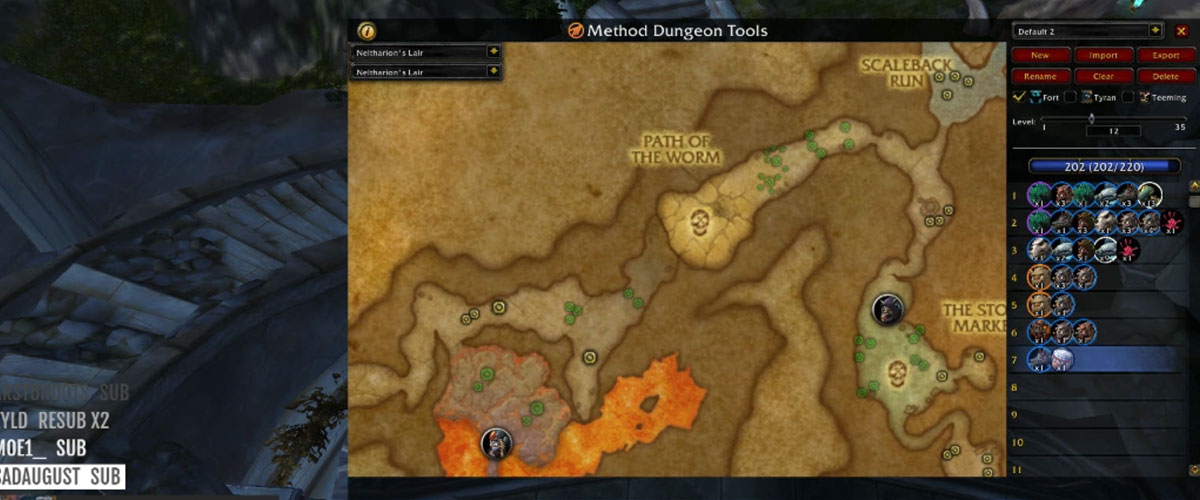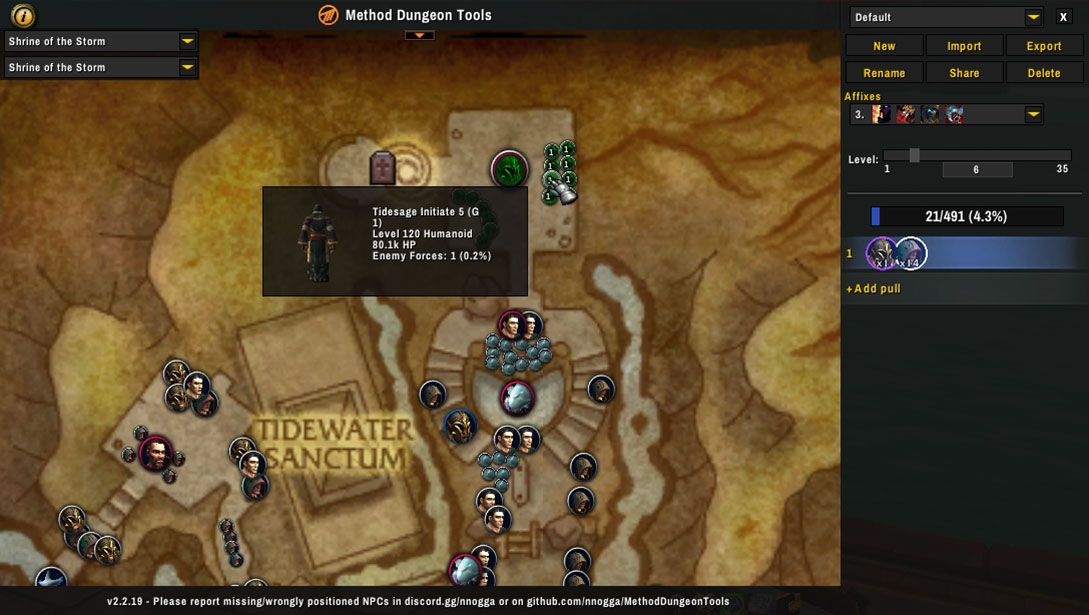 Plan mythic+ strategy in detail
One of the main aspects of being successful in mythic+ is to be time efficient with your decision of pathing and enemies you kill. This AddOn gives the user the ability to perfectly plan out their dungeons down to the last npc.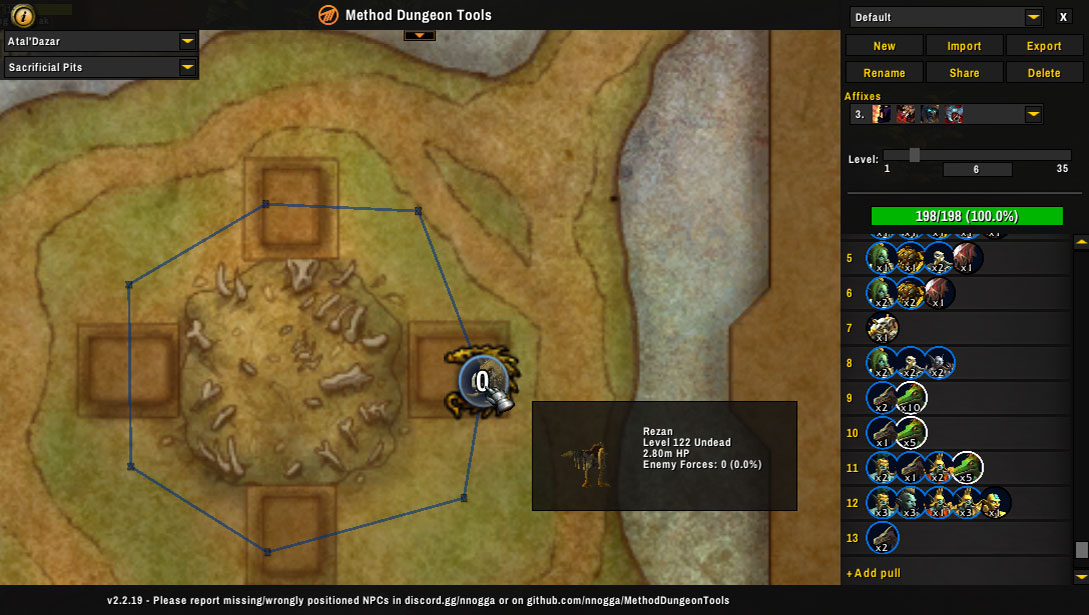 Plan with Patrols
Every patrolling NPC has been mapped out down to the smallest detail in their patrol path. Never get ambushed by a patrol again!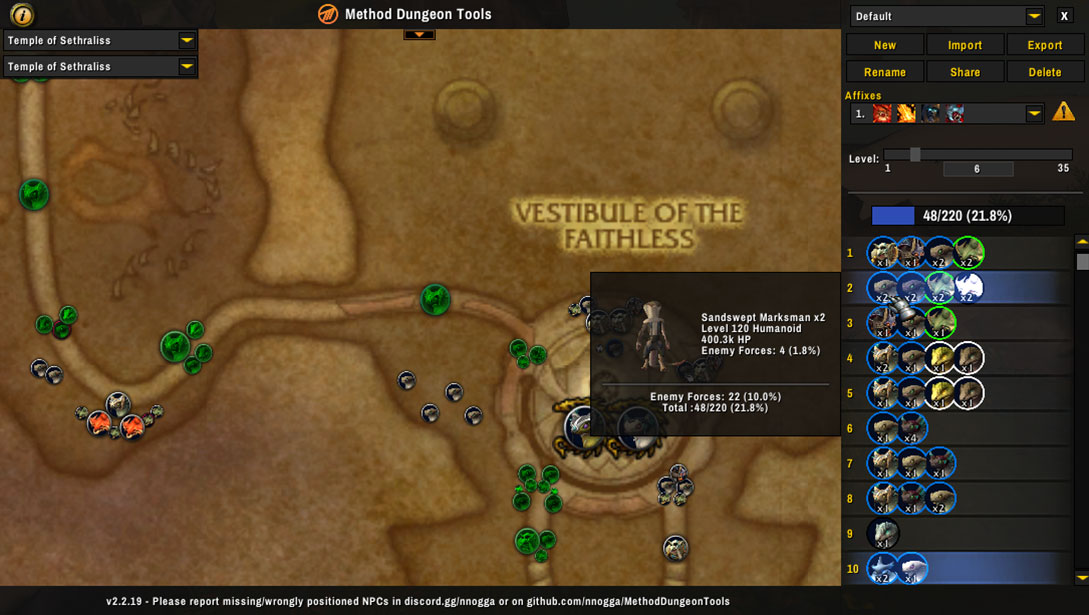 Split the dungeon into Pulls
Select enemies and plan your pulls throughout the dungeon. Optimize your routes and get perfect enemy kill count in every dungeon!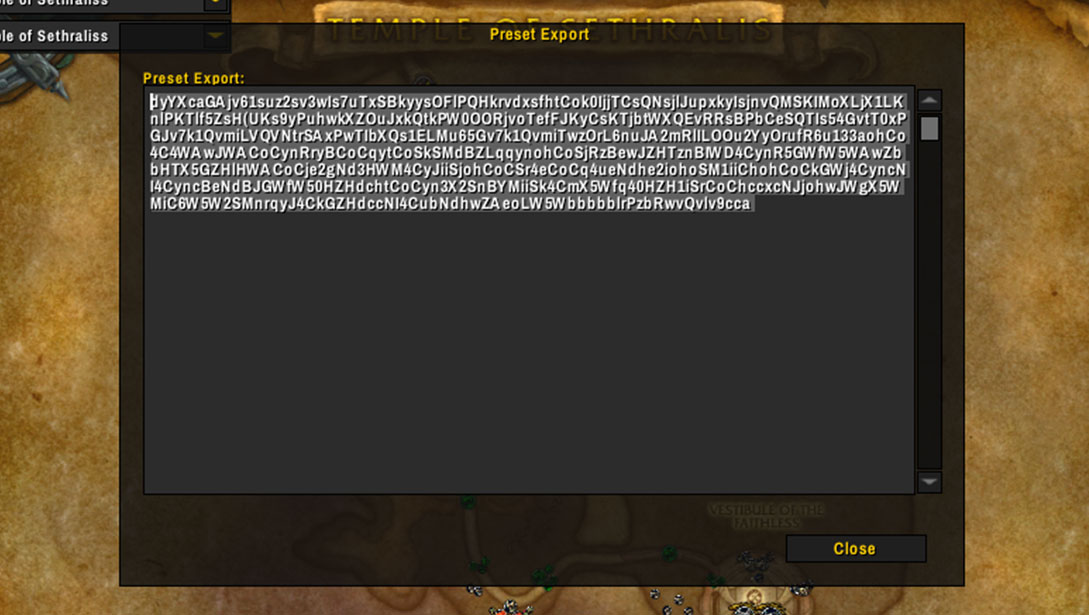 Export to share your strategy with others
With exporting and importing of data strings you can easily share your dungeon strategy with other party members.

Maps for all legion dungeons
Npc positions for all dungeons including extra teeming npcs
Patrol paths for all patrolling npcs
Enemy forces for every npc and dungeon
Preset management including export/import via paste strings
Preset sharing ingame via chat links
Party syncing to allow users to work on a dungeon preset together in real time
Compact view of the pulls to use during a dungeon run
Map features such as notes, icons, paths, arrows to allow user to further improve their presets
Drawing custom shapes on the map
Damage calculator for dangerous enemy abilities
Speedruns and historical tracking
Party unit frames specifically made for mythic+ with cooldown tracking
Q: Why is the AddOn showing absolute count instead of percentages for enemy forces?
A: Using absolute count is the better approach to planning your dungeons for a number of reasons:
Absolute count values on npcs do not change depending on if the weekly affix rotation contains the teeming affix or not. The max amount of enemy forces needed to reach 100% changes instead.
It is easier to remember that a certain NPC type gives x amount of count as these values are similar for many npc types even across different dungeons.
No more guessing if a certain pack of NPCs will put you at 100% or not. If you lack 5 count and you kill 5 enemies that give 1 count each you are reaching full count guaranteed.
If you are using AddOns like AngryKeystones or GottaGoFast you can change how these AddOns display enemy forces in their options to match how Method Dungeon Tools handles enemy forces.